Digital Economy: Characteristics Of Digital Economy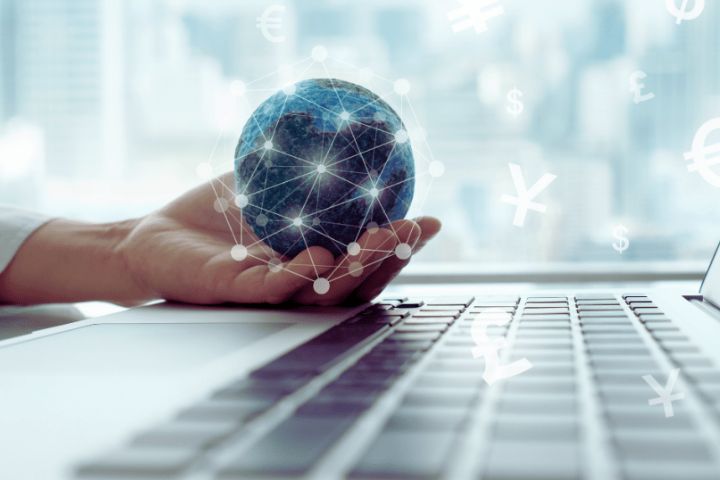 Digital Economy: The development of new technologies in different areas is a fact, and even more so when they constantly drive needs in the population that, with increasing demands, seek to be met. Access to information in real-time has changed the way in which products and services were traditionally purchased, giving rise to the digital economy.
Digital transformation in addition, the expert assures that "thanks to digitization and tools like Google, which give us many possibilities of choice, this is much simpler. Once the potential sellers have been selected, we can enter through their different web pages and do a search for what we want».
In a short time we can virtually visit a large number of establishments without having to go physically, compare offers, see different models. and on top of that, it is possible at any time and any day of the week without having to stick to their business hours. From here, we can choose between visiting the store and "touching" the product to buy if we deem it convenient or even purchasing it from our electronic device without having to move and adjust the delivery time to the one that best suits us..
One of the areas in which technological progress has had the greatest impact is the digital economy. This concept, which grows day after day, is based on providing the population with new services and goods efficiently with just one click. Let's know everything about the digital economy and its importance to people!
What Is It And How Did The Digital Economy Emerge?
The concept of the digital economy, also known as the web economy or the internet economy, emerged when author and finance expert Don Tapscott published the book 'The Digital Economy: Promise and Peril in the Age of Networked Intelligence' in 1995. The book explained how the advent of the internet could completely change the way of doing business in the future and generated such interest that it became one of the best sellers internationally just a month after its launch.
And it is that, when we speak of the digital economy, reference is made to an economy based on digital technology, that is, that takes consistency through Information and Communication Technologies (ICTs) and that, over time, has been mixing more and more with the traditional to the point that it is difficult to distinguish the difference between them.
It could be said that the digital economy is presented as a novel form of production, marketing, and consumption of goods and services, a complex process that requires changes in the economic, social, and political organization of the countries, but that acts as a facilitator for the development and whose objective is to meet the needs of society.
The term refers to how the industry transforms existing products and services or how it creates new ones by taking advantage of technology. And it is that ICTs provide the web economy with the necessary tools for the administration, processing, and distribution of information through different devices or technological supports, such as mobile phones, tablets, computers, etc. 
Some examples of digital economy applied to companies would be: work platforms, such as online employment portals where job offers are offered and demanded; or cryptocurrencies, that is, digital currencies that are marketed exclusively on the internet.
Characteristics Of The Digital Economy
To understand how the digital economy affects society, it is necessary to know its main characteristics:
This type of economy allows user data to be measured, tracked and processed through Big Data to improve decision-making and have a more specific view of purchasing habits or trends. It is possible to analyze the behavior of a client or potential client through their searches on Google Maps, their online purchases, their posts shared on social networks, etc.
One of the main characteristics is that this type of economy allows assets, workers, suppliers, and other interested parties to be connected through wireless communication. This improves security when making decisions based on data, in addition to becoming a more efficient process and providing visibility to the company.
The digital economy operates by sharing data in a short time. Also, for the marketing department of any company, creating and sharing content allows you to build relationships with customers that can lead to purchases.
The information is digitized and allows a lot of data to be transferred immediately. In addition, this allows you to eliminate unnecessary channels and avoid intermediaries, thus strengthening the relationship between seller and buyer.
Thanks to all the information received, the web economy encourages the development of new, more creative products and services that meet customer needs.
 transactions can be carried out more quickly because various individuals are linked regardless of distance, immediately and without exceeding the use of resources. This is a boost for economic globalization because companies can gain access to markets abroad.