Is E-Commerce An Option For My Business?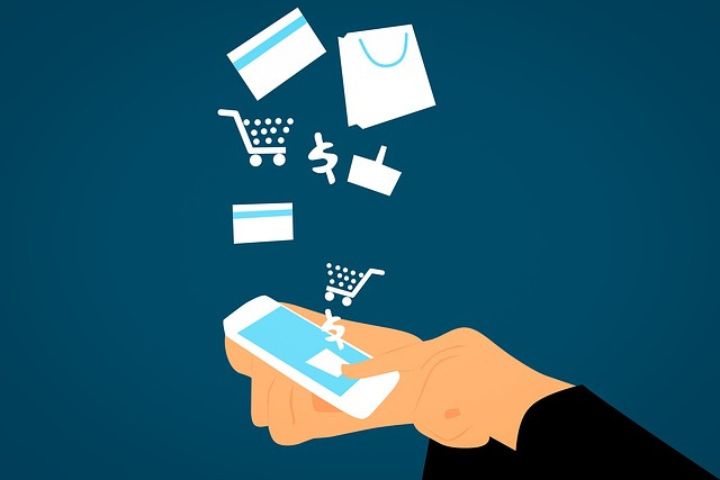 E-Commerce: Electronic commerce is in excellent health in our country.
What Is E-Commerce And How Does It Work?
An ecommerce is electronic commerce. It consists of the sale of products and/or services through the Internet. There are various types of ecommerce. From the online store with its own products to the one located in a Marketplace like Amazon. In this post, we are going to tell you some advantages that are common to all of them.
Advantages Of An E-Commerce
1. REACH
No physical company can reach a group of people as large as an ecommerce. Anyone with internet access anywhere in the world becomes a potential customer of our products and services. But be careful, that does not mean that anyone is interested in our products or services or that we as an ecommerce are going to sell globally. 
2. CAPACITY
Ecommerce increases our sales capacity since we can serve a large number of customers at the same time as we are not limited by a physical space.
3. OPEN 24 HOURS A DAY, 7 DAYS A WEEK
There are no timetables in an ecommerce, our customers can make the purchase when it suits them best without being restricted to opening hours. 70% of buyers place their orders any day of the week.
4. COST CONTROL
Compared to a traditional business, ecommerce has the advantage that it does not need a physical location to develop the sale and that the personnel costs will be lower (since we will need fewer people to manage it). That does not mean that there are no costs and that we should not take them into account when making our business plan.
Challenges Of Electronic Commerce
It is clear that having an ecommerce has many advantages, but it is not a risk-free business. It has its own rules and having a successful physical business does not automatically guarantee that your online version will work. It is essential to draw up a good business plan before starting it up and seek advice from experts in digital marketing. These are some of the challenges that you will have to face when you raise your business online.
1. COMPETITION
You are going to face countless competitors, who, like you, are not limited by a physical space. That is why you must define very well who your target audience is, draw up a marketing plan, and use the necessary tools to reach them.
2. VISIBILITY
One of the biggest challenges of an online business is to achieve visibility, that is, that customers find it. For this, it is important to fine-tune your SEO.
3. BUILD TRUST
Payment gateways and the mindset of buyers regarding making payments over the Internet have come a long way. Today there are few people who resist making payments online. However, if we are new or we are not located in a Marketplace like Amazon, we must generate enough confidence in our buyers so that they make the purchase with guarantees.
4. PRODUCTS THAT CAN NOT BE TOUCHED
Depending on the type of product, this has more or less relevance. The best way to solve this handicap is very complete product sheets, with all the information that the customer needs for the purchase, quality photographs, and even videos and demos of our products.
Some E-Commerce Development Platforms:
As we have mentioned before, there are various options for creating an ecommerce, here we are going to summarize 4 of the most popular.
MAGENTO
Magento is an open-source online commerce platform, with which you can carry out all kinds of projects related to Internet sales. It has a very active and extensive community of developers. As it is an open-source platform, you will have to be able to program or you will have to have a professional developer to be able to take full advantage of it.
SHOPIFY
Shopify has two versions, one for beginners, entrepreneurs, and small and medium-sized businesses, and Shopify plus for enterprises, high-selling merchants, and large businesses. With more than a million businesses using it worldwide, Shopify is one of the most used ecommerce creation platforms. It has many themes and is easy to use.
PRESTASHOP
Prestashop is a very popular e-commerce platform. It will allow you to create your store in a simple way and customize it to your liking. It also has simple tools to manage the SEO of your store and connect your business with your social networks. From Prestashop, you can also manage your orders and your customer lists.
WORDPRESS _ WOOCOMMERCE
WordPress is the number 1 content creation platform in the world. Although in principle it is not designed to create e-commerce, thanks to one of its most popular WooCommerce plugins you can create an online store.
Through this combination and using the multiple plugins that WordPress offers you, you will be able to accept one-time and recurring payments and use the integrated SEO tools, MailChimp, Google Analytics integrations, and other mechanisms to introduce your business to the market.