Meesho Supplier Panel Account Registration, Login And Procedures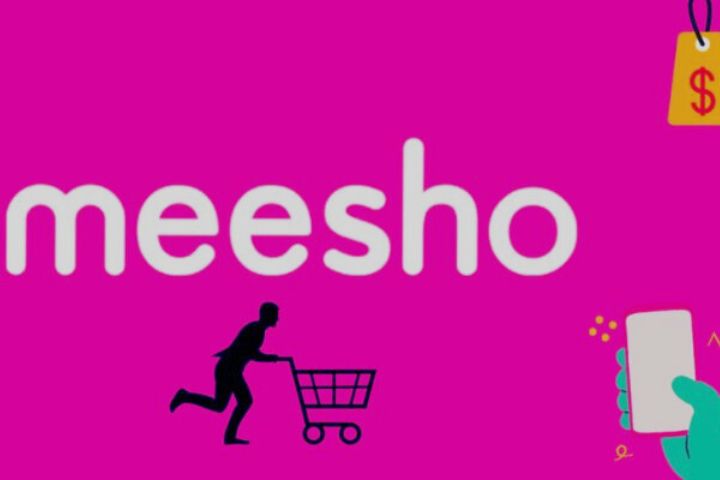 Meesho Supplier Panel : In the ever-evolving world of e-commerce, platforms like Meesho have emerged as game-changers, connecting suppliers and resellers in a seamless manner. Meesho's Supplier Panel is an essential part of this ecosystem, allowing suppliers to reach a vast network of resellers and grow their business.
This article provides a comprehensive guide on how to register for a Meesho Supplier Panel account, the login process, and the procedures involved.
Introduction To Meesho Supplier Panel
Meesho is an Indian social commerce platform that empowers individuals, particularly women, to start their businesses by reselling products. The Meesho Supplier Panel is a dedicated platform for suppliers, where they can showcase their products, manage orders, and gain access to a vast reseller network.
Why Join The Meesho Supplier Panel?
Wide Market Reach:
Meesho has a vast network of resellers who are constantly on the lookout for quality products. By becoming a Meesho supplier, you can tap into this extensive market and increase your sales.
Easy Order Management:
The Supplier Panel offers a convenient system for managing orders, ensuring that you can efficiently fulfill customer requests.
Payment Security:
Meesho acts as an intermediary in the payment process, ensuring that you receive your payments securely and on time.
Marketing Support:
Meesho assists in promoting your products, increasing their visibility among potential resellers.
Now that you understand the benefits, let's dive into the process of registering for a Meesho Supplier Panel account.
Meesho Supplier Panel Account Registration
Step 1: Eligibility Check
Before you start the registration process, it's important to make sure you meet Meesho's eligibility criteria. To become a Meesho supplier, you should:
Be a registered business entity in India.
Have the necessary legal documents for verification.
Offer quality products that meet Meesho's guidelines.
Step 2: Gather Required Documents
You'll need to provide certain documents to verify your eligibility and create a Meesho Supplier Panel account. These documents typically include:
Business registration certificate (GSTIN, PAN, or other relevant documents).
Bank account details for payment processing.
Product catalog with clear images and descriptions.
Any other documents that may be requested during the registration process.
Step 3: Visit the Supplier Panel Registration Page
To start the registration process, visit the Meesho Supplier Panel registration page on the official Meesho website. Here, you'll find a simple registration form that you need to fill out.
Step 4: Fill Out the Registration Form
The registration form will ask for your business details, including:
Business name and type.
Contact details.
Bank account information.
Product categories you deal in.
The average price range of your products.
Ensure that you provide accurate and up-to-date information. This is crucial for the verification process and future correspondence with Meesho.
Step 5: Submit Documents for Verification
After completing the registration form, you'll need to submit the required documents for verification. Meesho's team will review the documents to confirm your eligibility and the quality of your products.
Step 6: Verification Process
Meesho will review your application and documents, and you'll be contacted by their team if any additional information or documents are needed. The procedure might require a bit of time, so please exercise patience.
Step 7: Account Activation
Once your documents are verified, and you meet Meesho's criteria, your Supplier Panel account will be activated. You'll be provided with login information to gain access to your account.
Now that your account is active, it's time to learn how to log in and navigate the Supplier Panel.
Meesho Supplier Panel Login
Logging into your Meesho Supplier Panel is a straightforward process:
Open your web browser and go to the Meesho website (meesho.com).
Click on the "Login" option, usually located in the top right corner of the webpage.
Enter your Supplier Panel login credentials, which typically include your email address and password.
Click "Log In."
Once you successfully log in, you'll gain access to your Supplier Panel dashboard, where you can manage your products, orders, and other aspects of your account.
Also read : Veestrit
Procedures In The Meesho Supplier Panel
Now that you've registered and learned how to log in, let's explore the essential procedures you'll perform in your Meesho Supplier Panel account.
Add Products
To start selling your products on Meesho, you need to add them to your Supplier Panel. Here's how:
Access your Supplier Panel account by logging in.
Navigate to the "Add Products" section.
Provide detailed information about your products, including titles, descriptions, prices, and images.
Ensure that your products comply with Meesho's guidelines.
Manage Inventory
Effective management of inventory is essential for satisfying customer requirements. In the Supplier Panel, you can:
Track the availability of your products.
Update stock quantities.
Remove or hide products that are out of stock.
Process Orders
When a reseller places an order for your products, you'll need to process it promptly. Here's how:
Access the "Orders" section of your Supplier Panel.
Review and confirm new orders.
Prepare the products for shipping.
Provide shipping and tracking information.
Payment Management
Meesho takes care of the payment process, ensuring secure transactions. You can:
Check the status of payments.
Receive timely payouts to your registered bank account.
Customer Support
In the Supplier Panel, you can address customer inquiries and concerns. It's important to maintain good communication and resolve issues promptly to build a positive reputation among resellers.
Sales and Performance Analytics
Monitor your performance on Meesho by checking your sales and analytics. Use this data to make informed decisions about product pricing, promotions, and marketing.
Marketing and Promotion
Collaborate with Meesho for marketing support. They can help promote your products to resellers, enhancing their visibility.
Manage Account Information
Keep your account information up to date. This encompasses your company information, contact details, and banking account particulars.
Stay Informed
Meesho often updates its platform and policies. Stay informed about any changes, as they may impact your operations on the platform.
Conclusion
The Meesho Supplier Panel is an excellent platform for suppliers looking to expand their reach and grow their business. By following the registration and login procedures, and understanding the key processes within the Supplier Panel, you can effectively utilize this platform to connect with resellers and offer your products to a broader audience.
Remember that success on Meesho's Supplier Panel depends on product quality, efficient order processing, and effective communication with resellers. By providing excellent service, you can establish a strong presence on the platform and benefit from the vast network of resellers that Meesho offers.
Also Read : Techy Hit Tools