Telecommunications Industry – The Best Trends In 2022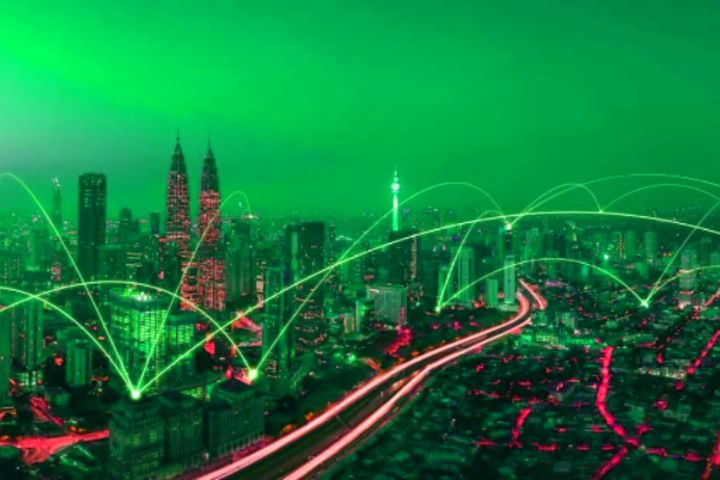 Telecommunications Industry : The arrival of COVID-19 has changed many things, from the way organizations work and the channels through which they communicate to the solutions they expect from service providers. As the pandemic is expected to continue with us, service industry players are coming up with innovative new offerings and solutions that make business operations more seamless in these challenging times. The 10 trends in the telecommunications industry are as follows:
Features That Facilitate Remote Work And Collaboration
Following the COVID-19 pandemic, organizations and industries around the world have been forced to reimagine work and ensure business continuity by adopting the remote work model. As we already know, the success of remote work depends on two factors: effective communication and collaboration.
Similarly, business telephony has begun to offer solutions to support remote work monitoring and activity tracking. Call monitoring solutions with features like real-time dashboards, discreet listening, and performance analytics will bring additional benefits to cloud-based phone systems.
5G Is Going To Go Mainstream
One of the most talked about trends in the VoIP market is the widespread adoption of 5G (5th generation) technology. Although 5G has been a hot topic in the telecom industry for some time, the need for reliable connectivity and higher bandwidth has increased in the wake of the pandemic. In the current business landscape of remote work and digital collaborations, the deployment of 5G is at a minimum essential.
Many of the world's telecom giants, including AT&T, T-Mobile, and Verizon, are preparing to roll out 5G. According to certain reports, the 5g line of the Telefonica company, the main actor in communications in the country, already reaches 80% of the Spanish population.
Professional Lines On Mobile Phones
The pandemic and remote working have led organizations large and small to rethink the purpose and uses of smartphones. Instead of using separate office or mobile phones for work, employees and employers want to use their personal phones for business purposes as well.
In response to this expectation, professional lines for mobile phones will be a very popular offering among cloud communication providers. Many of the major players in the market, including Ringover, have already developed business phone lines designed as an app. In addition to allowing businesses to communicate on the go or from virtual desktops, they enable a seamless transition between all types of devices.
AI-enhanced Conversation Platforms For A Better Customer Experience
Artificial intelligence (AI) is everywhere, its presence in the field of VoIP and Cloud telephony will increase. Automated customer service is an area where AI companies are investing heavily lately. Beyond customer interactions, the coming year will also see the widespread use of AI in other fields such as network optimization, predictive maintenance, etc.
Virtual assistants, chatbots, and AI platforms will help business telephony reinvent customer relationships. As Gartner predicted, more than 85% of customer interactions will be processed and fed without any human interaction.
Call Forwarding To Ease The Transition Between Phones And Digital Channels
Digital channels seem to be preferred by both companies and individuals for obvious reasons. However, this does not mean that the end of the phone has come. One of the main challenges for telecommunications service providers has been finding a way to merge the digital experience with the telephone experience. Next year, telephone operators will meet this challenge by offering features such as call forwarding.
Unified Sales And Marketing Tools For Transparent Data Sharing
In recent years, companies have opted for solutions that allow them to unify all the information in one place. This trend will continue with solutions based on cloud computing, which offers easy and seamless integration between business communication tools and telephone systems.
Cloud Phone Systems Will Enter The Education Sector
Cloud phone systems have been the preferred choice of various industries, including healthcare, hospitality, e-commerce, and professional services. The education sector is an exception to this rule: despite the existence of online learning platforms, traditional communication tools are still preferred.
From Existing Traditional Technologies To Open And Cloud-Based Technologies
One of the main lessons we have learned from the year 2020 is that companies must have the flexibility to be available to their customers. On the other hand, the ability to react quickly to difficult situations will largely depend on the digital maturity of organizations. However, flexibility and agility are difficult to achieve when companies continue to use traditional technologies.
And it is precise because of this that the coming year will see more and more companies adopting cloud and open source technologies to increase their agility. Less dependent on physical hardware on-premises, companies will continue to turn to cloud communication technologies throughout to ensure business continuity at all times.
Greater Emphasis On Digital Security
As more and more telecom solution providers move to open technologies and cloud computing, the focus will continue to be on data integrity and cyber security. During the pandemic, Zoom became the poster child for hackers to seizing 500,000 account passwords. As a result of cases like this, telcos are investing heavily in cyber security measures, which will continue to be a key issue.
Big Data To Grow
Big data is the new mantra for industries seeking growth and expansion, and the telecommunications industry is no exception. As telecommunications service providers move to the cloud and facilitate seamless communications across connected devices, the amount of data they create and collect to deliver more value to their customers will only increase.