Amazon ERC Number And Different Ways To Contact HR Department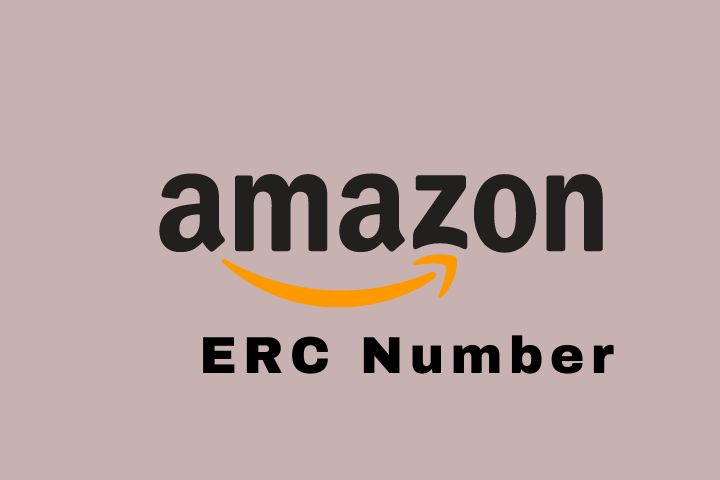 Amazon ERC Number is known as Amazon Employment Resource Center. It is a body of Amazon that connects all human resource departments in Amazon. Amazon ERC helps to connect employees with the right department and authority.
It also helps in dealing with queries or problems raised by Amazon employees. Amazon ERC plays a vital role in helping employees to manage their work processes and problems. Many divisions of Amazon are present in the offices of Amazon ERC.
What Is The Amazon ERC Number?
(888) 892-7180 is a number that will give you access to Amazon ERC. Any mishap or difficulties Amazon employees have, they can reach out to their human resource department through this number. Amazon ERC is a toll-free telephone number that Amazon has set up for its employees so that we can hire specialists for their needs.
When someone calls this number, they will be assigned to an expert. A person can call to get more information about Amazon's HR policies and the hiring process.
A person can also call if they are not satisfied with the support provided by his company's HR to him. Hopes that his company's HR will resolve his complaints.
A person can call this number if they want to report a mishap or an accident. That occurred at one of their warehouses or the fulfillment center where they work.
When Should I Contact Amazon ERC Number?
1. Looking for a job: If any employee of Amazon is interested in finding a job. Or, if they have applied for a job and are awaiting the result, they can call this number at night to check if/her application status is updated.
2. Complaints about your employer: This number can be used by employees who have a problem with their company or want their employer to pay them for their overtime hours. Suppose an employee is not satisfied with the performance provided by their employer. Then they can call this phone number and inform them about the problem they are facing at that time. An Expert will provide an answer to the concerns raised and help you in solving your problem.
3. To know the best Amazon availability: If an employee plans to go on vacation or needs a vacation, he can use this number to know Amazon's current work schedule or holiday calendar.
4. To raise concerns about warehouse working conditions: If you are unsatisfied with the environment provided by Amazon at their fulfillment centers, you can call this phone number and explain your situation to experts. They will look into the matter and find a solution to your problem.
5. To know about the policies of Amazon: If you want to know about your employer's policies, you can call this phone number and talk with experts. They will guide you on how your employer works and if any new policy has been implemented recently.
How Does Amazon ERC Number Work?
It is to use this phone number to assist people currently working there or wanting to work with Amazon or people looking for a job at Amazon. We hope this little introduction has helped. If you're still curious about how it works, this will help:
1. 10:00 a.m. to 5:00 p.m. working hours: If you currently work at Amazon or want to work there, you may get 10 hours of work per day. If you are looking for a job, then this is the period in which we will get your application.
2. Contact (888) 892-7180: I want to work at Amazon, but I do not know how to contact them to get your application. You can call 888-892-7180, and customer service will help you with any questions.
3. Accessible in 48+ countries and about 15 languages: The application process is open to people looking for a job on Amazon. Who lives in more than 48 countries and 15 languages, including Chinese, Latin American, Spanish, Hindi, etc.
4. Must be 18 years or older: You must be 18 or older to apply for a job at Amazon.
5. Free application for the jobs of your choice: The application process is free. But the company does not provide travel reimbursement or salary information when you are found for an interview at Amazon.
What Are The Functions Of Amazon ERC?
1. Supports the Amazon HR team: The Amazon ERC is a practitioner for HR managers. It helps you to deal with problems with your work and processes and provides information about your company's policies.
2. Reports warehouse accidents: A person can use this number to report accidents at one of the Amazon warehouses or fulfillment centers.
3. Provide expert service: If you are unsatisfied with any information provided by your company's HR or have a problem at work, this number is used to provide expert service.
4. Maintenance of Amazon office: It is responsible for maintaining the office of Amazon, including the employees and their work processes.
5. Monitor and track warehouse employees: The Amazon ERC teamwork 24 hours a day keeps track of the activities in the fulfillment centers and warehouses Amazon. They will also check when people working in these places are absent from duty during vacations or off-site events.
What Are The Benefits ?
1. Constant recruitment of new talent in the company: Amazon always needs more people for its department, which is why it continuously hires new employees in Amazon.
2. Resolving disputes: This number is also used to resolve disputes between employees and employers. The Amazon ERC experts help them to solve their problems.
3. Monitoring the work process: This number is used to monitor the work process at Amazon so there are no errors and employees can deliver a better product.
4. To call on holidays: If any company wants to call on holidays or in case of any emergency, then it can be reached through this phone all year round.
5. Understand your employer's policies: If you want to know about your employer's policies, you can use this phone number and talk with experts. They will guide you on how your employer works and if any new policy has been implemented recently.
Conclusion
Amazon ERC Number has been very successful in finding solutions to the problems that take place in companies. At the same time eliminates possible conflicts between employers and employees. The number is used to get feedback on how well the workplace or fulfillment center works.
This helps Amazon to make their places safer for employees, help them perform better than they did earlier, and provide quality products during deliveries. In our opinion, it is a great initiative Amazon took to resolve such problems in the work environment.
Also read : GenYoutube