3 Ways AI Can Augment Your Business in 2022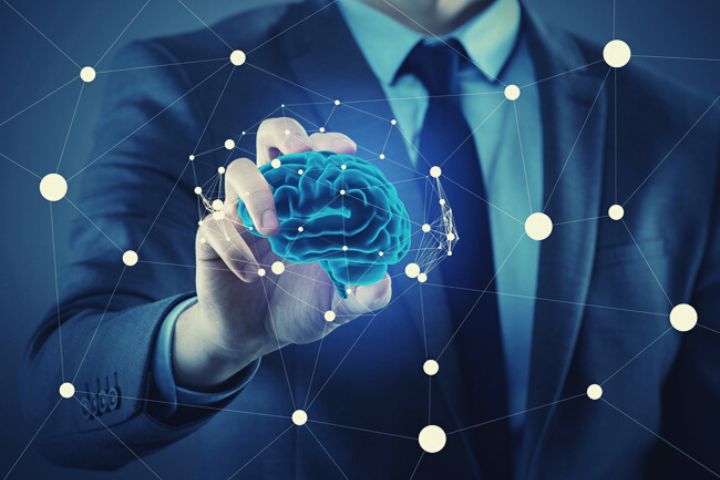 AI Can Augment Your Business : The crisis caused by the COVID-19 pandemic has put companies up against the wall and many of them have had to rethink their model to adapt to this "new normal", disrupting the balances in place. In this sense, the interest in artificial intelligence (AI) software is growing and, with it, the allocated budgets: 66% of companies have made greater or equal investments in AI since the start of the COVID-19, compared to pre-crisis. 
Far from the fears of a dehumanized company and replacement by robots (or even the uprising of machines ), AI is a family of solutions that find their place alongside employees, rather than in their place . 
In this article, outlines three innovative AI Can Augment Your Business businesses :
Augmented management

AI in recruitment and talent management

Accessibility and inclusion
What Is An Augmented Enterprise?
The company is said to be "augmented" when it uses at least one computer program using artificial intelligence that assists employees in their daily work. This system learns from the data with which it is fed and in fact acquires a certain autonomy in carrying out the assigned tasks. If it does not make decisions itself, the machine equipped with AI is however able to analyze, predict scenarios and participate in informed decision-making.
We usually hear about the augmented human and the many existential and philosophical implications that come into play, especially when the technology is implanted in the body. However, in a business setting, the concept is much less intimidating and more down-to-earth, although not unethical: an AI-assisted employee will see automated repetitive tasks, be able to focus on other more qualitative aspects or even be suggested actions to be taken after analyzing a large amount of data.
Machine learning , or automatic learning, is the ability of the intelligent machine to improve its performance in terms of analysis and problem solving by ingesting more and more data. This is the case of chatbots (or conversational robots) which rely on natural language processing in order to learn how to conduct a conversation and answer questions, for example in the case of customer service, in a natural (see the Turing test on this subject).
Many business departments can consider AI: accounting with intelligent management of cash or invoices, customer service with chatbots, marketing with consumer behavior analysis, project management with automation work organization processes. If we take the example of a sales manager, rather than manually entering the feedback from his salespeople and customers into his software, he can already activate a voicebot from his laptop in order to obtain suggestions and strategies adapted to the customers of its commercial team. Following are the ways AI Can Augment Your Business
3 Ways To Grow Your Business With Artificial Intelligence
The augmented manager
The role of a manager is mainly to manage a team and organize the distribution of tasks in order to achieve the established objectives. However, many of these processes generally require repetitive and time-consuming tasks such as filling out reports and documents manually, which is a lot of administrative work. Artificial intelligence proposes to take over these actions in order to let the manager focus on, for example, skills, improving processes as a team, learning or even knowledge transfer.
Gartner predicts that 69% of routine tasks currently performed by managers will be fully automated by 2024.

As defined by Cécile Dejoux , university professor at Cnam and ESCP Business School, the concept of augmented manager is based on four strategic pillars:

The digital , that is to say, gaining skills in new technologies.

The agile organization , to test and work as a team without considering the processes as "carved in stone".

Design thinking , which consists of "listening" to the end user, solving problems and anticipating hypothetical obstacles to a successful customer experience.
Increased recruitment
Human resources (HR) are entering a new era: that of recruitment and talent management assisted by artificial intelligence. 
The increase in HR processes by AI is a time saver for the recruiter because the machine will analyze hundreds of profiles and CVs online and identify the skills sought for a given position.
Talent management
Internally, AI can intervene alongside human resources for issues related to talent management. The machine can, for example, analyze skills and produce a table in order to suggest promotions, training or changes in positions. These are particularly useful aspects in times of crisis where the reorganization of the workforce is sometimes crucial.
Managers are asked a lot to document, but the gaps and personalization of training or career paths come up against a paucity of data on skills. AI can identify, name and suggest skills per employee.
As for soft skills , these skills which refer, among other things, to relational qualities and emotional intelligence, AI can establish a psychological profile base.