6 Tips For Printing Your Business Cards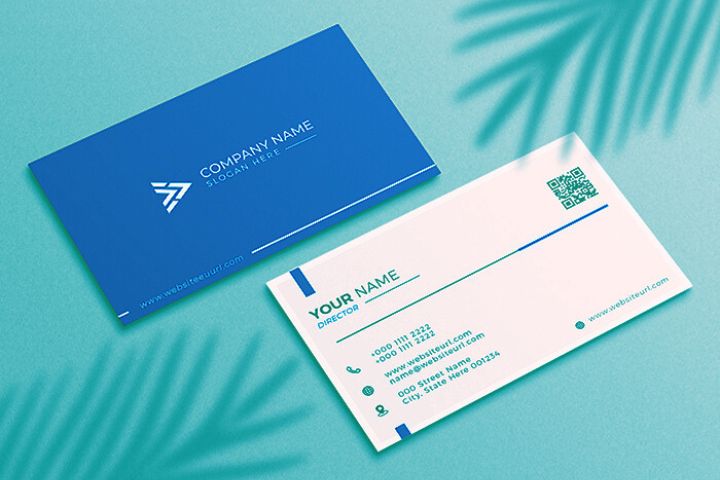 Business cards : When it comes to networking, nothing is more important than well-designed business cards.  Having well-printed, affordable business cards doesn't take much effort, but designing the right business cards is vital to making the exact impression you're looking for. For small businesses and large corporations alike, having a good business card can make a big difference to your brand. If you do not have business cards,  you are missing out on a lot of opportunities with your potential clients and even with your current clients. Follow the tips below to have the perfect online business cards and leave an impression that lasts.
What Should I Keep In Mind When Making My Cards?
1:
You should ask yourself:  "How can my profession influence my business cards?"  This can influence the size, shape, paper type, and finish of your custom business cards. You will be able to decide all these options when designing them. These factors, such as the finish, will determine its subsequent use, from the UV Varnish that will highlight your logo in high gloss or the fact of choosing an offset paper to be able to write any additional notes on your card while you talk with the interested person. 
2:
With so many different options when it comes to ordering your business cards online (type of paper, price, and printing methods), you have complete freedom to design your ideal cards. However, as they are a marketing tool, it is essential that the design is consistent with your brand and that the image of your logo has a high resolution, so we recommend including your slogan, commitment as a company, and your website. You should also consider the sizes and styles of the text you choose, as well as the colors or the finish, as these details can diminish the contrast, and it is crucial that your cards are legible. Also add relevant aspects of your company to your design, incorporating elements about the service you offer, the operations, or the industry/sector to which you belong. 
3:
Include your full name and your position in the company. Perhaps you would like to tailor this based on how you prefer to be contacted; most professionals want to know who they are talking to. Include relevant information such as your email, landline, and your personal mobile. Sometimes it is necessary to include your address, social networks, or QR codes to facilitate contact. 
4:
Do you hesitate between printing your cards on one side or two? Print two sides. Side B in business card printing allows you to add value and extend the information to get more sales. You can take the opportunity to get a specific action from those who have your card in their hands. You can also choose to leave the back white to later add additional information in writing so that you can leave a more personalized mark with respect to other cards that the person has received at the same conference or event. 
5:
Don't forget about the bleeding area. Although the background color of your business cards is white, it is important that you leave bleeding. The bleed or bleed is a  3mm area that occupies the edge of your design. Make sure colors, background images, and other layers extend over this area to avoid white edges when guillotined. Although you can send us your files with crop marks and printing marks, it is not necessary. Remember to keep all important text and images 4mm away from the final size. 
6:
No design? No problem. There are several online design tools that you can use as a base to create your design, such as Canva. Just add your logo, contact information, and colors, and voila!
Your company logo and your corporate colors are very important to maintain the consistency of your brand identity. When people see your logo, you need to immediately convey to them what you do and how you can be useful to them. With our templates, it is very easy to design and print personalized online business cards with your logo and your corporate colors.
Keeping these tips in mind, it will be easier to explore all the printing possibilities available to get the most out of your business cards.. You can save a lot of money by printing large runs, but to be effective you must print the card that best suits you. If you think about it, you will be able to print the cards that have the greatest impact and improve your potential contacts.