Brand Humanization In Automated Marketing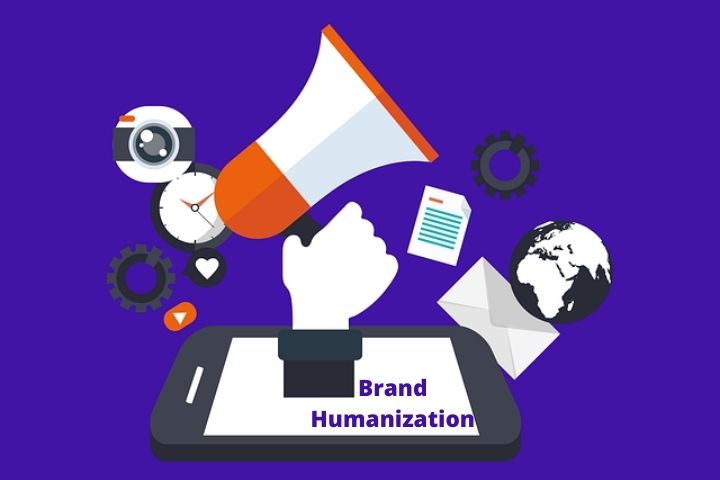 Brand Humanization : Customers expect more natural communications from any brand today. Digital marketing poses the challenge of creating a personal connection, increasingly through the use of automation. So paradoxically, you have to be more human, through more automation. With machines as a medium, marketers have to invent a new style of communication. In an unstoppable boom in process automation, there is a temptation to leave all the weight in the hands of it. 
And we forget that on the other side of the device there is, always, a human being. That he does not want to be sold, he wants to be helped solve his problems.
Automation should be a "supplement" to marketing efforts, a tool that helps save time and facilitate tedious tasks. But it should never be the center of a strategy. 
The best way to reach people is to make them feel that they are special and unique, and that you have a genuine interest in them. This, unfortunately, automation alone cannot do. And showing human communication has a tangible impact for your business. Consumers who perceive a brand as human are 2 times more likely to like that brand, up to 1.6 times more likely to buy it and 1.8 times more likely to recommend it.
Where Is Brand Humanity Perceptible?
In natural communication.

Speak like a normal person, in a tone that resonates with customers and in a clear and understandable manner. Understanding the language and jargon used by the segment you are targeting is essential for your message to be perceived as personalized.

In the activation of emotions in customers.

The most important emotional attributes for consumers are: responsiveness, sociability, attentiveness, and helpfulness, in order of importance. Helping customers as you would a friend can activate emotions that signal the humanity of the brand.

In being perceived as personal and considerate.

This means that customers feel that your brand knows them. Your message is personal, you understand what matters to them at the moment and, therefore, you are able to make recommendations and avoid things that they do not like.
Strategies To Show Humanity In Marketing Automation
In content creation.

No software can create content of value for your

organization

– it requires knowing the client and talent. Any automation is useless without a person behind it with copy and creative design skills. The content is where you can dump your human efforts, the distribution of it is automated. Paying attention to how content is distributed is also key. If Instagram hashtags appear in a Facebook post, that message loses its naturalness. Small details that reduce authenticity in the eyes of the receiver.
Targeting.

Nothing feels more automated than receiving a message that doesn't resonate with you at all. The

software

doesn't know who your target demographic is as a person . Your employees can understand their concerns and attitudes, and tell the software how to properly approach them in an automated way.
Real-time interaction.

While customer acquisition comes through automated marketing strategies, a well-written response or timely follow-up is invaluable in the sales process. When there is a chance to convert a potential customer, human skills will make the difference – empathy, attention, helpfulness. 
B2H mentality in your company.

From the inside out, this mindset must be present in the company culture and be personified by employees. They must understand the market, customer problems and how to help, not only intellectually, but also emotionally.