8 Tips For Dealing With Difficult Customers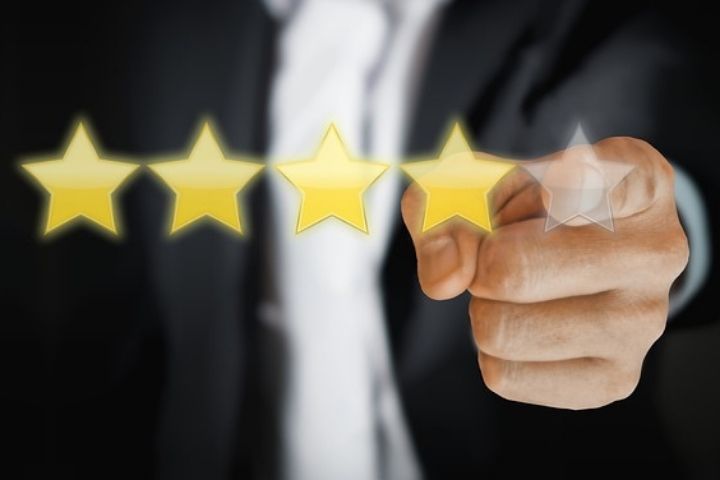 Dealing With Difficult Customers : Anxious, complaining, undecided, thrifty, in a hurry, suspicious. When you start out as an entrepreneur, you quickly understand that no customer is alike. Your biggest daily challenge as an entrepreneur? Succeed in satisfying customers who have different expectations, habits and behaviors. And unfortunately, you don't always have flawless customers .
Here are 8 tips to keep calm in the face of difficult customers and reduce the risk of customer disputes .
1. Speak Their Language
Do you want to use complicated terms to talk about your field and show that you are an expert? We understand you. But to have constructive exchanges, we must already succeed in understanding each other. Even if the temptation is strong, keep in mind that your interlocutor most certainly does not have the same level of knowledge as you. Keep it specific but simple to avoid customer frustration . To become an ace of communication , do not hesitate to inspire family meals.
2. Set Boundaries
The customer is king, but that's no reason to accept everything. The satisfaction of your difficult customers must be at the heart of all your actions, but within reason. Your financial profitability and your well being at work are just as important to avoid endangering your business. Set limits not to be crossed such as hours not to be exceeded, maximum discounts, unacceptable behavior.
3. Protect Yourself Legally
When you are an entrepreneur , "prevention is better than cure". Even if we wish you that your professional career goes smoothly, the unexpected happens to everyone. Here are two tips for avoiding a dispute with a difficult customer , an event that could jeopardize the financial health of your business:
Establish contracts for all the services you perform. And when we say all the services, we really mean ALL the services. We cannot anticipate which customer will be unhappy, hence the importance of establishing a precise legal framework around your missions. Here's how to write a contract to benefit from services.
4. Read Between The Lines
Although words are important, posture and tone of voice can be even more valuable in deciphering a person's thoughts. Whether it's the facial features, the intonation of voice, the placement of the arms, the way of sitting. All these little details put you in the ear to understand how the person in front of you feels: is she comfortable? Is she hiding something from you? Is she upset? With NLP (Neuro Linguistic Programming) methods , you don't need to be an overtrained spy to succeed in reading between the lines of your clients, even the most difficult ones!
5. Go Further
Sometimes all it takes is a little attention to make the shopping experience memorable for your customers. Whether it's a compliment, a smile, a small gift, a service provided. Customers are sensitive to the quality of service and experience . A little something can make a difference in the eyes of your customers.
Be careful, keep it simple and moderate! Business gifts are regulated by law in order to avoid attempts at corruption. If you really want to mark the occasion, you can thank your customers with a beautiful box of chocolates, a bottle of champagne or flowers.
6. Take A Step Back
You can't always be right. And sometimes, even when you're right, it's better to let it go to avoid offending your client. Choose your fights to avoid conflict situations that will eventually exhaust you. Some battles will be more than justified, others less essential. And then, all criticisms are good to take. They will push you to surpass yourself and always offer the best for your Difficult customers! Some will even tell you that you have to dare fail to grow your business.
7. Bet On Humor
Establishing a relationship of trust will be the key for your projects to be successful. For this, bet in particular on humor. Well dosed, it will allow you to quickly create a link and a certain proximity with your customers. But humor is also a very good way to defuse complicated situations and potential customer disputes. Sometimes it's better to choose humor rather than get angry and risk putting yourself in the wrong.
8. Clear Your Mind
Entrepreneurship is like being on a roller coaster. You very quickly link ups, downs, reversals of situations. And sometimes, you don't even know if you are advancing or retreating!
To wind down after a long day, find your escape. An activity, a passion, a place. Something that allows you to release your frustrations and decompress. We all need to breathe!
Some clients are easier to manage than others. This is a reality that we understand very quickly when we embark on entrepreneurship . Even if it's not always easy, or pleasant, stay professional and don't get carried away. By having a welcoming and irreproachable behavior, you will be a winner sooner or later. Whether it is by retaining your customers, or by unlocking new business with their network. You never know what the future holds!
Also read : Email Database