Favorites To Win NFL Player Awards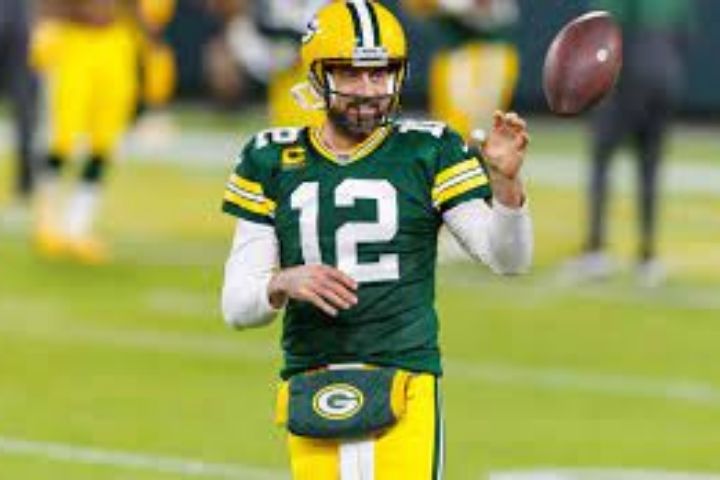 Between the end of the AFC and NFC Championships and Super Bowl Sunday, there are two major football events – the Pro Bowl, which is to be played in Las Vegas on February 6, and the NFL Honors, which will be held in Los Angeles just three days before the Super Bowl.
It is that Thursday that we will learn the winners of the NFL MVP, the Offensive and Defensive Rookies of the Year, and whether the NFL odds you played when making your futures bets made you a big winner.
NFL MVP
Aaron Rodgers (-500)
Tom Brady (+375)
Cooper Kupp (+2000)
Joe Burrow (+2500)
There were a half-dozen credible names being thrown around for the MVP award at the beginning of the season, but it really has come down to just a two-person race, and one of those people is clearly in the lead.
Packers quarterback Aaron Rodgers is the overwhelming favorite to win his fourth career MVP award, and his second consecutive MVP. Tom Brady has had an incredible season in Tampa Bay, but this has become Rodgers' award to win.
Offensive Player of The Year
Cooper Kupp (-110)
Jonathan Taylor (-110)
For Offensive Player of the Year there really are only two possible ways this award can fall, and both of them would be excellent choices.
Rams wide receiver Cooper Kupp had a season that football fans will be talking about for years to come, and he came within an eyelash of setting both major single-season receiving records. His 145 receptions finished just four catches behind Michael Thomas's record of 149, set in 2019. Kupp's 1,947 receiving yards was just 17 yards behind the record set by Calvin Johnson in 2012.
Kupp did win the receiving triple crown, finishing first in the NFL in catches, yards, and touchdowns, and is just the fourth player in NFL history to accomplish that feat.
Colts running back Jonathan Taylor won the NFL's rushing title in just his second season, and he nearly lapped the field. His 1,810 yards was 551 yards more than runner-up Nick Chubb. Taylor finished the year with more yards rushing than 11 different teams, and his 18 rushing touchdowns was more than 20 teams.
Taylor finished the year with 2,171 total yards from scrimmage, beating second place Cooper Kupp by more than 200 yards.
Defensive Player of The Year
T.J. Watt (+185)
Trevon Diggs (+750)
Aaron Donald (+800)
Myles Garrett (+1200)
T.J. Watt tied the single-season sack record with 22.5, and it will be hard to give it to anyone else in a year in which he hit that lofty mark. He is the obvious betting favorite.
Trevon Diggs led the NFL with 11 interceptions, but he also gave up over 1,000 yards to receivers he was covering, and that hurts his case for the award.
Aaron Donald, a three-time winner of the award, set a career-high with 84 tackles. Myles Garrett finishes his fifth season in the NFL with a career-high 16.0 sacks.
Offensive Rookie of The Year
Ja'Marr Chase (-250)
Mac Jones (+200)
At the beginning of the season Ja'Marr Chase was a runaway winner, with seven touchdowns in his first eight NFL games. Then he struggled, the Patriots got hot, and rookie quarterback Mac Jones became the favorite to win the award.
Now Chase is back on top after finishing the season with 125 yards receiving against the Ravens in Week 16, and an incredible 266 yards and three touchdowns against the Chiefs in Week 17.
Jones is worthy of the votes he'll get, but with 1,455 yards and 13 touchdowns, Chase should win it.
Defensive Rookie of The Year
Micah Parsons (-10000)
Patrick Surtain II (+900)
Congratulations to Patrick Surtain II for being the best rookie defensive player not named Micah Parsons. In any other year his four interceptions and 14 passes defensed would be talked about.
This, however, is the Micah Parsons show. He played everywhere, with 374 snaps on the line, 498 at linebacker, and 30 at defensive back. And he played great, finishing with 84 tackles, 67 quarterback pressures, 20 tackles for loss, and 13 sacks.
The most obvious winner of the night will be the Cowboys rookie sensation.