The Best Hollywood Movies Of 2021: Ranked From Best To Worst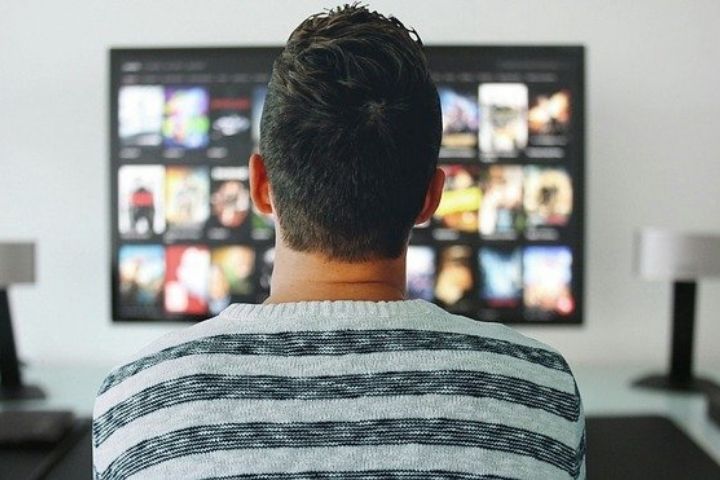 Are you making your watchlist for 2022?
Do you want to include some of the best movies from 2021? 
2021 is actually an important year for the film industries of different regions. After the global pandemic has hit every industry, the film industry is one of them, which has affected mostly. However, by the ending of 2021, several films were released in the theatre. 
Some of the films became successful in collecting a considerable amount from the box office. Some of the movies also have made several records. If you want to watch all those movies, you can get them from ipiratebay. 
The Best Hollywood Movies Of 2021: Ranked From Best To Worst
As we have said, 2021 is really a crucial year for the Hollywood film industry. Several movies have made and broken some records. Here are some of the best films of 2021 that you should include in your watchlist for 2022.
Now, let's check them out. 
IMDB Rating:  8.8.                    
2021 is really the year for all marvel fans. MCU has launched a number of series along with some much-awaited movies. Spider-man: far from home is one of them. This movie has managed to create a record of the highest-grossing movie that is released amid pandemic. 
In this movie, you will witness all 3 Spiderman from different universes. It is a pleasant reunion of Tom Holland, Tobey Maguire, and of course Andrew Garfield as Spiderman. The presence of Doctor Strange has made the story of the entire movie. 
IMDB Rating: 8.1.                     
This movie is based on the science fiction novel of Frank Herbert. The novel is all about the son of a noble entrusted family. That family is responsible for protecting the most valuable asset, which happens to be the most vital element of the entire galaxy.  
Dune is the story of Paul Atreides, who is an emotionally charged and mythic hero. Along with being extremely brilliant, he is also gifted. You will surely enjoy watching this movie. 
Shang-Chi And The Legend Of The Ten Rings
IMDB Rating: 7.5.                     
Here is another movie for the Marvel fan. Marvel has gifted a new Asian Superhero to all its Asian fam. Simu Liu played the main role of Shang-Chi in the movie. 
Do you remember the reference of Trevor in Iron Man 3?
Yes, this movie is all about those magical and powerful ten rings of Trevor. We will get to know a brief history of the ten rings and how Shang Chi possesses them. 
Judas And The Black Messiah
IMDB Rating: 7.5.                      
Judas and the Black Messiah is very close to a hagiography of its crucial protagonist Fred Hampton. This major role is played by one and only Daniel Kaluuya. The director and also the co-writer, Shaka King, more importantly, maneuvers through the darkest chapters of American history. 
In its approach, the audience not only has witnessed a fascinating and convincing aspect, but they also experience a huge riveting experience. 
IMDB Rating: 7.4.             
It is best summed up as the perfect Bond experience. Here we are again seeing Daniel Craig as the one and only "Bond, James Bond." We also get to see the amazing acting skill of Rami Malek as Safin. 
This one of the 25th on the James Bond series, which is produced by Eon production. We hope you will
Some More Names
Apart from the major ones we have discussed above, here are some more names you should include in your watchlist. 
The Father: 8.3. 

Cruella: 7.4.  

Palm Spring: 7.4.  

Encanto: 7.3.

The Suicide Squad: 7.2.       

Free Guy: 7.2.           
It's Movie Time
So, these are the best movies of 2021, which are must-watch. Whether it is a weekend or you are on a long flight journey, you can enjoy these movies. The best way to enjoy these movies is, download them from the pirate bay for totally free. 
Now, you are ready to watch the movies on the go.