What Is The Difference Between Google Meet And Google Duo? Which Is Better?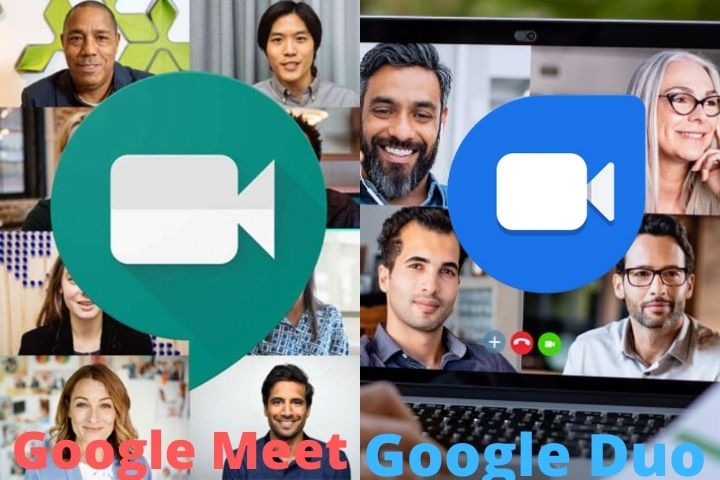 Google Meet is used for videoconferences and Gogle Duo is used for video calling.
The usage and consumption of the Internet has increased enormously. It has been andcontinues to be the only way to communicate with their loved ones or to work with the now famous "telecommuting". With this increase, the use of tools that already existed 
Video calls have become the form of communication par excellence, whether personal or for work. But what is the best app ? If you are confused to decide between Google Meet or Google Duo, here is a brief analysis of both. 
The differences between Google Meet and Google Duo is discussed below:
What Is Google Meet?
Google Meet is an application for videoconferencing, with a maximum of up to 250 members , totally free that you can download from the Play Store or the App Store . It is presented as an alternative to other applications such as Zoom or Jitsi Meet since it also allows you to record or broadcast meetings, among many other things.
It is essential to have a Google account to invite other participants and you can schedule a meeting in advance through Google Calendar.
How To Schedule A Meeting In Advance ?
First,open Google Calendar and click on " Create " that appears in the upper left corner of the screen.

Now fill in the fields : Event title, day, time, guests. You can also add location and comments. To add a Google Meet link, simply click on " Add Google Meet video call " and you're done.

Then click on " Save ." An email with all the information (day, time and Google Meet link) will automatically be sent to all participants to have the meeting or conference.

On the day in question, participants must click on the link to enter the videoconference and voila!
The quality of these videoconferences or video calls has a resolution of up to 720p and its duration is up to 24 hours . In addition, they are protected with encryption, broadcast live or stored in Google Drive.
It should be noted that the screen can be shared, to show the rest what you see on your monitor. It also includes an automatic captioning feature as it already exists on YouTube.
What Is Google Duo ?
Google Duo is another service for making video calls, but in this case its maximum is 12 members . It is an app with a more personal use, something similar to video calls on WhatsApp or Instagram, for example.It is completely free and you can download it both in the Play Store (Android) and in the App Store (iOS).
To make a video call you can make it through your contact list or with Gmail addresses. Although it does not have a chat system like Google Meet, it has other functions such as, for example, being able to leave a video with a message on an unanswered call.
In addition, thanks to artificial intelligence, it has a light correction system so that, in case you are somewhere with poor lighting, you will be seen well in the video call.
Keep in mind that you can use both services on your computer through their web pages without the need to install additional software. 
We hope we have resolved your doubts about which of the two services is better to use depending on the moment or the function.