How does Artificial Intelligence Help In The Healthcare Industry?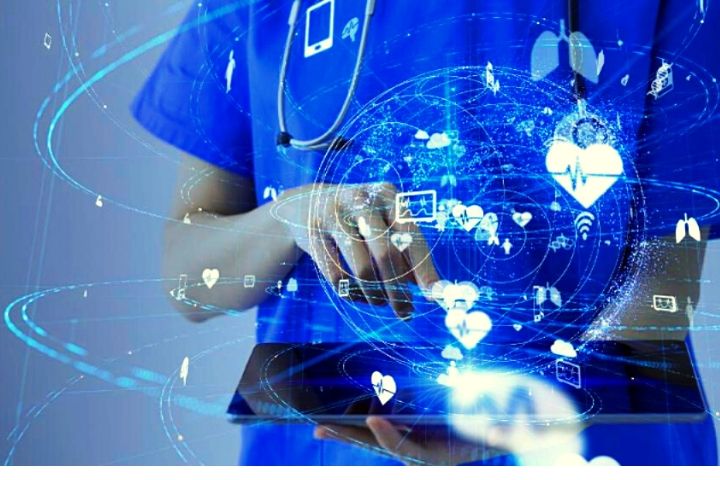 Artificial intelligence is the key technology of the future – especially in the area of ​​health. It can help to identify diseases earlier, provide better care for people and cut healthcare spending in Europe alone by triple-digit billions over the next ten years, according to a PwC study. But the way there is rocky because artificial intelligence is based on large amounts of data that first have to be built up. 
Regulatory issues, for example in the area of ​​data protection, must also be clarified. This is probably one of the reasons why 64 per cent of German decision-makers in the healthcare industry recognize the power of change, but only 30 per cent have taken concrete steps. How can artificial intelligence be used successfully in healthcare? Six principles are crucial.
Six Factors Of Artificial Intelligence In Healthcare Industry
1. Corporate Culture: Make Artificial Intelligence A Management Task
Artificial intelligence changes a company's DNA in the health sector. This change requires a strong leader at the top – with the ability to think strategically and with the foresight to develop an AI vision of the future, a high level of technological understanding, the willingness to act agile, constant adaptation and responsible decision-making. 
Artificial Intelligence enables decision-making based on large amounts of data. In-hospital management, for example, the technology can help to better manage occupancy.
2. Workforce: Strengthening The Trust Of Doctors And Other Health Professionals In Artificial Intelligence
Artificial intelligence will not replace jobs in the healthcare sector, but it will change job profiles considerably. This is particularly noticeable in the employees who deal with the diagnosis of diseases such as cancer and diseases from the fields of neurology and cardiology. 
This requires a high level of trust in the intelligent diagnostic tool from doctors and other health professionals. Artificial intelligence rewards you with shorter waiting times for the result and more time for the individual patient. 
In the future, routine workflows in healthcare can be delegated to learning computer systems, while employees will primarily be asked for the skills that human intelligence requires: solving problems, leading people, creating innovations. The training and development of the workforce must be based on this goal.
3. Clinical Benefit: Respond To The Needs Of The Patient
Artificial intelligence is changing everyday clinical practice and creating better care for the patient, for example in the area of ​​cancer diagnosis and the early detection of dementia and heart disease. The technology has proven itself in three areas:
Imaging methods: Machine learning can support the doctor in evaluating X-rays, for example, and thus ensures more precise diagnoses.
Decision making: Technologies such as natural language processing can capture the language and process it on the basis of algorithms. This helps the doctor to make decisions.
Self: Monitoring of the patient: Wearables, previously mainly used as a fitness tracker, is becoming a medical instrument, for example for monitoring values ​​in chronic diseases.
Crucial for use: the clinical effectiveness and the benefit for the patient.
4. Economic Benefits: Realize Savings In The Hundreds Of Billions
Artificial intelligence can make an enormous contribution to global economic growth – through increased productivity and changing customer behaviour. According to a global PwC study, the global gross domestic product will grow by $ 15.7 trillion by 2030. AI will provide a particularly large surge in growth in the healthcare sector. PwC has looked at three common diseases that cause high costs:
Early detection of childhood obesity:
Clinical studies show that the health data of two-year-olds already shows how high their risk of obesity is. Targeted preventive measures could save around 90 billion euros over the next ten years.
Early detection of dementia:
Artificial intelligence enables early detection of dementia with an accuracy of 82 to 90 per cent. If the disease is diagnosed at an early stage, around eight billion euros can be saved over the next ten years. Alzheimer's disease can often be identified on the basis of regular preventive examinations.
Diagnosis and treatment of breast cancer: 
AI not only enables early detection of this disease but also tailored therapy. This enables artificial intelligence to predict how a patient is likely to respond to chemotherapy. The savings potential in this area is estimated at 74 billion euros over the next ten years.
5. Society: Maintain dialogue with the public
Patients' interest in artificial intelligence is increasing: a good half of those insured would be prepared to engage in artificial intelligence in medicine in the future, and just under half can imagine having minor interventions performed by a robot. However, readiness depends heavily on how exactly and how quickly diagnostic and therapeutic instruments work.
Public trust is an important factor in the diffusion of Artificial Intelligence. There is a clear difference in acceptance between the industrialized and emerging countries: While people in poorer countries are more open to robots and machine learning, insured people in rich countries with a highly developed health system show more scepticism. It is all the more important
6. Ethics, Regulation And Data Protection: Stand Up For "Responsible Artificial Intelligence"
The computer is always right? Or to put it another way: Who takes responsibility for diagnoses that a patient receives from his doctor based on large amounts of data? The concept of "Responsible AI" is spreading worldwide to clarify questions relating to regulation, ethics and data protection. Artificial intelligence needs a high degree of regulation, especially in the healthcare sector, but also freedom for innovation. 
A central issue is the data protection area of ​​those concerned because artificial intelligence requires that large amounts of data be stored and exchanged. The General Data Protection Regulation applies to Europe, but many questions remain open at the international level. Countries like China, for example, are pursuing an aggressive AI strategy that grants those concerned fewer rights. Healthcare institutions,