Home Security While Telecommuting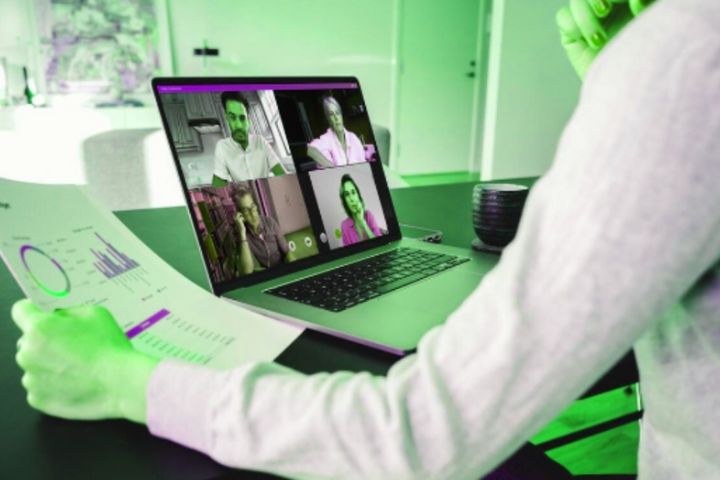 Home Security While Telecommuting : Even today, despite the fact that you probably have a better understanding of what security in your home implies for teleworking, it is worth reviewing risks, measures and tips so that your security at home while you work remotely is safe thanks to high protection parameters.
It is true that your home insurance keeps you covered against some claims, and that insurance companies contemplate coverage that did not exist a few years ago, but even with the above, setting up our small office at home to be able to carry out our telework has an associated series of changes and adaptations of various kinds that directly affect the security of your home.
So that you know what you are exposing yourself to and so that you are clear about some details related to what home security is, we are going to detail its risks first.
List Of Security Risks In The Home  Telecommuting
Home security risks for remote work affect professionals mainly from three specific aspects:
Of health
If we talk about the most common health risks that you face when working from home, we find the following:
High or excessive levels of stress.
Disorders that affect the muscles and bones.

Disorders or ailments of visual fatigue due to reflections or glare.

Organization problems and to establish pauses.

Excessive time flexibility that turns into more hours worked per day.

Isolation and lack of communication.

Emotional problems: depression, insecurity, feeling of misinformation, etc.

infrastructure in housing
The first part of problems related to the infrastructure that we are going to present to you are those associated with the very nature of housing and here you face:
Lack of sufficient or adequate space.

Insufficient or poor quality lighting.

Excess noise.

Lack of ergonomic and versatile furniture.

Difficulty separating the personal and family environment from the work environment.
Digital and IT infrastructure
In this second case, you face what is perhaps the most difficult problem to manage, depending on external factors of a digital or computer nature that can escape your knowledge.
Lack of telephone access or company mobile devices.

Lack of computer or corporate computer equipment with sufficient resources.

Personal internet connection and

Wi-Fi

with limited capacity.

Lack of computer security systems and antivirus protection.
Ignorance of the use of information and communication technologies (ICT) as applications or computer programs to carry out video calls with colleagues, clients or suppliers.
What Are The Safety Regulations At Home When Teleworking?
Here again we have to mention that it is not only about guaranteeing employees an Internet connection or giving them access to company data, but also about creating work environments that fully ensure the minimum conditions established for health and safety effects of professionals.
Let's see them in parts.
Health related measures
It is important that the employee has:
A chair, table or work surface, a footrest and a work-specific desktop or laptop computer. All of them must meet ergonomic and occupational safety requirements.
Updated information on safety and hygiene measures that allow you to comply at all times with the requirements established to combat COVID-19.
Measures related to digital or computer equipment
In the case of home security measures and systems of a digital or computer nature, the professional must have:
Access to corporate networks (VPNs or home networks divided into two subnets) that avoid and minimize the risks and responsibilities of unsecured networks and that guarantee both the privacy and security of the company and its employees.
General procedures for action to notify losses or thefts of computer or digital corporate material. Some companies have theft insurance for claims of this nature.
Sensitive document encryption systems or applications
Training that allows backup and backup of daily work. We hope that after reading this article you no longer have any doubts about home security while telecommuting, whether the home in which you work professionally remotely is owned or covered by home rental insurance .
Also Read : Business Digitization