How To Avoid Falling Into The Spam Tray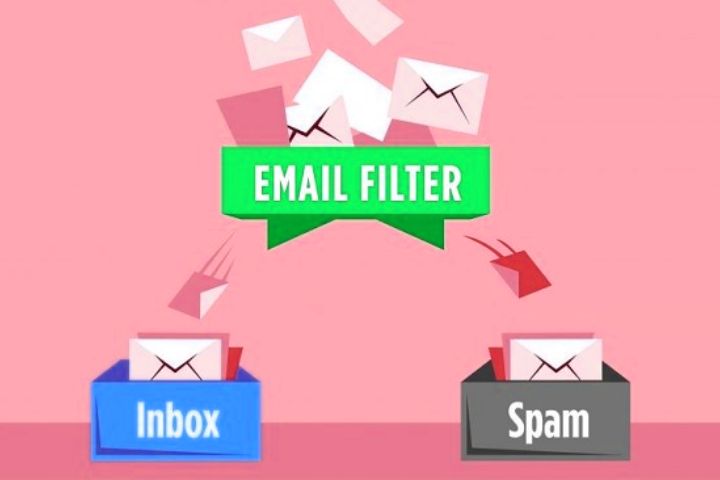 Avoid Falling Into The Spam Tray : Thousands of emails are sent every second, and according to Statista's estimates, we will close the year with a figure of 319 billion emails sent this year. Apart from the concern of highlighting among other emails, there is the dreaded spam tray, in which our content can end up if we do not take enough precautions. Below we share why email marketing can be the ideal strategy for you and how we can avoid the spam tray by correctly using this strategy.
What Is Email Marketing?
Email marketing is a series of actions that are carried out through email for different purposes, such as sales, improving relationships with current customers, sending newsletters, among other things. 
This type of marketing strategy is increasingly adopted by companies of different turns, which makes it very versatile and can give positive results in all possible business turns. 
Although its benefits may make us believe that it is something that requires a lot of expertise and experience, the reality is that anyone can start using it, so that each campaign sent serves as an experience to improve their way of configuring them. Although so far we have only talked about its benefits, it is also important to emphasize that it is not error-proof, so below we will share what are the most common mistakes in email marketing so you can avoid them.
Email marketing allows companies to communicate relevant, personalized and important messages to their subscribers
Common Mistakes In Email Marketing
Errors in email marketing can be avoided in many stages of the process, so it seems important to mention those errors that occur in the initial stages of management.
You use purchased mailing lists: Buying email lists is an impractical practice if you want to reach more people. It is possible that you have a larger audience but this practice is not only considered illegal, but also have a high rate of inactive emails so the mail sent to these lists can be considered as spam more easily.
There is no balance in sending frequency: an email user is usually used to seeing certain senders present in their inbox from time to time. If the frequency of sending email marketing campaigns is abused, the user may unsubscribe, but if campaigns are sent to users too often, the campaigns could go unnoticed or even confuse the recipient with the fact of not knowing who is the company from which he is receiving the email.
Failure to comply with spam rules: Falling into the spam folder is an inevitable fear when launching any email marketing campaign, but it is much more common than you think. Anti-spam filters are used to detect spam mail to prevent it from reaching the user directly, and even if the content you share through your campaigns is not intentionally spam, it is possible that it will be detected as such. 
It is important to know how we can avoid ending up in the spam tray so we can avoid it and get the best results you are looking for with your new email marketing strategies.
Greylisting.What Is It?
Not understanding why our campaigns end up in the spam tray can be frustrating for our strategies.
Just as some of us may have our blacklist of places to avoid at all costs, email servers take care of the content that reaches our inboxes through the gray list, or better known as Greylisting. Greylisting is a measure taken by the Mail Transfer Agent (MTA) every time it receives an email from an unidentified IP address, to avoid the UCE (Unsolicited Commercial Email), thus reducing the amount of spam that we could run into in our inbox. Although the user is not aware of the whole process that occurs with the arrival of each email, it is something that is programmed to run every time an email wants to be sent to us. It can be summarized in 4 steps:
The sender composes an email from a mail program known as a mail user agent (mua)
The MUA establishes an SMTP connection to a Mail Transfer Agent (MTA) of the sender so that it can send the mail to the desired recipient.
The sender's MTA connects to the recipient's MTA so that the message can be delivered to them. In this step is when greylisting happens taking into account the following:
The IP address of the sending mail server

The sender's email address

The recipients' email address(es)

If the recipient's inbox has been synchronized according to the IMAP or POP3 protocol, the sent mail will appear as new mail.
Although greylisting seeks to protect the user from those unwanted emails can also present disadvantages such as delay in delivery of emails and not be 100% accurate so you can send emails to the spam tray without being so.
4 Tips To Avoid Ending Up In The Spam Tray
Although it is the worst fear for those who are dedicated to email marketing, falling into the spam tray is completely avoidable if some of the tips that we leave you below are applied:
Choose a reliable provider

that offers you the email marketing service: Avoid problems from the root, from where you send your email campaigns can be of great help so that your emails reach in greater percentage to the list of recipients you want. There are platforms that offer the email service with other functions such as analysis of results, segmentation and statistics, as is the case of SendPulse. SendPulse is an email marketing platform with a presence in many countries so the IP address provided is considered anti-spam, thus preventing your campaigns from getting stuck in the spam tray.

Keep your mailing lists clean and in order

: Inactive emails present on your

mailing lists

could be causing your emails to fall into the spam inbox. By having a constant bounce rate in your campaigns they could alert the anti-spam filters, marking your email as unwanted. Purge from your lists the contacts that do not appear active, although it could decrease in size your database, in the end it will give better results in the open rate and conversions.

Avoid excessive use of multimedia content

: Although we like to see our content in an eye-pleasing way either by

images

, photographs or even videos, for sending emails they can present a problem. An email with multimedia content could take longer to load 100%, apart from the fact that anti-spam filters are usually very demanding and distrustful of multimedia content, so your emails could be sent directly to the spam inbox.

Choose your Subject line well

: The subject line is the first impression your subscribers have of your campaign. The use of words like "Sale", "Free", "Offer" are usually detected faster by anti-spam filters, thus increasing your chances of being labeled as such.
Also read : Inbound Marketing