Important Tips To Increase Sales In Call Center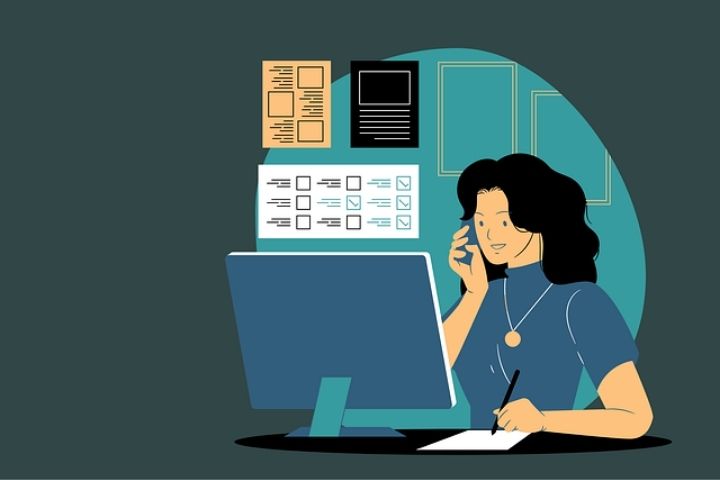 Currently, the tiredness of people when they receive messages to sell them products and services is increasing and this makes customers more and more demanding when it comes to assessing what is and what is not. Therefore, the search for different strategies to increase sales has become a priority in the call center.
In the sector, the agile and effective verification of sales, as well as the possible strategies, tools or knowledge to develop, are factors that allow agents to sell more and better.
Strategies to increase sales based on data
Extensive data samples that offer a complete and reliable view, with a process as automated as possible , are essential to increase sales. The analysis of daily calls is what will give you the keys to know in what aspects your management should improve, what new processes should be implemented and what strategies are already giving good conversion results.
On the other hand, performing this analysis through manual listening is a major problem. This is due to three factors : the calls analyzed by manual listening are few and do not have statistical value , the analysis is expensive because it is necessary to spend many hours listening manually and the analysis carried out will always be subjective , so it can ignore relevant information. However, these problems have a solution.
Conversational artificial intelligence to increase call center sales
Artificial intelligence (AI) is based on two elements:
NLP (Natural Language Processing): Machines process human language and transcribe it from audio to text.

NLU (Natural Language Understanding): once the language has been processed, they deepen their understanding by identifying its meaning . This is especially useful in conversations where slang is used, for example.
For this reason, NLP and NLU allow software with conversational AI such as Upbe to be able to transcribe and interpret conversations in depth , understanding the intentions and feelings of the client . This is how it benefits call center management:
It gives you the opportunity to  analyze the entire call database, 100%.

Availability of the analysis data almost immediately, while manually it takes 72 hours or more. 

Helps anticipate customer behaviors.

It allows you to detect undesirable practices , but also those that do lead to a good conversion rate.

Improve the customer experience on calls

Team leaders can engage in much more profitable actions , helping them do much more

business

, efficient and valuable work.
Natural language processing  marks a before and after in call analysis because it leaves behind mere transcription , as understood in a Speech Analytics tool. It is able to understand meanings, intentions and emotions , helping the agent make the right decisions to increase the time of a call, achieve a successful sale, avoid a cancellation or recover a lost transaction. All this translates into higher billing and automation of subsequent processes.
Strategies To Increase Sales In The Call Center
1. Improve agent training and productivity
The greater demand of customers when receiving sales messages due to the excess of daily information makes it necessary to analyze in depth the calls made , in order to know what practices work and improve productivity. This involves developing a more effective and flexible commercial script based on the ability to predict customer behavior. Thanks to AI, it is also possible to provide greater context and knowledge in the training of agents in the tasks in which they perform worse. On the other hand, encouraging agents to self-assess to determine their work performance makes them improve and become more motivated.
2. Achieve higher quality calls
The key quality indicators of the call center, such as the CSAT (Customer Satisfaction), the CES (Customer Effort Score), the NPS (Net Promoter Score) or the CRR (Customer Retention Rate), are essential to ensure that the customer completes the called as a positive experience.
Some techniques to achieve higher quality in calls are the following: study the data of all previous calls to identify which conversation patterns are not being satisfactory for the client and know how the agent says things (aggressiveness, little confidence…) and the conversational context that is created. With this double analysis of the words and the context that surrounds them, you will be able to adjust and refine the sales script so that it is satisfactory for the client. Thanks to the conversational AI, words, tone of voice, silences, modulations… can be known. Thus, an objective, exhaustive and automatic analysis of all the parameters of the conversation is achieved.
3. Close more sales
The following conversational AI-assisted techniques can help close more sales and increase revenue:
Learn from what happens in your own conversations with customers.

Learn which responses to customer objections are effective and which ones don't work as well.

Be aware of the  emotions that come into play in conversations with the client, to develop a complete and effective business call protocol.

Predict customer behavior, as well as position the quality auditor as a true conversational data analyst.
4. Automatic sales verification
The automatic verification of telephone sales is vital to sell following quality standards , reviewing the legal and contractual conditions of the products or services sold. Conversational AI prevents this process from being done manually and resulting in wasted time and resources.
Thanks to this technology, some companies have reduced their error rates from 35% to 15% when verifying sales, which can be done immediately and recovery actions can be taken quickly. You can also measure whether quality standards are met on each call.
Increased Sales
Throughout the text, it has been exposed how the use of conversational AI squeezes the full potential of conversations with customers, which leads to continuous improvement and the establishment of strategies to increase sales in the call center. An example of this is  which managed to increase telephone sales ratios , reaching milestones such as reducing the error rate by 20% or increasing sales recoveries by 30%.