Advantages of Using Mailroom and Dispatch by PackageX for Your Business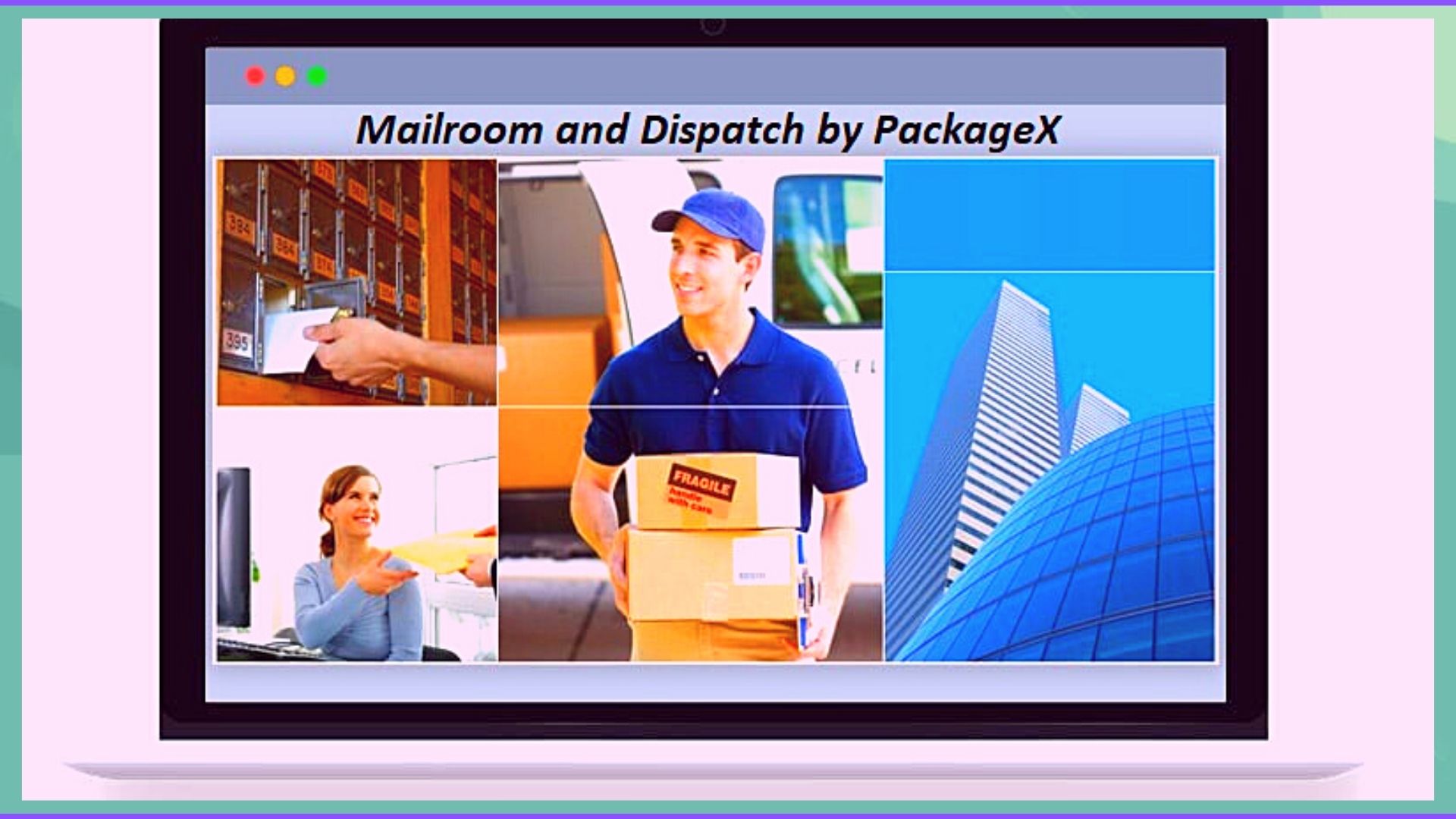 Business owners need to ensure that proper measures are taken to perform processes effectively, enhance productivity, and reduce turnaround times for successful operations when it comes to businesses. Every business face issues; a traditional mailroom could significantly impact many aspects of your business. Traditional mailrooms consume a lot of your time and space to filter, sort, and distribute your mail manually. Therefore, nearly every company has started to realize how important a digital mailroom is to take charge of your mail needs. Mailroom management software solutions have stepped in to give you a smooth functioning of processes and boost your business operations.
Just imagine what kind of improvements could be made if a with an inbound package tracking software and a same day delivery app used to automate the whole package management and delivery process. A software that will handle large volumes successfully while maintaining the fluctuating demands and giving high level of security.
Mailroom Management by PackageX
Mailroom by PackageX helps revolutionize how businesses handle their mails. It offers a complete digital solution for mailroom activities features that transform the tracking process into hassle-free via an automated system.
Advantages of Mailroom by PackageX for Your Business
Saves Time
Time is equal to money in the business world. Instead of wasting time shuffling and processing the mail between different departments, managing your mail digitally will efficiently improve the turnaround time.
Improved Customer Experience
This digital Mailroom by PackageX helps in improving customer relations as everything is streamlined. It enhances customer relations as the deliveries are fast and customer response time is accelerated. There is no missing paperwork or time delays that could lead to poor customer service and eventually cause you to lose valuable clients.
Flexibility
This app allows an effective way to set an alternative, whether they're available on the premises or not. Or save up a fair amount of time through a quick pick up option from the Mailroom. It also tracks their preferences for holding or delivering their packages. The Mailroom app grants you the autonomy to retain, forward, or destroy their mail, just one tap away. They can choose the fate of their parcels through Mailroom Connect, which offers an astounding collection of features.
Parcel Locker Integration
Mailroom offers a new approach to parcel management. It provides seamless integrations for parcel lockers to automate self-served pickup. Parcel lockers are widely used across multifamily apartments, universities, retail stores, coworking spaces, and corporate offices. Smart parcel lockers allow the recipients to keep their packages in a safe space without worrying about their packages being stolen or mishandled.
No Pricey Equipment
This app only needs a smartphone to function as a contactless mailroom. Using a smartphone to scan and smart track your delivery means no extra pricey equipment is required. You can get started by simply downloading our Mailroom app onto your smartphone. It uses your phone's rear camera to scan the labels on the mail within seconds, which reads the recipient's information.
No Manual Entry
The software employs optical character recognition (OCR) technology, which is what makes it so beneficial and stands out in the crowd of other software. The app permits one to scan QR codes, barcodes, and even handwritten labels. It serves to decrease the chances of human error greatly.
Safe Delivery
Using Mailroom by PackageX prevents package theft by requiring proof of delivery; it could be a signature or photo of the receiver with the package. If any package goes missing or is misplaced, you have access to a complete record of the chain of custody of the mail.
Customization
The Mailroom system assists you in sending automated reminders via an email or text message, all within a click. It grants you the option to add labels or any special notes to the package, which the recipients view as a plus point.
Notifications
It allows you to quickly notify the recipients about the deliveries of their packages throughout the delivery process.
Traceability
The tracking feature of Our Mailroom app eliminates the need to contact the Mailroom to get an update regarding their package.
Dispatch by PackageX
Dispatch by PackageX provides the best traditional and on-demand courier services, with its retailers spreading throughout the country and offering same-day shipping at economical rates that are a steal. The process is simple- sign up on the app in just a minute, fill in the required information about your organization, and get started on generating labels to track deliveries.
Advantages of Dispatch by PackageX for Your Business
Generate shipping labels
Dispatch by package helps you generate discounted shipping labels for national, same-day, and specialty couriers.
Same Day Shipping
Same day delivery is a big convenience for those who may not be able to wait for their package. Thus, it improves customer satisfaction.
Quick Address Verification
You can get free validation of a customer's address, ensuring that the deliveries cannot go wrong.
Real-Time Tracking
Dispatch allows you to track your package and send email or text notifications on shipment progress to both senders and receivers.
Enhanced APIs
Dispatch by PackageX is integrated with a complete set of APIs. You can set up your custom rate codes with your preferred carriers in the dashboard, and our API will respond with custom pricing.
Conclusion
To wrap it up, Mailroom and Dispatch by PackageX are changing last yard management by revolutionizing how businesses process their mails. These software solutions offer everything you need to sort, filter, and distribute your mail. It benefits to focus and creates a better workflow for your business, leading to better satisfaction for all the involved parties.