Everything You Need to Know About ITIL Certification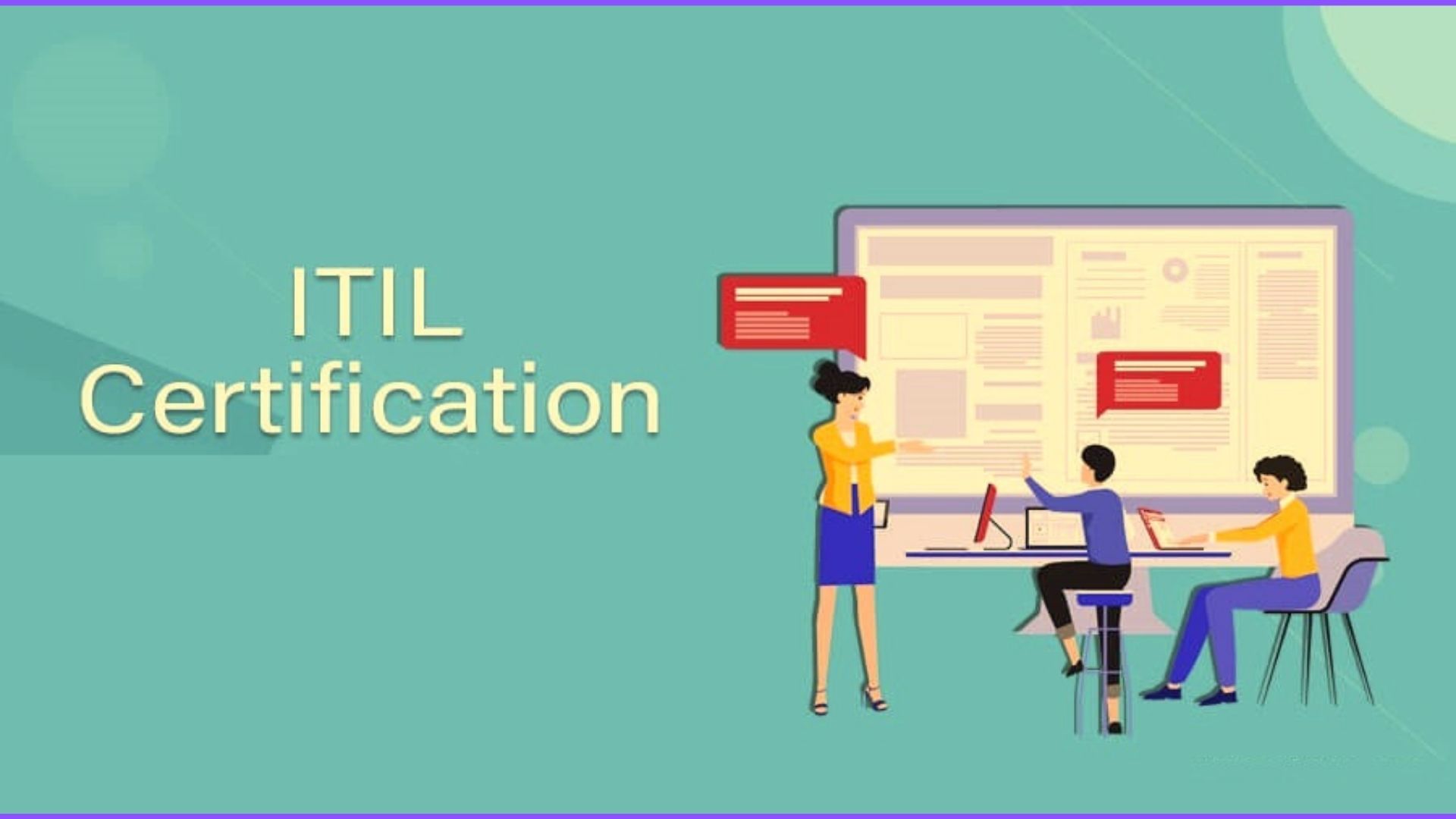 The Information Technology Infrastructure Library, generally known as ITIL, is the leading framework for managing IT services delivery worldwide. ITIL defines a service life cycle model during IT services' design, development, delivery, and maintenance. 
For this article, an IT service is any IT activity that adds business value to end-users. They may be customers and other internal or external stakeholders of a company. Examples of such IT services include centralized corporate email and websites based on internal IT processes like network and server management. The present version of ITIL and ITIL certification is called ITIL V4. 
By adopting the ITIL foundation, companies provide a predictable level of customer service by delivering services according to a consistent and well-defined set of processes. The benefits of ITIL certification include reduced development and service delivery costs, increased customer satisfaction with service delivery, improved IT staff productivity, improved quality, improved service management efficiency, and increased flexibility to adapt services to changing business requirements. 
What is ITIL? 
Before certification details, it is essential to understand how the building of the ITIL framework took place and what it provides. ITIL was first developed in the 1980s by the UK Central Computer and Telecommunications Agency (CCTA) as a standard best practice for IT services used by government agencies. From this purposeful start, ITIL has been adopted, redesigned, and expanded. 
Indeed, IT has become an integral mechanism for delivering services to enterprises that rely on sophisticated computing resources to support and generate income. ITIL enables organizations to define and implement a documented, iterative process that helps them introduce new IT services. It then focuses on the big and small details involved in managing those services. The
ITIL Service Lifecycle consists of five physical areas or phases, with supporting principles, instructions, and processes in each step. 
Service Strategy: At this stage, you define your service as a strategic asset and then focus on maintaining and implementing a consistent and sensible strategy. 

Service Design: At this stage, the assessment of business processes (service level, availability, capacity, etc.) takes place to develop and integrate new service offerings or improve existing ones. 

Service Transition: This stage transitions from development to production, including testing and quality control. 

Service Operation: This phase determines how the management of services will occur in production. It covers service operations such as event management, access control, incident response, application lifecycle, and helpdesk support. 

Continuous Service Improvement: This phase introduces new requirements for the previous step of ITIL based on service and operational level feedback. 
Don't let the acronym ITIL undermine the overall value of this comprehensive IT service lifecycle. The ITIL infrastructure provides enterprises with the structure and discipline needed to design, develop, deliver and manage. 
In addition, it delivers new or updated services on time. Before ITIL, a lack of discipline and experience in service management led to the complete failure of many IT projects. ITIL solves this problem very well. 
In fact, ITIL is widely recognized as the leading standard for IT service management environments. 
Pricing of ITIL Certifications 
As the curator of the ITIL structure, AXELOS courses accredits educational and testing institutions. Remember, there are hundreds of ATOs around ITIL offering certification training and exams. They are all available on the Axelos website. In addition, applicants for ITIL certification can choose from AXELOS  certification providers that offer AXELOS training courses and exams. (Unauthorized vendors may be cheaper, but content and results may be unreliable or unsuitable.) 
Prices of ITIL certification depend on: 
Country of residence. 

Type of courses(Itil course online vs. offline). 

In-house training options. 
Exam registration fees range from $150 to $500, which only applies to exams. Most likely, you will have to pay extra for tuition or taking a formal course. Certainly, certification is an investment for you and your company, so ask if the company is willing to accept an invoice for each part. 
However, ITIL builds on previous experience to try the entry-level certification and then take the following steps. You don't need to associate yourself with master-level ITIL certification until you are ready. 
Benefits of ITIL Certifications 
Certification or the benefits of certification are very priceless. ITIL certification enables you to: 
Build a solid foundation of product knowledge. 

Accelerate professional development. 

Increase your income potential. 

Boost your productivity. Boost your confidence. 

Become an expert in decision-making. 
Services are not limited to authorized persons only. Organizations can benefit from ITIL adoption, including: 
Aligning IT with the business. 

Delivering high-quality services that better meet customer needs. 

Increasing customer satisfaction. 

Uplifting staff morale.
The benefits of ITIL certification are plentiful. It is now an integral part of companies and industries ranging from small to MNCs. If you are looking for ITIL certification as an individual or an enterprise, you might find this article useful.