Robots Already Replace Some Workers In Traditional Jobs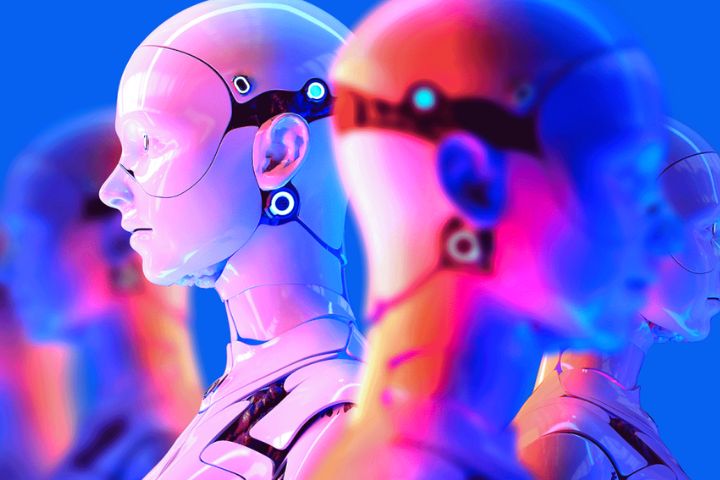 Robots Already Replace Some Workers In Traditional Jobs : Due to the great evolution in the automation sector, thousands of employees have begun to fear losing their jobs because robots can perform the same functions as a human.
Do We Know How Far Artificial Intelligence Can Go? Could It Replace People?
Advances in automation technology have begun to threaten a large part of jobs. This risk leads to thousands of jobs being lost because robots could eventually replace employees. As it is easy to ignore, these digital advances will mainly affect skilled workers who are related to administration, production, manufacturing, and repair tasks.
Robots are capable of doing the work of a human through programmed processes, although at present the discussion is still active about what will happen, when will androids completely invade us and how will they replace us. For now, the new times that are approaching ensure revolutionary changes and all companies must be prepared for them.
Technology makes our day-to-day easier, drones deliver packages and there are even chatbots that answer questions online. It is proven that the era of Artificial Intelligence and robotics has a price, many workers fear losing their jobs, however, not all positions can be automated.
Could A Robot Be Your Lawyer?
Very few professions will notice the evolution of digital transformation over the years, among them, is not the legal profession because some companies have recognized that they have machines in order to perform the tasks that their employees do. According to the newspaper CincoDías through a report by The Law Society, 15% of large British law firms have already replaced several lawyers with automated systems.
The profiles of these 'new lawyers' -who are actually robots- must stand out for their emotional intelligence and Artificial Intelligence (AI). The first stands out for the entrepreneurial spirit, creativity, and strategic thinking, meanwhile, for the second it is necessary to achieve the commercial objectives of the company. The fact of introducing robots to a law firm seems like a brilliant idea, however, one of the great obstacles to digital implementation in law firms is hourly billing.
On the other hand, AI software systems are increasingly being used in the legal environment. Joshua Browder, a 24-year-old, has developed the 'DoNotPay app as the world's first robot lawyer with the goal of making correct legal statements on appeal. 
Robot Could Deliver Your Food To Your Home
'KiwiBot' is an autonomous robot that delivers packages to homes, it also has a platform where there is a space for storing objects as if it were the trunk of a motorcycle. It has a semi-autonomous driving system that delivers orders in less than half an hour, is guided by GPS, and has sensors and cameras with which it tracks the city environment to avoid obstacles.
Placing an order with KiwiBot is very simple, you just have to download its app, select the food you most want, and confirm your home address to make the delivery. Likewise, during the wait, you can receive information about the status of your order and you can even see the trajectory it is taking through a video .
Food delivery at home is in full expansion, with many companies dedicating their financial resources to expanding the business thanks to this production model. Most restaurants employ delivery riders to deliver food orders to users, however, could the development of robots replace all these employees?
If we analyze the current situation in the health sector, it is necessary to automate most of the processes. We all know that medical personnel work under a lot of stress and with endless working hours, therefore, 'Moxi' is a robot created by the company Diligent Robotics that aims to be the perfect assistant for a hospital.
This android has been created to autonomously carry out transport and delivery functions of materials to free up the workload of nurses with the aim of optimizing the time of health workers. Moxi stands out for being collaborative and totally autonomous, in addition, it incorporates Artificial Intelligence software that is made up of algorithms entered by Machine Learning. Thanks to his system of him, he can grab and manipulate objects in any environment.
Could The Profession Of Journalist Disappear?
In June of last year, Microsoft began laying off several journalists and editorial workers who held positions on the Microsoft News and MSN websites to be replaced by Artificial Intelligence. The company claimed that they were evaluating the business on a regular basis to generate further investment. 
This idea consists of replacing journalists with AI in the selection of news and content for their information platforms. The layoffs began in the United States where around 50 jobs were affected, while 27 people were also affected in the United Kingdom. 
Microsoft revealed on its website that there were more than 800 editors working from 50 locations around the world, however, this number has decreased because they have been using this technology to search for content, process it, filter it, and even search for images. Is it true that this trade could end up disappearing?