Small Business Branding: Top 10 Tips To Get Started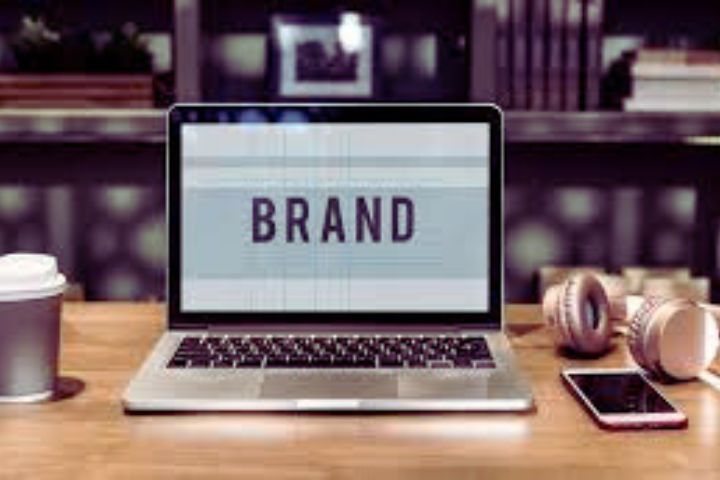 Small businesses branding :  face a myriad of challenges, such as building a strong brand on a shoestring budget. However, your business has a huge advantage over large corporations: it is easier to build your personality and transmit it to customers. Once you have defined this point, moving forward will be much easier. Wondering how to create a small business brand?
Do Small Businesses Need A Brand?
Small businesses need a brand. In reality, a brand is a promise of quality that will differentiate you from the competition and give you notoriety. Likewise, it facilitates the dissemination of your business, increases its value, generates trust, and develops consumer loyalty.
How Much Does Branding Cost For Small Businesses?
Determining the cost of the brand for small businesses is complex since it depends on the request requested and the worker hired, among other factors. Consider a minimum cost of €20/h if you hire a junior designer and €50/h for a senior designer, in addition to the cost for trademark registration in Spain.
What Are The Specific Branding Guidelines For Small Businesses?
Specific branding guidelines for small businesses are as follows:
Determine the company's mission. 

Create the brand personality. 

Design a consistent logo and brand elements. 

Develop the tone of communication. 

Concentrate on the message. 

Solve a problem. 

Know the target audience.
How To Generate A Brand Name?
To generate a good brand name, some tips to keep in mind are:
Respond to the personality of the brand. 

Use a strong letter or a predominant sound. 

Make reference to the differential. 

Research. 

Search for a word associated with the business or, on the contrary, disruptive and that generates curiosity.
Top Branding Tips For Small Businesses
Before addressing the best branding tips for small businesses, it is important that you understand the following: a brand is much more than a logo. Although it is a means to easily distinguish yourself from competitors, it is also a set of tangible and intangible attributes that make your business unique. The brand of a company could be defined as a symbol or characteristic that identifies you. 
1. Research the market and the competition in depth
Gathering market and competitor data will ease the branding and marketing process for small businesses. Observe how your competitors work and what perception customers have of them.
2. Specify the purpose of your brand
Every business has a purpose, beyond generating profits. What is the purpose of your company? How do you plan to help your potential customers? Do you want to develop innovative products and change the perception of your field? What are you aiming for with your company? What is your long-term mission? 
3. Determine who your target audience is
Defining the branding and marketing strategy for small businesses without first determining the target audience is an impossible mission. Do not make the mistake of going to market with an excellent product or service, but not knowing your potential customers. This could mortally wound your company.
4. Define your brand personality
Once you know the industry and your target audience, it's time to define the personality of your brand. To this end, you can ask yourself the following question: how would you describe your company with three adjectives? Meditate on your company as you would on a person in order to point out its intrinsic characteristics.
5. Come up with your unique proposal
To succeed, you must be able to separate yourself from the competition. This means presenting yourself as a different option than what already exists. How can you achieve this? Simple: through your unique proposal. To do this, you must think about what problems your products or services solve and how they can do it better than those of your competitors. 
6. Create your small business branding graphic guide
Among the best branding tips for small businesses, you will find the development of a graphic guide. In a nutshell, this involves determining the use of colors, fonts, images, and iconography. Also, based on all the previous research, you will determine the tone of the communication and with it, the power of the message. All this information should be collected in a style guide accessible to all employees from your company's document manager. 
7. Look for collaboration opportunities
It may seem crazy at first, but stop to think about it. People buy from businesses they trust. If you are just starting the activity, how could they think of you? Partnering with other small businesses that share your target audience can be an opportunity to gain that much-needed trust.
8. Bet on the conjunction of branding and marketing for small businesses
Branding for small businesses does not end once the logo is designed. In fact, it goes far beyond writing a slogan or implementing a color palette across all corporate assets. Building a brand takes time and requires extensive work from the marketing team.
9. Fully integrate your brand into your business
Another of the small business branding ideas that you should follow in the letter is to achieve total integration of the brand and the business. How is this achieved? Developing a brand that is truly compatible with the company. That is, a brand whose values ​​and way of being are aligned with yours and those of your employees.
10. Build a good reputation for your brand
If you've followed the 9 small business branding tips above, at this point you'll already have a logo and a number of assets that match your company's personality. However, this is not enough. To stand out in an ultra-competitive market, you need to stand out. You can achieve this through marketing actions, discounts, promotions, and sales strategies, but above all through building a good brand reputation.