Stop Using Internet Explorer|But Why?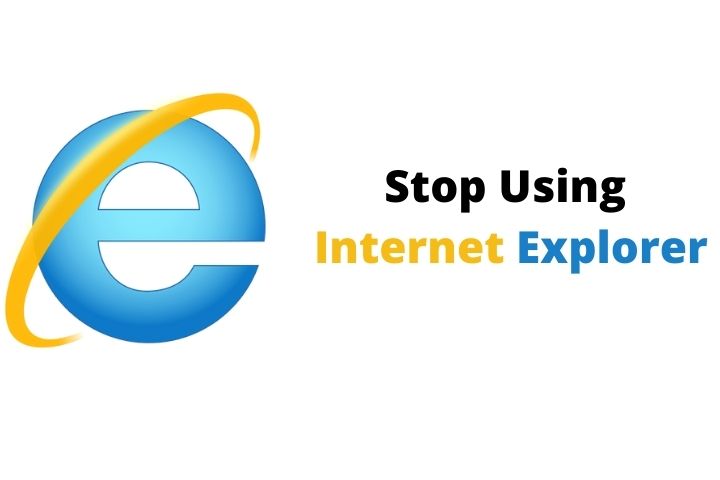 Today's technology allows us to easily turn our home into a smart home. Devices connected to the Internet and their management from the cloud open new doors for artificial intelligence to participate in its control and supervision.
Microsoft has announced that its Internet Explorer browser has a critical vulnerability that would allow an attacker to take control of the computer.
Microsoft's old browser had already stopped receiving updates in January 2016. Currently, only its latest version (Internet Explorer 11) is supported on computers with Windows 10. The company has since recommended using its new Microsoft Edge browser. So the alert becomes even more important.
According to the security report, the discovered vulnerability can put users' privacy and security at risk. Given that if a cybercriminal manages to exploit it, it could spy on communications, steal information stored on the computer, or execute some type of malicious software.
Microsoft warns that if the user is using administrator permissions the consequences could be worse. This would allow the attacker to obtain the same permissions and take full control of the computer
Alternative Browsers To Internet Explorer
Due to the fact that the old Microsoft browser will only receive security updates in Windows 10 if we have Internet Explorer 11 version, it is recommended to use another alternative. The company recommends its new Microsoft Edge since in addition, for a week it has already been compatible with Chrome extensions and its final version has just been released for Mac computers. However, we can also choose other of the most used browsers, such as Chrome or Firefox.
However, there are other less popular ones with interesting features. Some of them even focused on privacy or security.
Privacy-Based Browsers
One of the most used alternatives is Opera, which is committed to the privacy of users by offering a free VPN among its features. In addition, it has an ad blocker and cryptocurrency mining software. Among its other utilities are a battery saving function and the integration of messaging apps such as Facebook Messenger and WhatsApp.
Another interesting and privacy-focused alternative is Brave, which features an ethical adblocker. The difference with other blockers is that it gives the user the possibility to change the advertising for one based on the user's searches since its founder maintains that some advertising is necessary for the operation of the web. In addition, it has two types of navigation: the common one and another based on Tor, the safest system to surf anonymously, even more than a VPN.
Waterfox is also a good option that has garnered good reviews. This browser ensures that it does not collect tracking or usage information, and does not collect data beyond the operating system and software version in order to check for updates.
Security Browsers
Browsers thought to be very safe tend to take some speed off. However, they also reduce the possibility of being victims of a cyberattack while browsing the Internet.
Thus, options like Yandex can be very useful. This browser, in addition to having an innovative design in which we view the windows as if they were applications, has functionality that fights against DNS spoofing. In other words, it prevents attackers from redirecting users to fraudulent pages, thanks to scanning websites for malware and other threats.
One of the safest browsers and that also incorporates options that bet on privacy is Epic Browser. Its high level of security resides in that it runs in what is known as a sandbox (sandbox). This means that it runs in an environment isolated from the operating system, operating as a virtual machine that mimics the behavior of a complete computer.
Among its privacy options, we find that it deletes all search data and cookies after browsing, includes an ad blocker and crypto mining, and does not collect personal information.
The Comodo browser also runs in a Sandbox having two options: one based on Chrome (ComodoDragon) and the other on Firefox (ComodoIceDragon). So it adapts to the tastes of each user. Each of the options has different characteristics. Thus, ComodoDragon is somewhat faster, while the IceDragon version is based on Firefox's security and privacy options, with features such as DNS security.
Altruistic Search Engines
To complement the browser alternatives, we can also use a different search engine than Google. Some of them even make donations or altruistic actions for each search we carry out on them. Thus, we can use them as a welcome page in our browser and help the world with our queries.
The best known is Ecosia, which dedicates its profits to planting trees where they are most needed. They are currently allocating their resources to Australia, due to the serious fires that occurred. 
Lilo, meanwhile, is a search engine that gives users a 'drop of water' for each query. These 'drops' work as a point system that can be used to make donations to causes of users' choice. In addition, Lilo claims not to collect personal data and fight against advertising tracking.
'Solidarity home pages', such as the Group of People Affected by Multiple Sclerosis ( GAEM ). Thus, every time you open its page, you collaborate with the GAEM Foundation in its fight against Multiple Sclerosis.