The Impact Of Technologies On Business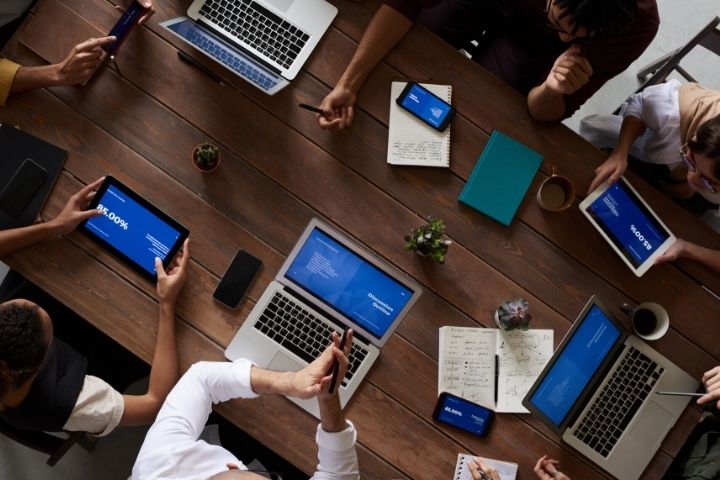 Technology has broken into our lives to stay. No one can imagine living without it anymore. It has invaded our personal, leisure, and, of course, workspace. This new year promises to bring us new business models that promise unprecedented success
Artificial intelligence, virtual reality, or biometric tools are popular terms that we have started to live with. However, this year the full prominence of the digital age will be transferred to them, serving one of the pillars on which the economy is based today, cybersecurity
Digital security is updated to introduce a new cloud-based model that is predicted to become a business standard on which all services will revolve. Along with cybersecurity, there are other fields that are also booming.
Future Of Banking
Banking services are undergoing changes that modify their own philosophy. The idea of ​​traditional banking disappears, now customers want to carry out economic operations at any time, no matter where they are. New Bluetooth and NFC technologies make the mobile in our wallet. And it is expected that the digital bank will increase more than two billion users next year
The massive interruption in the way payments can be made, by the hand of large players such as Google, Facebook, and Amazon, which are already starting to offer their own payment service gateways, completely modifies the very concept of banking and requires an own regulation. However, this change in concept leads to growth in cyber attacks. So digital security will be more necessary than ever
Cybersecurity In The Hands Of Biometrics
Biometry connects physically to digital life. This technology, based on the recognition of a part of the body as a digital key to access any platform, has revolutionized the security sector. Authentication focused on fingerprints, facial recognition, or retina scanners has been shown to significantly increase the effectiveness of online protection practices.
Biometrics thus becomes a not inconsiderable business niche. Not surprisingly, the biometric techniques market is expected to increase by 25% compared to last year.
Personalized Marketing
The new advertising strategies focused on big data, innovate to offer a personalized and tailored service to each client. Images will no longer accumulate. Now they focus on user feedback, which is an unprecedented paradigm shift.
It is forecast that most companies will create systems for reviewing the opinions of their customers to, through them, promote innovative campaigns that individually influence their target audience.
Augmented Reality (AR)
Augmented reality (AR) is one of the great advances in the technological world. Apple and Google already offer more than 2,200 applications with this technology that has mainly revolutionized the video game sector. However, expert sources point out that this year will be the most important for its development, which expands its market by breaking into the advertising and health sector with force
Its marketing potential is immense, providing a unique consumer experience. And it is that the possibility of visualizing how a product can adapt to our life is the best advertising campaign that can be carried out today. How many times have we imagined how a piece of furniture would look in our house? With augmented reality it is no longer necessary to imagine, now we can see it
The AR also brings innovation to health to lead towards telemedicine. Receiving a remote medical consultation or therapy opens up a world of possibilities. It even allows doctors to study the patient's movements, remotely and in real-time so that they can perform the therapy directly on their body. AR software, as well as its training simulators, have been a great step for distance healing.