The Market For Industrial Simulation Software Is Growing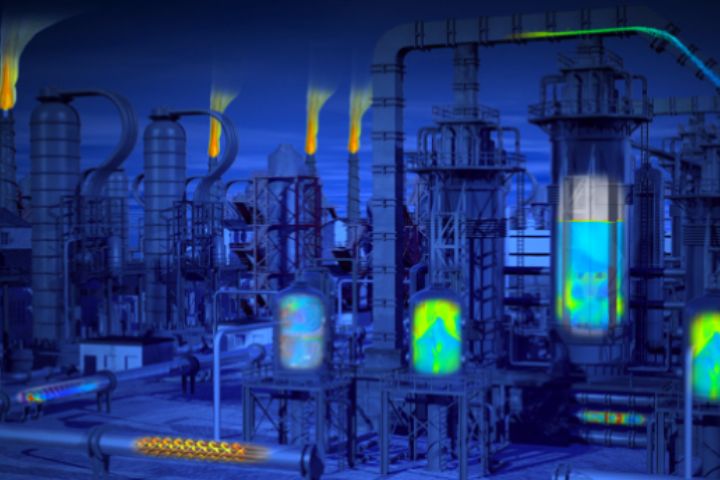 Industrial Simulation Software : Industrial companies planning to embrace the new Industry 4.0 paradigm are increasingly turning to factory and process simulation software to assess their investments in new smart manufacturing technologies. This is increasing the market for this type of software, which by 2030 could reach a value of 4.1 billion dollars.
Simulation software has come a long way in the last decade, expanding its fields of application, and with the arrival of the new industry 4.0 models it has found an important field of application. Companies that want to shift to the paradigm of digitized industry and smart manufacturing need to invest large resources to achieve this, and they cannot afford misguided strategies, which could lead to failure.
This is where the new simulation solutions for the industrial field come into play. This type of software makes it possible to generate a digital model based on the technologies and processes that will be installed in the factories, and to run test algorithms that allow their operation to be evaluated to determine if the approach is appropriate, or if the design of the chains needs to be rethought. of production and other infrastructure of the factories.
Advantages Of Simulation Software
The usefulness of this software is more than proven, and companies that want to adopt the new ways of manufacturing in industry 4.0 are investing more and more in these applications, making their market grow little by little. According to the experts at ABI Research, revenues from this market will continue to grow over the next decade, potentially reaching $4.1 billion by 2030.
Most industrial companies and industrial engineers still try to solve problems one by one. For example, they try to figure out how many automated guided vehicles (AGVs) they need, then they try to figure out what kind of robot to buy, then they try to figure out where to put the computer numerical control (CNC) machines, and so on." And, faced with this situation, he points out that "Plant simulation software requires a more holistic and more collaborative approach", and offers great benefits to its users in the planning phase prior to the final investment.
But it is essential to choose the provider and the most appropriate solutions to the needs of each company. And it is also essential that companies form teams specialized in digital transformation within the scope of their industry, which are responsible for evaluating the particular needs of the company and developing an implementation plan that allows the objectives to be successfully achieved. And, to achieve this, industrial simulation software will be one of the most important tools, which will provide a more global vision of the project and the results that can be obtained
More Benefits
And, as one of its main advantages, is that of being able to integrate numerous technologies within a single model, allowing exhaustive analysis of the final operation of the entire system, as well as the identification of possible errors and risks at all levels. This ranges from robotics and other machinery present in the industry to IT infrastructure, 5G communications, IoT monitoring and control devices, quality control systems, asset management and almost any element present in a digitized industry. .
For this reason, experts predict that not only will the market for this type of software grow, but also that providers will take advantage of the trend of industrial modernization to evolve more and more quickly their simulation products for this sector, in order to keep up with the times. vanguard of a growing market with a great future.
Also Read : Intelligent Chatbot