What Are The Best Tips and Tricks Of Google Calendar?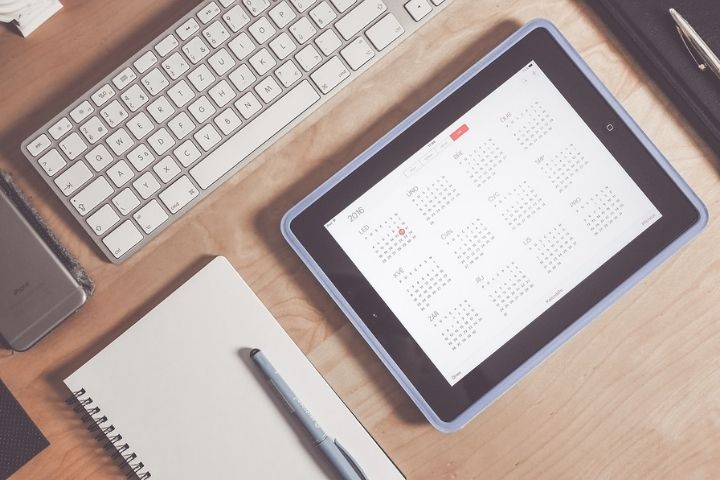 We are going to discuss about Google Calendar in this article. If we write down our appointments and tasks on an agenda or calendar (either on paper or digital format), it is most likely that we forget to review it and we are in them. For this reason, it is very important to have a good application in which we can not only write down our tasks but also work as a reminder. That is, it is the calendar itself that reminds us of the important appointments we have each day.
It is best to have an agenda or calendar in which to write down everything we have to do to be able to look at it every time. For that Google Calendar is the best application. The Google calendar can be used on both Android and iOS and we will always carry it with us. In addition, it incorporates a large number of functions that will make our life much easier. If you want to know all the tricks and secrets then keep reading this article.
Setting Goals 
Using Google Calendar you can create your own sports goals and keep track of your fitness routines. To create your goals in the calendar you must click on the button to create a new event, you will see that here also appears the option to choose a goal and schedule sports sessions.
 You can schedule the sessions at the time that suits you best and you can set the frequency with which you want to carry out your training sessions. In addition, if you use Google Fit you will be able to synchronize Google Calendar with this application and have more control since you will be able to see if you have met the goal and are closer to your goal.
Adding Locations To Your Events
Many of the events that we create on our calendar have a location associated with them. That is, many times we organize dinners, birthdays, meeting. that is going to take place in a specific place.
So that everyone knows where it is and how to get there, the Google calendar gives us the option of adding locations to our events. Thus, we can associate the geolocation of the venue of our event through Google Maps and have all the details at hand.
Decide The Day Your Week Starts
If you don't follow traditions, this is your App,  you can choose the day the week starts on. You have everything in Menu >  Settings  >  General  >  First day of the week and select the day of the week.
Edit Events In Google Calendar
The first step to start using the Google calendar is to create your events or reminders. To create them is as easy as entering the Google Calendar application and pressing the red + button that appears in the lower corner of the screen. When you do, your cursor will jump to the top of the form.
Once you start typing, Google Calendar is going to jump in with auto-fill options and suggestions. When you finish with the title, the application asks you for details such as time, places, event durations and the people to invite. Once you have all the fields filled in, you just have to click " Save " and you will have created your event or reminder.
Automatic  Alarms Can Be Added For Your Events
You don't have to configure specific alarms for each event that you generate in Google Calendar. Instead, you can set default alarms, as many as you want.
First go to the Menu  > Configuration  > Events .
Once you see the option " Notifications by default ". Click on " Add a notification " and select the time in advance with which you want Google Calendar to remind you that you have an event.
Add New Colors For Your Calendar And Events
You can automatically add colours to each of your calendars. Every time an event is created, it is colour-coded according to the calendar in which it was created. You can specify the colour for any of your Google calendars or even for individual events.
Go to the Menu  >  Settings  > Calendar and select the colour you want for yours.
To assign a new colour to a specific event, open an event, press the edit button, and then touch the colour setting.
Upload Files To Your Google Calendar
Another very good feature that Google Calendar has is the ability to upload files to events. The application supports both PDFs, excel files, Words. You can add all the files that you have uploaded to Google Drive.
This function is very useful if, for example, you have scheduled an event to go to the theatre with your friends. You will be able to upload the tickets to the event and have each one take charge of their own.
Writing  Down The  Birthdays And Holidays
Go to " Settings "> " Holidays " you will have access to 140 calendars with holidays from all over the world. This database is most interesting if, for example, you are thinking of going on vacation and you want it to coincide with a holiday in the place you plan to travel to.
In addition, in Google Calendar we can write down the birthdays of all our friends and create an alarm so that we do not forget to congratulate any of them. The birthday calendar is additional to the one we work with daily so that events will not be mixed up or we will get messy. Go into your calendar settings and activate it.
Configure Repeating Events 
You can set an event in Google Calendar to repeat on a daily, weekly, monthly or even yearly schedule.   
Just create a new event, add the title, date and time
Then select a custom schedule: daily, weekly, monthly, or annually.