What Is Growth Marketing?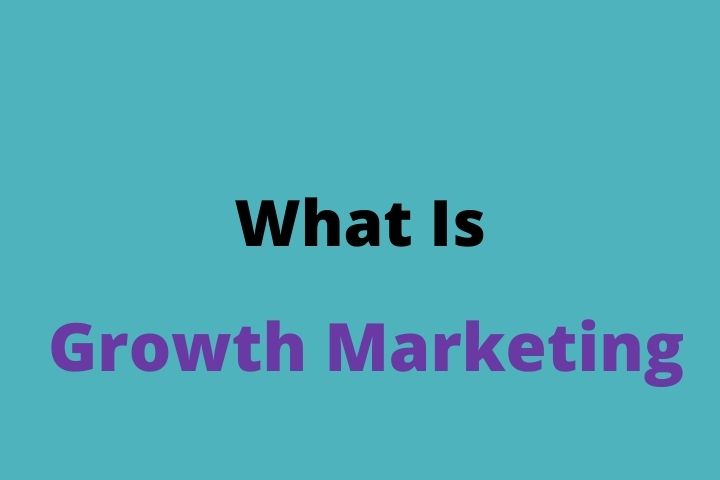 Growth Marketing is an evolution of marketing as we know it. It is an agile, creative and analytical approach focused on the customer and their life cycle and that, through experiments, A/B tests and certain digital marketing actions, has an impact on all parts of the sales funnel, always focused on the objective of increasing the sales of products or services.
And no, Growth Marketing is not the same as Growth Hacking . They do share the mentality and part of the methodological approach, but Growth Hacking , which arises from the need that StartUps had to try to grow quickly without much initial external financing, is the use of accelerated growth techniques in order to acquire the greatest number of users or customers at the lowest cost and in the shortest possible time, while Growth Marketing is a more generic concept, where not everything is focused on the Growth Hacker , but different work areas come into play where each expert provides knowledge in his area, without ever forgetting teamwork.
What Needs Does Growth Marketing Cover?
Listed below are different needs that Growth Marketing wants to cover:
Companies need to grow new customers and retain current customers to be viable and sustainable in the market. They need to increase their online sales.

Companies with a digital sales orientation need to understand, design and optimize their conversion funnel .

Companies with an ecommerce need to collect, study, process and activate the data and information they generate, to build a cycle of iterative improvement of web interaction

Companies need to innovate to discover new ways to connect with their audience in their ecommerce.

Companies with an ecommerce need to continuously improve their conversion rate to have an increasingly efficient and optimal online store.
What Companies Is It Aimed At?
When deciding if Growth Marketing could fit into our company, we have to be aware that it will have a better impact if:
It is a small, medium or large company, national or international, with a B2C business model that has e-commerce or wants to develop it

It is a small, medium or large company, national or international, with a B2B business model that has ecommerce or wants to develop it and potentially viable market traffic or scalability. That is, it should not be very niche traffic where year-on-year growth may be zero or very low.
Advantages Of Growth Marketing?
Among its numerous advantages, the following stand out:
Growth vectors are found and optimized, using the speed of execution of the planned actions as a key.

It focuses on the client, taking into account the different stages of the life cycle for decision making.

All actions are measurable, which guarantees a better vision and reduces the probability of error.

It offers faster results at a lower cost, compared to other strategies.

Scientific and collaborative method – Teamwork and multidisciplinary

It helps to understand that there is no single path to achieve goals and that growth comes from small daily actions.

Collective creativity is enhanced

Always act on the data.

New growth channels are exploited.
Growth Hacker Mindset
From Growth hacking , we have to keep in mind the mentality that Growth hackers have about different key aspects of the business:
Focus on sustainable customer growth

Marketing as a science

This is not about the product, it is about the user/client

Experiment, test, measure, analyze and optimize.

Technology is a critical support for growth

Understand and analyze the different channels. Be where it is profitable to be.
Win Your Public: Inbound Marketing
Thanks to  Inbound Marketing and the use of non-intrusive marketing techniques we will be able to attract customers by adding value, through the combination of a good SEO strategy , Content Marketing and Marketing Automation.
In this line of work we will be capturing natural traffic and gradually positioning the brand and its products/services in the Top of Mind of the sector. But at an initial moment, the analyzes are essential to outline the subsequent strategy:
Carry out an

SEO

diagnosis of ecommerce and SEO benchmarking of 3-4 competitors.

Carry out Keyword Research.

Design a content plan to generate frequent content and lead magnets based on the content plan and Keyword Research.

If you consider taking the step, phase an implementation of Marketing Automation to qualify leads and potential customers and automate the loyalty part (Retention & Revenue) of the funnel.

Selection and monitoring of metrics and KPIs in an automated dashboard thanks to Data analytics.
Advertise Efficiently: Outbound Marketing
At the same time that natural and organic recruitment is worked on thanks to Inbound Marketing , an Outbound Marketing strategy must be developed , carrying out more direct recruitment actions, focused on Paid Media such as Google Ads, shopping or display , programmatic advertising, Social Ads and Influencer Marketing . For this, it will be carried out:
Analysis of the best platforms, types of ads and messages to impact the target audience.

SetUp on Paid Media platforms

The necessary materials will be designed.

The campaigns carried out will be managed, monitored and optimized.

Monitoring of metrics and KPIs in an automated dashboard thanks to Data analytics.
Study The Behavior Of Your Audience And Improve It
By applying CRO to the project, we will have all the necessary processes and tools to increase the conversion rate on the web. An initial analysis will be carried out with heat maps and session recordings and the strategy to be followed will be defined, in order to subsequently implement the tests .
On the other hand, by applying UX/UI , we guarantee that the user's journey through the website is easy, intuitive and fluid, focusing on the user achieving their goals. Therefore, coordination between both disciplines is critical to achieve business objectives. The changes in programming and design/layout necessary to carry out the tests will be designed and implemented.
The work process will be as follows:
Initial CRO/UX/UI analysis and strategy

: Initial analysis of metrics and KPIs, heat maps and session recordings. Definition of the experiment strategy by the CRO/UX team.

Design

: proposals for experiments and design by CRO/UX and test design .

Implementation of design and testing .

Measurement and analytics

of the improvements applied in the tests .