Why Google My Business Is Important For Local SEO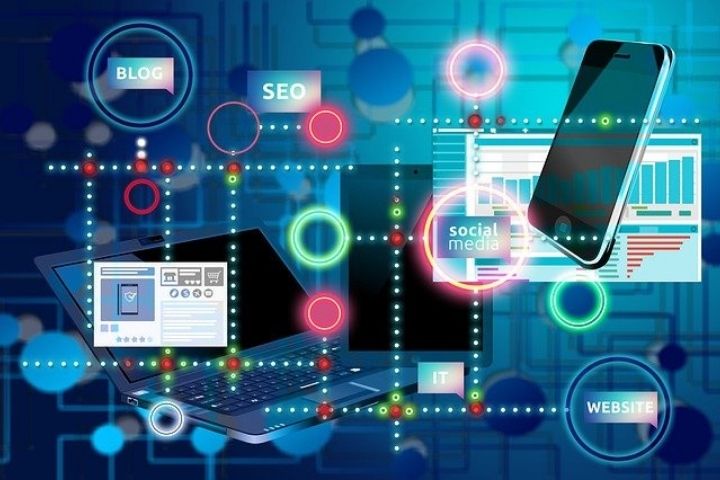 For anyone with experience in the world of digital marketing, you're probably well versed in the importance of SEO. Search engine optimization, or SEO, is a set of practices and strategies for optimizing your website so it appears higher up on search engines like Google. With so many websites, services, and information on the web, this type of exposure and visibility is critical for the long-term success of any business.
In recent years, a specific brand of SEO (local SEO) has become increasingly important. Including anything from pizza to a new car, local SEO connects users with local search results, stores, and services. For any small business or one looking to attract more local customers, this type of SEO cannot be ignored.
Here, we take a closer look at local SEO to understand its importance. We also focus on one specific aspect of local SEO, Google My Business, to see how this online tool can boost your local SEO and the ranking of your website.
What Is Local SEO?
As the name suggests, local SEO is a type of SEO that focuses on providing users with local search results. Let's say, for example, you're looking to get a haircut. When searching online for the best barber shop or salon, you're probably not interested in results from Tokyo or London (unless, of course, you live in one of these cities).
Rather, Google knows that you want something nearby, so they'll filter results to match you with a local shop. For small businesses especially, this brand of SEO is essential for bringing in potential customers. It's also an easier way for small businesses to compete with larger chains or brands who usually have much greater resources at their disposal to market themselves online.
Even if you aren't a small business, local SEO is important. With the rise of mobile searches, more and more web users are using their smartphones to find what they need. This means that location plays a greater role in filtering out search results because we're no longer tied to our desktop computers. Now, we're more mobile than ever and search engines are taking this into account when compiling their results.
What Is Google My Business?
For those who remember the Yellow Pages, this feature offered by Google will make a lot of sense. Google My Business is a free online tool for businesses that allows them to control how they appear in local searches and on apps like Google Maps or Google Plus. Google My Business allows you to post key business, details, like hours, phone number, and website, so that users can better understand your business. This tool also lets you interact with customers by reading and responding to reviews.
How Does GOOGLE My Business Work?
Setting up your Google My Business account is relatively easy and straightforward. Simply make a free account on Google and they'll send you a physical postcard to the address you've listed. This serves as evidence and verification that you're the business owner. For some businesses that may not have a physical location, you can also verify through phone or e-mail. 
Following a successful verification, all you need to do is to fill out the account with details like your store hours and contact number. You can also make adjustments when needed, such as specific holiday hours or an unexpected store closure. As time goes by, you can also assess the impact your account is having on web users. Google tracks many different metrics for Google My Business, including impressions and clicks, which can help you realize when changes or improvements are needed.
How To Optimize Your Google My Business Profile
Like any other aspect of SEO, you can follow certain steps to complete and then optimize your Google My Business account, which will help boost your website's ranking for organic search traffic. An optimized profile will also improve the overall customer experience users have when interacting with your store online.
Here are a few steps to optimize your Google My Business account:
1. Keywords.
Using the right keywords that match what your potential customers are using in their searches is critical for SEO success.
2. Include images
High-quality images of your store (both interior and exterior) improve your account and overall web presence by adding a "face" to your business. According to Google's own data, businesses with photos are over 40 percent more likely to have directions requested by the user. High-quality images can help make your brand more visible and develop trust with potential customers.
3. Customer reviews.
The internet can often feel too vast and impersonal, which is why customer reviews are so important. Reviews work as a recommendation that can highlight specific aspects of your business and services. They're also seen as much more trustworthy because they aren't sanctioned by the business. For local SEO success, be sure you're responding to all customer reviews—good or bad.
4. Stay up to date.
Google My Business allows you to stay responsive by keeping your store information current. You can easily make changes to your store hours or contact options when needed. In the wake of the COVID-19 pandemic, this ability to quickly adjust store hours or indicate whether a restaurant is open for dine-in or take-out has never been more obvious.
Conclusion – Why Google My Business Is Important For Local SEO
Location, location, location. The number one rule of good real estate is now becoming more relevant than ever for online searches and digital marketing. If you're interested in improving your local SEO, working with a top SEO agency is one of the fastest ways to improve your site and boost your ranking. In addition to optimizing your site for local results, these experts can enhance other aspects of your online presence, such as brand reputation and content development.
But there are also simple steps you can take to enhance your local online presence. Completing and optimizing your Google My Business account is one of the most effective methods for doing so, helping your page climb the Google ladder and draw in more local customers.