10 Most Popular 3 Patti Orders | TOP Variations In Teen Patti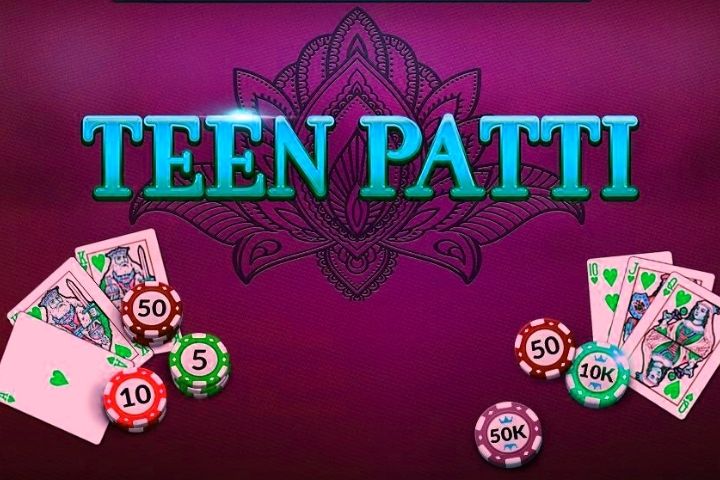 Play Teen Patti because there are never any get bored by this card game. You may also understand the basic rules of this card game. If you learn the Teen Patti Sequences, then you can play Teen Patti variations. There are a lot of variations in this game that would challenge your gambler and keep the game for you more interesting and exciting.
However, not everybody gambler knows about variations of Teen Patti. So today, we will share the 10 popular variations of Teen Patti with you. The followings are the top 10 variations of Teen Patti. They are:
High Wild
In this teen patti variant, every player takes three cards but the card with the lowest value becomes the joker and can be swiped with any suit or number. For instance, you have drawn J22, your 2's are joker cards that you deal with your value of choice. So, make your 2's to K and Q to make a winning sequence.
Banko
Every gamer plays their own game round after round in Banko teen patti. You must place a specific amount for the bet before taking any cards. Your drawer then sets two up-face cards on a table. Your bet is to guess whether the last card will have the same value range or not.
If you are correct, then you stay in the game, or else you are not. The game continues till only one player is left that is the champion of this game and wins the whole bet.
For instance, if the dealer opens card 4 and card 9 then your last card must fall between these values. So, if you get 7 on the third card then you will stay in the game.
Pack Jack
When any player gets three joker cards in Pack Jack teen patti, they must have up-faced on the table. So, if a player quits or eliminates this game, his cards will then swap the cards on the board and turn into new jokers.
Face-Off
This game of teen patti requires only 20 cards to play. That's why it is one of the easy variations of teen patti. All cards are removed from the board except 10, A, K, Q, and J.
Joker Hunt
In this round, every player has 3 cards that are up-face on the table. The dealer then opens the cards twice the no. of gamers added 3. For instance, there are five players in your round. So, the total cards will be 5 x 2 + 3 = 13.
The gamers will pick one open card and reject one card in the next two rounds. If a player doesn't wish to pick any card, then he may close any of the open cards. And that card will be rejected after two rounds. In the end, three open card works as a joker and the game continues.
Pairs Are Jokers
You need 7 cards to play this variation of the teen patti game. All pairs work as jokers and each gamer must have one pair to play further or else, they must fold. The player must show its best cards at the time of play.
Closest To 51
It's the easy teen patti variation where you need to score closer to 51 without getting above. Each player has 3 cards to score. Also, you can buy extra cards by giving two counters to get nearer to 51 digits.
Revolving Joker
In Revolving Joker teen patti, every gamer has three cards, and another three cards are on the table for all gamers. If a gamer folds, then the dealer places new jokers. The game continues till the showdown or when two gamers are left to play.
Community
Community teen patti has two versions namely 3-card community and 5-card community. In the 3-card version, two cards are down-face, and one is up-face. The latter is called a community card.
In the 5-card version, three cards are down-face and two are up-face. The players have to pick one down-face card with two up-face cards to form a hand. Afterward, the drawer set three face-up community cards on the board. To form a hand, you can exchange any of the cards with these community cards to win the round.
4x Boot
This variation of teen patti uses the regular rules of the card game. The only difference in this variant is that the ante bet is 4 times higher as compared to normal boot cost.