10 Trends In e-Commerce To Improve The Online Shopping Experience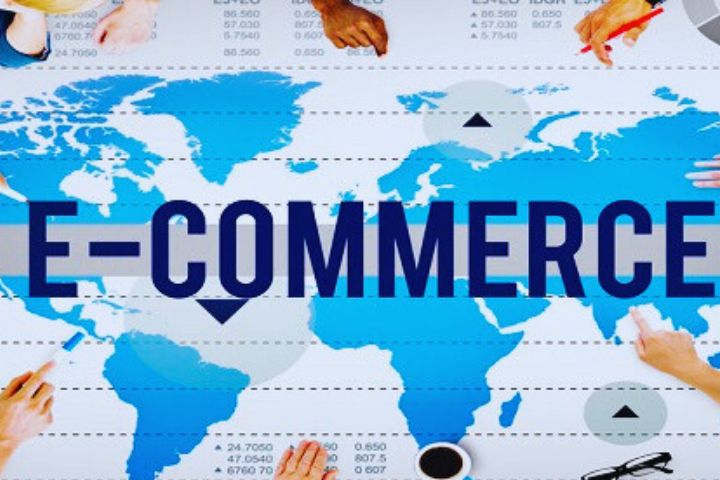 10 Trends In e-Commerce To Improve The Online Shopping Experience : 2020, the year of the pandemic and lockdown, boosted the development of the online commerce sector. There are many opportunities, but also many challenges that companies that have enabled e-commerce platforms to sell online have to face every day. Competition in this area is tough, so businesses need to stay on top of eCommerce trends. Among these challenges is that of personalizing the customer experience. 
The truth is that new technologies are an asset to be taken into consideration when strengthening company strategies. But how can your application meet the needs of interested companies and, at the same time, adapt to eCommerce technology trends?
10 Trends In Technological eCommerce.
1. Augmented reality: technology at the service of immersion 
Very popular in sectors such as video games for their immersive capabilities (that is, the integration of virtual objects in a real environment), augmented reality is applied in various ways in the field of electronic commerce.
2. Voice search: an asset to the product selection process
This technology, elaborated with artificial intelligence, allows voice recognition through the analysis of the users' voice, it has been developed at the same time as voice assistants such as Alexa or Google Assistant. It is one of the main trends in eCommerce.
3. Chatbots or virtual assistants: personalization of customer interactions
Conceived to interact directly with users, chatbots or virtual assistants are programs used to support certain interactions with customers. With them, you can answer frequently asked questions but also offer assistance to users throughout the purchase process, directing them to the most appropriate source of information if necessary.
Some advantages of chatbots:
Multichannel integration (website, mobile application, or even messaging) and support for users before, during, and after the purchase.

Automation of frequently asked questions, allowing teams to focus on tasks of greater importance and value.

Check out our directory to learn more about chatbot platforms.
4. Image recognition: a solution to improve product selection
Based on the recognition of a product from a photograph, image recognition facilitates the identification and immediate knowledge of the data related to the product in question. 
This technology simplifies the user's search and helps him access the necessary information to later make a purchase decision. This is how the Adidas Originals iPhone application works, for example: through image recognition, it can indicate the model of the shoe you are looking for, as well as its availability in the nearest store.
5. Data analysis tools: a technology to help understand online shopping behaviors
With the potential to help companies make strategic decisions, data analysis tools, which are part of business intelligence (BI) tools, make up a technology that provides answers to critical business questions. Like, as an example, which product is the most searched for, how a landing page can affect conversion and what are the main characteristics of customer behavior during the purchase process.
Some advantages of data analysis tools:
Analysis of eCommerce trends to anticipate buyer behavior and identify their purchasing strategies.

Identification of sales opportunities for cross-selling or upselling.

Check out our software catalog to learn more about business intelligence tools.
6. Social selling: a method to optimize omnichannel selling
In an era in which sales generated through social networks are increasing, social selling is a solution to optimize the personalization of the customer experience. This trend in eCommerce guarantees the presence of the brand in various social networks and thus diversifies the options of the purchase channel.
Some advantages of social selling: 
Creation of new potential business opportunities through sales on social networks.

Support of the marketing operations already implemented and consolidation of the company's presence in terms of content and relationship with the client.

Visit our product directory to find out more about social selling software.
7. The API: a solution to optimize the development of online sales tools
Although the multiplication of communication and interface channels opens all kinds of doors to the customer's shopping experience, managing these elements can be a challenge for companies. Whether it is in terms of the need for application development, synchronization between various platforms, or communication efficiency, the API (Application Programming Interface) solution is a technology that makes it possible to simplify these processes.
8. Videoconference: a tool to facilitate customer service
Videoconferencing is a communication technology based on the use of video and is known both by the general public and by companies. The latter, in particular, use it to manage meetings, individually or in groups, and for the various interactive solutions offered by video interfaces. Driven by the COVID-19 health crisis, the development of video conferencing tools has generated various applications that can be integrated into an e-commerce strategy.
9. Click and Collect: a technology to reconcile online purchases and the classic sales mode
Also known by the names of "check and reserve" or "click and pick up", the Click and Collect principle allows the customer to make an online reservation of the products available in physical stores. Always taking into account the real-time stock of the establishments, with Click and Collect users can, once they have made their selection, choose the collection point in the store they want.
10. Mobile integration: a solution to optimize the customer experience on mobile devices
With a constantly growing presence in the realm of eCommerce trends, the number of transactions made through smartphones highlights the importance of companies in having a mobile optimization strategy. Mobile integration (not to be confused with the API system) refers to all the necessary parameters for online shopping sites to be fully operational in this type of sales channel.