5 Ideas With A Future To Undertake Without Being Digital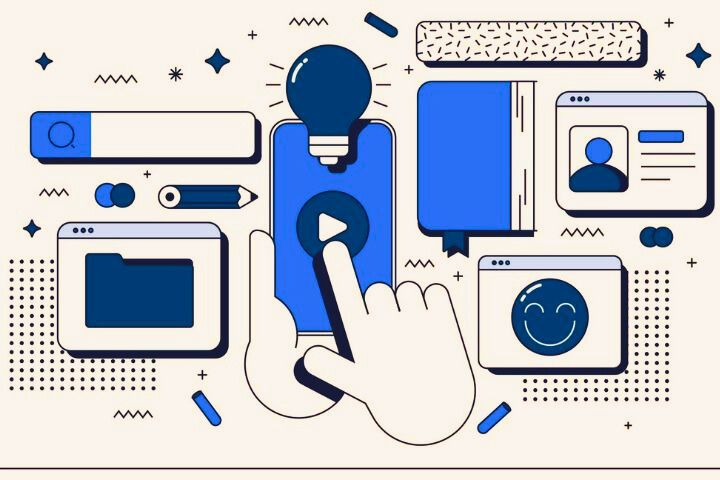 5 Ideas With A Future To Undertake Without Being Digital : At a time when it seems that any new business idea that is undertaken has to go through digitization, there are still opportunities for those who run away from technology without giving up originality and innovation.
Digital and sustainable are two words that now accompany any undertaking. The problem is that not all entrepreneurs feel empowered to venture into digitization, nor do they all enjoy technology in the same way. For those entrepreneurs who feel more comfortable moving in already explored terrain, but without running the risk of being left out of the market, we collect these 5 traditional business ideas with a great future at this time.
A Mobile Optician
Daniel Paniagua was born in Mayorga (Valladolid). After 5 years of working in Peru as a country manager for a multinational, he decided to return to his town to set up a business whose idea was given to him by his grandfather. He himself tells it on his blog: "My grandfather, who is now 90 years old, likes to play cards with his friends in the afternoon, whoever loses pays for the coffee. My grandfather already paid many times because he saw the cards badly. One day my mother wrote in the family's WhatsApp group that "you have to take Grandpa to change his glasses." Luckily we are a large and willing family. The next day my grandfather had new glasses and he already pays less for coffee".
This is where the initiative of Gafasvan arose, a rural enterprise based on a caravan that offers optometric and hearing check-up services as well as the sale of glasses and hearing aids in towns in the area. It is an optician located in a town of 1,500 inhabitants that moves through 6 other towns in the Land of Campos, serving a community of more than 8,000 inhabitants. To get an idea of ​​the volume of business, consider the 550 orders received by Gafasvan last year.
In order to provide service in each of the towns to which he travels (a different one each day of the week), Paniagua clarifies that he has had to request the pertinent sanitary permits and municipal authorizations. It's just a warning, not a lament, because, otherwise, this rural entrepreneur, an optician-optometrist by training, is delighted with what he does and with having disassociated himself from the multinational. "Now I earn the same and work less," says Paniagua, who says he does not deprive himself of his nap or his daily hours of sports.
To extend the service to hearing check-ups, he has partnered with another audiologist specialist who, like him, works as a freelancer. In Mayorga, he also has a more conventional physical optics business where he works some afternoons, not all of them.
Car Mechanic
Although the electric car still has a long way to go to become the vehicle for the masses, the obligatory trend is upwards once prices are lowered and the appropriate charging infrastructure is created. 
For the rest, it will not be until 2035 when the European regulations that prohibit the sale of combustion cars come into force. This transition will mean that, for a time, combustion cars coexist on the roads – stretching their useful life as much as possible to speed up legal deadlines – with electric cars, when there is no other alternative but to change. The third to join the car park is the hybrid model.
In that context, some of the ones who seem to come out on top are the mechanics, especially those who know the ins and outs of all the models, old and new. Of course, those who have remained in the combustion, now it's time to recycle if they want to stay active in the market.
Home Care For The Elderly
The population is getting older and older and the forecast is that it will continue to increase in the coming years. But not all the elderly are dependent people, nor do they all need specialized care. Sometimes, it is enough for them to receive a little help with daily tasks and/or accompaniment, an option that the dependency law does not contemplate.
We are talking about specific tasks such as accompanying them to the doctor, to the bank to withdraw money, going down to the market with them, helping them cook, or instructing them in the use of mobile devices. Many of these tasks are carried out by volunteers, but there is also the possibility of offering it as a professional and serious service.
Wine Expert
Becoming a sommelier, a sommelier in Spanish is not easy. It requires in-depth knowledge and long experience in the beverage in which the professional wants to specialize. The most demanded to correspond to the world of wine, responsible, among other things, for the selection and service of drinks in a restaurant, organization of tastings, tastings or presentations of new products.
You can provide these functions as an independent professional or by setting up your own consulting company, as Pilar Oltra, founder of La Parra, has done, a picturesque space where she shows clients the knowledge she has acquired, making those who visit her fall in love with wine and everything that surrounds you.
In Traditional Trades
On the other hand, although consumption habits are changing, many people now feel more comfortable in private spaces and prefer to organize meetings at home or with their friends. With the focus on this preference, business opportunities arise, such as professional chefs or cooks who travel to a private home to offer their service. It is also an optimal way to have control of all the foods and ingredients that you are going to consume.