A Complete Guide To Strip Poker Rules & How To Play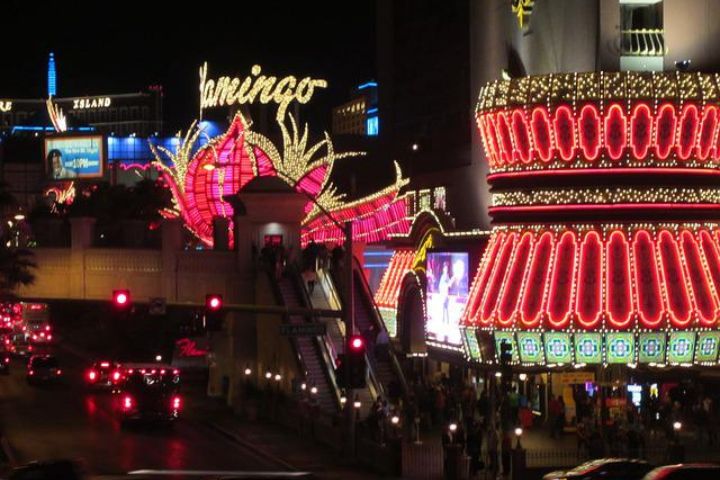 Strip Poker is a variant of poker that focuses on the fun and joy of embarrassing friends by replacing chips with clothes. This aspect is best played after (and together with) a few glasses of rum, or any other drink that reduces inhibition. The strip poker replaces tokens with pieces of clothing.
If chip counts are an indicator of scoring in regular poker, in strip poker, it's the glimmer of your right nipple!
How Many People Can Play Strip Poker? 
We recommend 2-6 players. More strictly speaking, you can deal cards until you run out of them, so the maximum size of your game depends on the poker variant you are playing. However, we recommend a minimum of two players. 
Also remember, strip poker heads-up is likely to be a lot more intimate and seductive than a group game at a party, which is much more about having fun and embarrassing the other person. 
Essentials for Strip Poker
Cards

Files

Sense of humour

Drinks (optional)

lowered inhibitions (optional)

Curtains! (Recommended and requested by your neighbours)

Clean underwear
Before the game
An indispensable condition for a meaningful evening is knowledge of the rules of poker. In principle, almost any type of poker can be turned into strip poker, however, due to its popularity. Texas Hold'em is still the best fit for your plans. 
The second condition for a successful evening with strip poker is the presence of at least two people and a deck of cards with 52 cards. But where exactly the game will take place, on the contrary, depends entirely on your taste.
The third important condition is the clothes of the participants. Here it is quite possible to give free rein to the imagination. For example, dressing up in carnival costumes or purchasing a uniform from a building materials store, it is only important that the players have something to lose. Where possible, all competitors should wear the same number of items of clothing.
Although it is widely believed that the goal of strip poker is only full exposure, the reality is different. Therefore, already before the start of the game, it is necessary to indicate the limit to which you want to reach. Of course, under the influence of alcoholic beverages, the boundaries that you set often shift, but that's another story. However, it should be clear to anyone and everyone at any point in the game when exactly the end is coming.
How To Play Strip Poker? 
The key to a successful game of strip poker is to clarify the rules before starting. Here are some things to consider:
Most people are familiar with Texas Hold'em these days, but in reality, the sheer number of chips needed to facilitate the various betting rounds makes conventional hands (and games) last quite a while. Formats with fewer betting rounds and more card dealing make the game more dramatic and much faster. These also reduce the skill factor, which increases the fun as well as the likelihood that beginners to poker will join the party.
Let's face it, in strip poker, the anticipation and comedy of getting naked are a lot more fun than sitting around like a naked loser. With that in mind, you can play several short poker games on GetMega with smaller stacks and mandatory antes. Not only will this minimize player downtime, it will also help drive the action and keep people from trying to wait for everyone else to leave.
Will there be any extra rules?
Does a full house allow you to dress again or does someone with a flush have to take a shot? Maybe the winner can add a rule to the next game, or does the first naked person have to imitate a chicken around the table? Be that as it may, the extra rules can make your strip poker game as unique and weird as the bizarre birthmarks you're sure to notice while playing.
So to play Strip Poker you need:
Know the game of Poker well

Knowing that when you lose you will have to remove an item of clothing

Have enough chips to resist

Use a few extra pieces of clothing to gain an advantage!
What Should You Know About Hosting A Strip Poker Game?
It's good to create a comfortable environment with low lighting, plenty of heat and background music to set the mood. Make sure the rules are clear beforehand and that each player starts with a similar number of pieces of clothing. Above all, keep the game fun, don't make it scary.
Conclusion 
As you can already guess, SP is not a game for shy or insecure people. Most people find it a little embarrassing to disclose their most intimate parts in the presence of others. If you are insecure, in your case I would opt for chess.
If you decide to gamble, remember, they are quite likely to laugh at your misfortune of losing your frills and being exposed, especially if you play with the right people.
There you have it. Strip Poker explained in a nutshell!
Have a good time.