What Are The Best Programs To Create Video Games?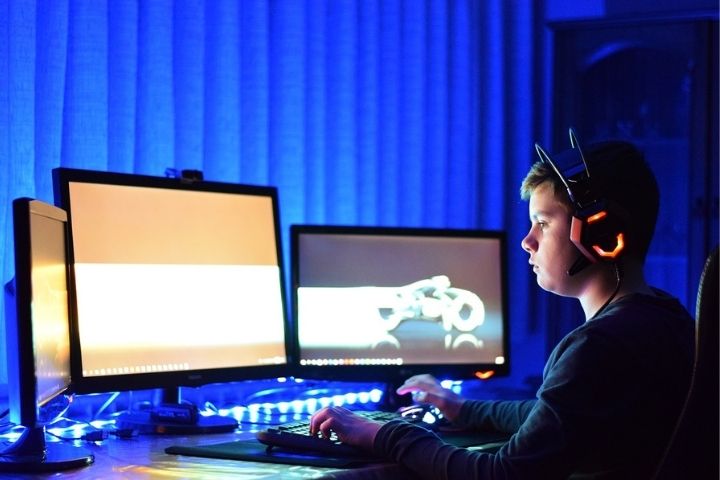 Nowadays anyone can create video games, the only requirement is that the computer to be used must be powerful. There are some low budget gaming computers on the Internet that you can buy more easily to start developing games. 
You must have basic knowledge in programming. If not, you can find information about programming and how to develop video games, on the Internet for free. It is better to write the ideas regarding how you want your video game to be and you must choose the genre of the title, like shooter, RPG, platform, etc.. Here are some of the best Programs to Create Video Games.
Roblox
With it, developers or players can create new worlds, as well as communicate with other users. It has a history of 13 years in the market. This program is available for PC, Xbox One, iPhone and Android mobile devices. On this platform there are more than 100 million monthly players and around 5000 developers. It should be noted that with this platform you can create video games such as Minecraft and Lego.
Unreal Engine
The best thing that is available on Unreal Engine is that, its official page you will find totally free online tutorials and training by a specialized instructor. It is one of the most used 3D tools for programming video games, but it requires knowledge of C ++ to use it.
Some of the games created with this program are Assassin's Creed Chronicles: China, Tekken 7, Killing Floor 2, BioShock and Batman: Arkham City.  This application is recommended for those people who are passionate about creating video games and want to be part of the industry as professionals.
Unity 3D
It can be used by those people who have programming knowledge and who wish to dedicate themselves to creating video games in the future. It is a video game engine that works with the C # language .
This program has a visual editor that will allow you to import sounds, textures and 3D models. In addition, this program has been used to create video games such as Ori and the Blind Forest, Assassin's Creed Identity, Pokémon Go and Among the Sleep, which you may have played on PlayStation , Xbox or Nintendo consoles. This software has a free version in which you can develop games for Mac, Web and PC. 
Mugen
It is a free program for the development of fighting video games . It has become one of the most used programs because of its versatility and simplicity. If you want to create video games like Mortal Kombat or Street Fighter, this program is for you. 
3D entity
If you want to create your shooter video game, you don't need too much knowledge about the programming language. This is one of the free tools that you can use if you are new to this field In addition, you will find the "World Editor" in its main interface, which will allow you to quickly create a project. It also has the Genesis 3D graphics engine.