What Are The Benefits Of Flap Folders?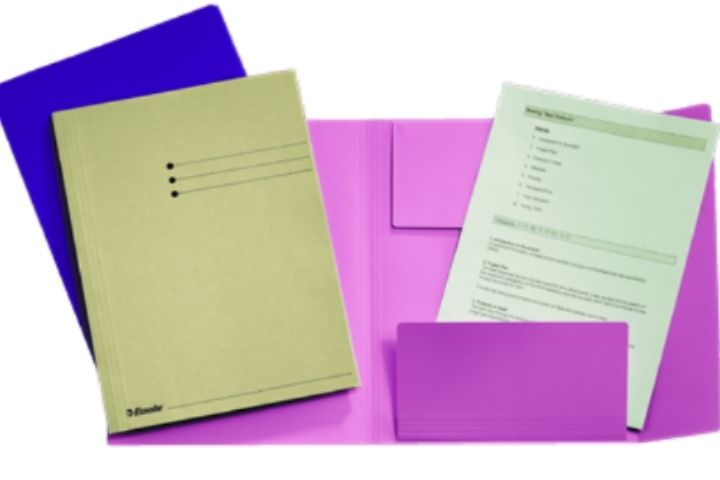 These are very effective and aesthetic options for transporting and preserving documentation. Corporate flap folders are a basic instrument in a company or business to create an environment of seriousness and confidentiality in the presentation, delivery, and transport of documents.
Flap folders are also known as document folders. In this sense, the printing of flap folders is a very widespread business given the variety of utilities and advantages that flap folders offer for companies and their corporate image.
What Are The Differences And Utilities Of Folders With And Without Flaps?
The difference between the flap and non-flap folders is that the former allows you to collect documents in a corner, thus avoiding the loss of sheets. While the folders without flaps do not have this specificity. Thus, folders without flaps are very useful for organizing and storing documentation.
If you have a large volume of papers and you want to organize and separate them in a practical and easy way. While the flap folders offer you infinite possibilities and different utilities like the ease of transport, Protection of your documents, among others, and reinforcement of the corporate image of your business. Both the folders with and without flaps are very useful in organizing events since these can be printed in series to distribute among the attendees, with the aim of including the event schedule.
Benefits Of Flap Folders
Flap folders are more practical and secure, thanks to the fact that they offer the possibility of better holding the documents and avoiding their loss. The advantages of flap folders could be summarized as:
Protection Of Documents
These prevent your documents from being damaged when passing from hand to hand and protect them against external agents, such as stains or possible tears. In this way, they guarantee that the documents arrive at their destination in perfect condition.
For Organizations
Folders with flaps allow you to keep track of everything that enters and leaves your office in a practical way, especially if you work in accounting, as a manager or administrative officer. You can also use dividers to organize the content.
Corporate Image
The design of the folders is fully customizable, you can take the opportunity to add your logo or corporate colors and thus also use them as a marketing tool or attract new customers. In the same way, you can also add contact information such as telephone, email, or other information that may be of interest in order to make it easier for your customers to contact you. Thus, you will be able to capture the attention of the client to whom you give the folder.