Overview Of The Best Alternatives To PayPal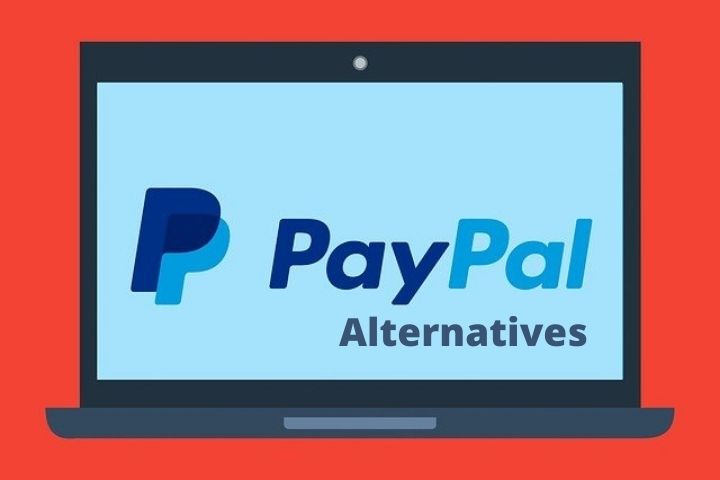 Best Alternatives To PayPal : PayPal is one of the most popular options among payment methods in online stores, behind payment by credit card. The online payment service is considered simple and safe, but it is also regularly criticized for its security flaws and questionable company policy. What are the alternatives to PayPal? Here is an overview of the best alternatives to PayPal.
There are many alternatives to PayPal. The decisive criterion for many customers is the scope of the service: how many online shops have actually opted for this payment service? On this question, PayPal is unbeatable. It is indeed the most widespread means of payment. In terms of flexibility and data protection, however, it is not one of the first choices. Paylib is a good alternative to PayPal , and which allows you not to communicate your contact details thanks to a service managed by your bank. In addition, Stripe is an effective means of payment that allows you to respond to peaks of activity on your site without risking seeing the service interrupted, or being the subject of a study as may be the case with PayPal.
Amazon Pay
Amazon Pay is e-commerce giant Amazon's own payment service. Amazon Pay takes advantage of the notoriety and reputation of the parent company and has thus been adopted by many large online stores. However, this alternative to PayPal is not yet as well known as the market leader.
With Amazon Pay, you pay for your purchases on the partner site using your Amazon account . Only your email address and your associated password are necessary to validate the order. The information previously entered on Amazon is then retrieved. While it is of course mandatory to have an active Amazon account, no other conditions are required. The major advantage is that no payment information needs to be entered on the third-party site.
Amazon stands out as a major intermediary between the customer and the merchant . The end user has no charge for the creation and use of his account. Payment is possible by credit card or direct debit from your account depending on what you have configured on Amazon. For the seller, the fees can be up to 1.9% plus 35 cents per transaction, depending on the monthly payment volume, the same fees as PayPal.
Apple Pay
The Apple Pay alternative from the house of Apple is initially a payment service for mobile devices. This alternative to PayPal is currently only available to users of new products launched by Apple. The payment service was initially based on CCP (NFC for near-field communication ) technology, i.e. near-field communication, for iPhones: thus, it is possible to pay with Apple Pay in physical stores using what is known as contactless payment . But it is also possible to make in- app purchases in certain applications , for example Airbnb, Starbucks or Kickstarter.
Owners of an Apple Watch no longer even need their smartphone to pay. NFC also makes it very easy to pay with the Smartwatch.
Since the launch, some online stores have also decided to offer Apple Pay as a payment method. For a long time, Apple Pay was only available in the United States, but the service is now usable in most parts of the world. The prerequisite is to have an account in a partner bank. 
Google Pay
When it comes to new technologies, Google is of course never far away. The search engine also offers its online payment solution with Google Pay , formerly Android Pay. This is Google's second try, which started with Google Wallet . It is essentially for Google to compete with Apple Pay, by developing in Europe, where Android users are more numerous. The service, first developed in the United States, has been available since the summer of 2018.
Google Pay is used for in-app payments and physical store transactions . But third-party providers can also integrate the function into an online store. Payment is then made via the application with a single click. The principle is similar to that of Apple Pay: credit card data is deposited and managed securely, no payment data is transmitted to the merchant. Using Google Pay is free. However, unlike Apple Pay, there are so far only relatively few banks that allow Google's payment service to be implemented
Skrill
The Skrill payment system , formerly known as Moneybookers, comes straight from England. It is a free alternative to PayPal, which is based on the principle of a prepaid card . A customer account is in fact funded from your credit card or current account. You can then use it for your online purchases or transactions.
Thanks to this solution, your bank details are never communicated to merchants. The prepaid card is a good alternative to PayPal, because it allows you to control your expenses and avoid exceeding the limits you have set for yourself. The downside, though, is that customers have to advance money before they cash out.