The Cart Abandonment Rate: Why Do They Leave My Online Store Without Buying?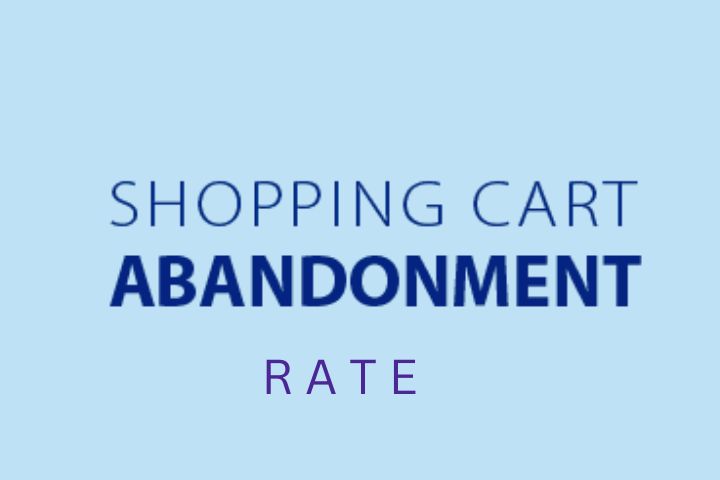 Cart Abandonment Rate : It is the percentage of online customers who add products to their virtual shopping cart but then abandon the process before completing the purchase. That is, they are those customers who leave without buying even though they were about to do so.
The average shopping cart abandonment rate is around 60-80%, with an average of 67.91%. Of course, this figure is a general reference and fluctuates depending on the year, the industry, and other external and internal factors. The best optimized abandoned cart rate is claimed to be close to 20%.
The cart abandonment rate can be represented under the following formula:
(purchases made / shopping carts created) * 100 = % rate of abandoned shopping carts.
You can also track abandoned cart metrics along with key KPIs like average order value, gross profit margin, and conversion rate for your website. This comparison is highly recommended, as the abandoned cart rate alone can be misleading and misleading.
Some KPIs that can be tracked related to the cart abandonment rate is:
A number of abandoned items in the cart: the number of items in the shopping cart at the time of leaving the website.

Shopping cart value: the total monetary value of the shopping cart that has been abandoned.

Time to complete order: The total time it took for the customer to complete the purchase from the moment they start searching for items.

Transaction path length: The number of steps or pages the customer has to go through throughout the customer journey, from navigation to completing the purchase.

Traffic Source – The traffic source from which the customer comes to your website.
Why Do They Abandon The Cart In My Online Store?
According to the D/A Retail Ecommerce 2020 report, the global cart abandonment rate is estimated at 70%, according to the average offered by Baymard after analyzing 40 different studies, which offered abandonment rates from 55% to 81%.
Mobile shopping carts are the most likely to be abandoned, with a ditch rate of 85.65%. The smaller the screen size, the more likely a customer is not to buy.
Many times, buyers say they abandon a transaction due to an additional cost, such as shipping costs. Other reasons behind cart abandonment are: when users are asked to create an account before checkout (35%), when the checkout process is too complicated (27%), the site does not have a security badge ( 35%) or, also, when the user only browses to get information, but not with purchase intention (40%).
Let's look at some of the reasons.
Many purchase steps
Many of the online cart abandonments are because users get lost when completing the purchase process or are simply bored.
We must try to be concise. It can also be very interesting, being able to enable the option to "buy as a guest" and not force them to create a profile. And a chatbot never hurts to consult your doubts.
How much?
There is nothing worse than not being clear. Users have less patience and less tolerance for frustration. If you don't make it clear to them how much a product costs from the beginning and what the price breakdown is -the part of taxes, the discount applied, the shipping costs…-, they are likely to be suspicious and leave.
I don't trust your payment gateway
The moment when customers have to enter their bank details is the most delicate step in an online store. Many people are afraid to buy online in case their data is stolen. So it is essential to have SSL (Secure Sockets Layer) certificates so that the user feels that he is safe. It is also recommended that your website be https as a way to demonstrate that security.
I want to buy my mobile!
Having mobile-optimized payment processes will ensure that we can have a higher conversion rate. Or what is the same: sell more.
According to the V Annual Study of eCommerce, it can be deduced that while the computer continues to be the main device for making online purchases, mobile devices and smartphones do not stop growing. Going from 45% in 2018 to 53%.
How? No refunds?
You may not buy something thinking of returning it, but it is true that sometimes what you buy is not what you would like. And more if we talk about clothes, where the size may not be what you expected.
54% of online shoppers take into account the return policies of online stores before completing the purchase process. Many ecommerce stores also have physical branches and offer free in-store returns or shared return costs. Whatever you offer, make it clear in a highly visible way on your website.
I'm saving it for later
What if you are shopping, but an emergency arises? It offers the option of editable carts that can be saved and returned later. If you allow your customers to return to the cart within a stipulated period, you may increase your sales.
I have not received my purchase yet!
What happens when you buy 15 days before Mother's Day, but the delivery is in 20 days? Exactly: you abandon the cart.
Shipping speed poses a significant threat to cart abandonment. If your online store is unable to deliver products on time, customers are forced to abandon their cart. Offer as many shipping options as possible so customers can choose the one that best suits their needs.