CRM Features You Should Take Into Account To Choose The Right One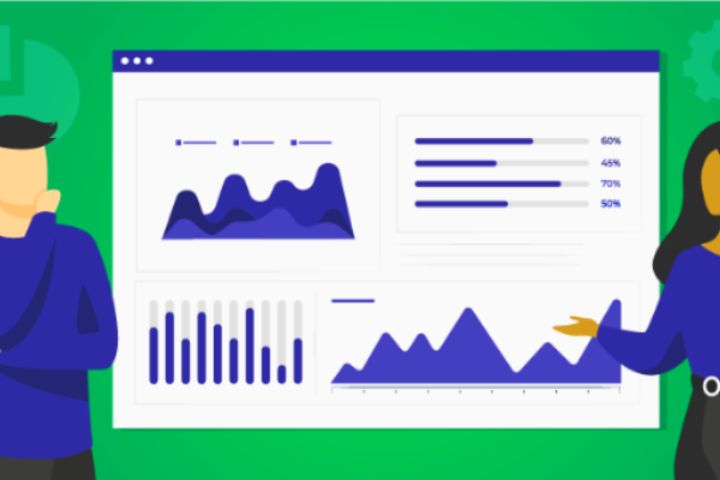 CRM features : The right customer relationship management (CRM) software enables a business to manage customer interactions, provide technical support, and build customer loyalty through trusted systems and processes. It also integrates the organizational processes between the marketing, sales and customer service teams with functionalities and features that can be strategically useful to carry out initiatives of great importance in which different departments collaborate.
These reports are very useful when segmenting customers, tracking revenue, and managing personalized campaigns.
Some of the solutions on the market allow the user to synchronize the information on different devices, which offers the possibility of always having up-to-date information about the client regardless of the access point used. CRM software offers three important advantages for the company:
Easy access to customer data.

Automation to achieve optimized processes.

Actionable feedback that can be applied to company performance and customer behavior.
CRM Features: Main, Usual And Optional
Main CRM features:
What criteria are taken into account to classify a functionality as main? The main characteristics are decisive in the inclusion of a system in the category of CRM.
Contact management

Interaction Tracking

Management of sales opportunities

Email Integration

Document management

Management of budgets and proposals

Channel Management

Workflow automation
Important Notes: As with the contact management functionality, the key is to ensure that the lead management process of your chosen CRM tool flows and progresses in a way that best suits your needs. company and team needs. Ask your sales team members to test this feature on all the software you have shortlisted.
Common CRM features:
What criteria are taken into account to classify a functionality as usual? The usual features are integrated into most CRM systems on the market, but not all. These features are often indicators of the strength of the systems and make a difference from basic plans and other offerings.
The usual functionalities are those that indicate the great diversity that exists between the software offers. Take a look at these five characteristics and decide which of them are essential to achieve the objectives of your company.
The relevance of this specific functionality for each company depends to a large extent on the type of work that is carried out in it. If due to the nature of your products or services, it is often necessary to have several communications before closing a proposal or a contract, this feature can be very useful to centralize the process in the CRM software.
Consult an overview of the entire sales channel, as well as the status and progress made in the different phases of the funnel. If you have a large sales funnel, it is recommended that you give more importance to this feature when looking for CRM software. Having all the contents of the funnel in a bird's eye view helps prevent sales opportunities from getting stuck or being lost.
Create workflows that trigger different actions or send reminders of the activities that need to be carried out next so that the most repetitive tasks are automated.
Optional CRM Features:
What criteria are taken into account to classify a functionality as optional? Optional features are not very common in CRM systems and can make the difference between some software offers and others within the same category or make a certain option the most suitable for a specific niche.
If you consider that any of them is essential for your company or your market niche, adapt the CRM search so that it focuses exclusively on the tools that can offer this functionality.
Reporting or analytics
Generate routine summary reports of sales numbers or rep performance on a daily, weekly, monthly, etc. basis. The reporting and analytics functionality offers the ability to generate reports based on factors such as geographic data, pipeline stages, and even individual sales team members. Such detailed information helps you resolve issues more effectively as they arise, while also allowing for a deeper understanding of the entire sales process.
Predictions
Do you want the ability to use the data you have to generate predictions about upcoming quarters or even new markets? The characteristic of predictions is that they make the most of your data so that you can make more objective and informed decisions about the future of the company.