Basic Art Skills Aspiring Web Designers Must Know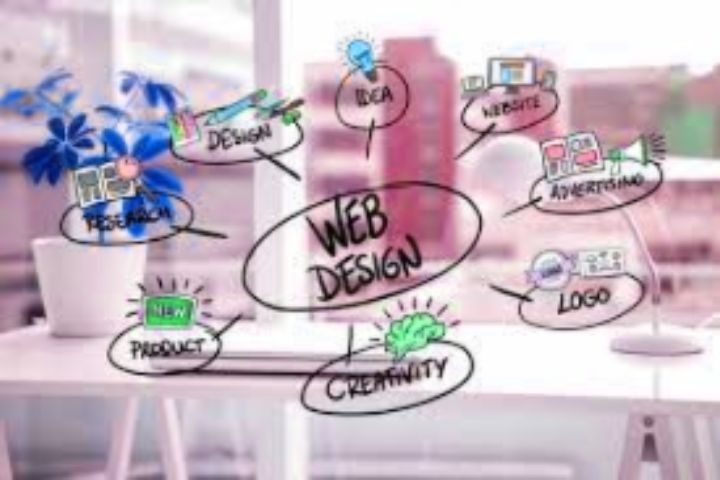 Website design is a rewarding career that many people pursue because it attractively blends artistic and technical skills. And you can be a web designer specializing in coding and design with lucrative contracts in a short time.
All you need to do is learn the right technical and artistic skills through tutorials like how to draw a wolf by BIOWARS, for example. It may sound surprising, but learning to draw anatomically correct shapes may help you understand proportions and techniques useful in web design.
Let's find out more about the beneficial skills a web designer looking for success in the field could familiarize themselves with.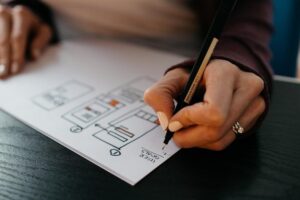 What Are Web Design Skills?
Web design skills include all the particular talents an individual needs to be able to develop websites for clients. Technical and artistic skills are the most important to have in these circumstances. Of course, the right soft skills that optimize your workflow can be helpful.
Web designers are freelance professionals or company/agency employees who work on websites. They can design entire websites for clients, businesses, and government agencies. They can work alone or with teams and clients to accomplish the desired result.
Examples Of Web Designing Skills
As previously mentioned, some skills are essential when working as a web designer. We can separate them into three categories: technical, artistic, and soft skills. Let's discuss each type and how they help you become a great web designer.
Technical Skills
You start your journey in the web designing world with a few technical skills worth having. To develop web pages quickly, you need the following technical abilities.
UX Design
User experience design is essential to your website design job. You must have an idea and develop it with user activity in mind. You must see and go the route a user would when visiting the website you're building. Customer satisfaction is vital for businesses. And user experience becomes more valuable as you develop a business's online "home."
User Interface Design
When developing a website, web designers must also consider how users will interact with it. The user interface includes choosing the right fonts, layouts for pages and action buttons, menus, and other visual elements.
SEO
Search engine optimization grows your website's reach by placing it higher in online searches. Website designers must know a little about keywords, domain credibility, and upload speeds. Of course, they will work with an SEO expert who can conduct an audit to make sure the website has the best chance of ranking well online.
Design Software
A web designer must be able to edit photos and vector-based items such as logos and other visual elements. Of course, they can work with a graphic designer to achieve the same results if needed or preferred.
Programming and Computer Management Systems
Website graphics are essential for attracting users, but users rarely realize how much work goes into them. Web designers need to be familiar with popular coding languages (HTML, CSS, JavaScript) to program systems and turn visual elements into buttons that perform actions.
Moreover, web developers must know the ins and outs of web hosting and computer management systems like WordPress to manage content and functionality. They use coding languages to integrate the content into websites. The software also allows you to make a wireframe (an outline for the web page before making the actual online pages.)
Artistic Skills
Artistry goes hand in hand with technical skills. As a web designer, you must use your artistic abilities to develop a concept for your website's visual layout. That means using a set of specific skills. Let's find out what the most important ones are.
Graphic Design
To be able to enhance a site, any web designer must understand the principles of graphic design. In short, that means knowing how to place and size certain graphics to convince the user to take action. Of course, these graphics should entertain and be pleasing to the eye of any visitor.
Color Theory
Color is an interesting aspect to consider when building something visual. It establishes the mood, sets the atmosphere, and can influence visitors. Certain colors draw out specific emotions you can use to your advantage when someone visits your website.
Web designers match fonts and graphic elements to colors that complement each other. You wouldn't want a business site with colors that clash, would you?
Composition
Before launching a website or an online page, think about how your composition works. Before working on the web design, visualize how the layout should look. That's why web designers should understand how the design elements work together in service of the user experience.
Typography
Visual design isn't just about pictures and graphic elements but also fonts. Often, web designers manipulate fonts and written components to make them fit with the rest of the page. In the end, fonts are part of a brand's visual identity.
That means you create fonts and modify letter size, shape, or color to perfect the overall look of your website project.
Soft Skills
Technical and artistic skills are essential to your work as a web designer. But other types of skills can be of great help when client-hunting or when working on large projects. Here are a few ideas.
Time Management
Creating a website can be a long and strenuous process. And when you're juggling more than one project, it's easy to feel overwhelmed.
You need time management skills to meet those crucial deadlines for every project you take on. Schedules and time management tools like Trello, Asana, or Notion can keep you accountable.
Organization
Some projects are more straightforward than others. Now and then, you are faced with a long and complex project that demands all your attention. Keep track of deadlines and what you're doing to move your tasks along by recording your workflow. That means putting down all the essential steps of your project and splitting them into smaller tasks you can later monitor and tick off once done.
Communication
The design process includes various steps and professionals working together. As a web designer, you'll mostly work with computer developers and content writers. Maybe one or two executives or clients. So you must hone your communication skills to ensure each collaboration ends in a triumph.
Problem-Solving
Throughout the process of designing a website, you are likely to encounter problems, setbacks, and issues. You should be able to find solutions and workarounds as you work, continuing to create content in the process.
Attention to Detail
Website designing takes a lot of time and effort. It also requires your full attention. Pay attention to code, back-end solutions, content, and design.
Check on the technical and creative aspects of your web design project because you're working closely with other people, be they developers or content specialists.
Creative Thinking
Whenever an issue arises, think creatively about how to solve it. You must also use your creativity when laying out the pillars of your website project and when implementing feedback or content ideas from other contributors.
Other Skills Worth Having
You can use your designing skills more effectively with a few certifications under your belt. Increasing your professional expertise is always a good idea when working in creative yet technical industries. Luckily, you can find online courses leading to Adobe, Agile, or Google Mobile certifications useful for your resume.
Integrating Videos and Animations
As you've probably noticed, videos and animations are all the rage right now. They lead to higher engagement because they attract visitors. Find creative ways to implement them in your web page design while still keeping a focus on the message of your webpage.
Focusing on Responsive Design
Websites are accessed from all sorts of devices. In the second quarter of 2022, 58,99% of online traffic came from mobile devices. Work on making your website responsive to screens of all sizes. Make sure your project looks good in various formats to avoid surprises and complaints from your clients.
Investigating Web Servers
Learn a bit about web servers to avoid website crashes and page load failures. It will save you a lot of heartache and help solve back-end issues faster.
Conclusion
We've reached the end of our discussion on essential art and technical skills for web designers. Hopefully, this information will be helpful in your endeavor and help you gain a strong portfolio with many client prospects. Once you nail down marrying creativity with technology, you'll be that much closer to building beautiful websites.