Employee Onboarding During The COVID-19 Pandemic: What Has Changed?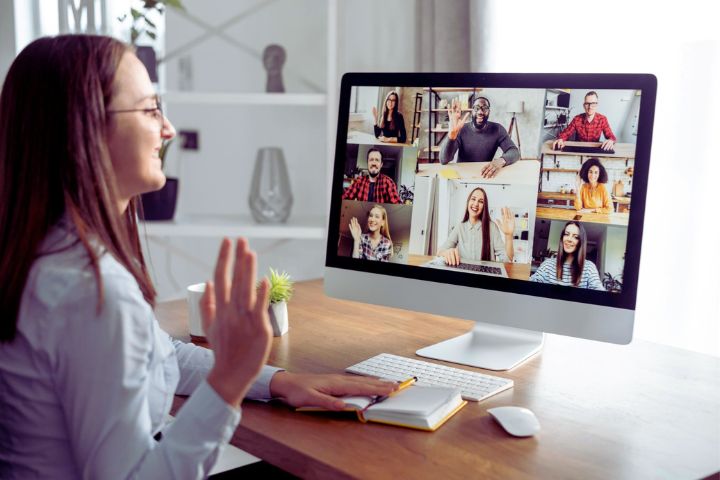 The pandemic caused by COVID-19 has had consequences for most business activities. Not only economies, but also the inner workings of companies are going through unprecedented times and recruitment is no exception. The plan to hire more workers may have been shelved, or, conversely, more staff may be needed than ever. In short, regardless of the type of business, the pandemic has affected hiring processes, supported more than ever in the online world. 
No More Face To Face Interviews 
As a preventive measure against the spread of COVID-19, companies operate remotely more than ever and allow telecommuting for workers who can carry out their tasks from home. Even in the case of hiring, job interviews are now scheduled via video calls, resulting in an operational change in the hiring funnel. More and more organizations are choosing to integrate  applications  through which virtual interviews can be conducted, such as Zoom, Skype, Google Hangouts, or to incorporate an  applicant tracking system , which allows effortless continuation of recruiting operations remotely.  
In relation to these monitoring systems, now more than ever the existence of social networks,  Big Data  and Artificial Intelligence is relevant to collect valuable information about candidates. This is manifested, for example, in virtual forms, ATS software (applicant tracking system) or the implementation of predictive recruitment systems with the help of databases and Artificial Intelligence.  
Fewer Job Offers
Many companies have found themselves in the unpleasant situation of having to lay off employees. The situation of uncertainty pushes economic actors to reduce costs in order to survive a recession process that is already beginning to be felt. Ultimately, companies will be less open to hiring new workforces, eventually limiting the number of available openings. On the candidate side, expect interviews to be more complicated than before, as organizations are keen to find the safest option that's right for them. 
Onboarding Is Done Remotely
In a large part of the companies, the traditional incorporation to the job is not an option for employees who have been hired in the period of confinement or subsequent restrictions. Many organizations are hosting virtual onboarding programs for new hires as a result of this in-person impediment and there are fun ways to welcome new employees virtually. From the learning period to the presentation of the team, everything now happens remotely with the help of  HRM software  or onboarding software that allows the process to be carried out without problems. The current situation of the pandemic has opened avenues for technological innovation in companies around the world. 
People Are More Reluctant To Change Jobs 
Searching for open positions is more difficult than ever, as employees, like companies, are more averse to taking risks. Safety is valued more than ever in this time of uncertainty. However, the general increase in job cuts prevents a dramatic collapse in job demand. However, those who feel that their job is secure will have very little chance of being open to change.  
The Redesign Of The Entire Contracting Process
It is unlikely that the recruitment funnel has not been affected due to the wave of COVID-19. Whether it is the tourism industry, the IT sector or any other, all economic actors have been forced to make changes due to the pandemic. 
Companies have rushed to react and take preventive and control measures. On the other hand, a transition of functions to digital platforms is taking place to continue operating the business efficiently. Therefore, we can say that there have been no drastic changes in the configuration of the recruitment funnel, but definitely in the paths through which each step is executed. Without a doubt, it is time for new technologies, whether to search for candidates, schedule interviews, communicate with them or incorporate selected candidates.