How To Promote A Local Business On The Internet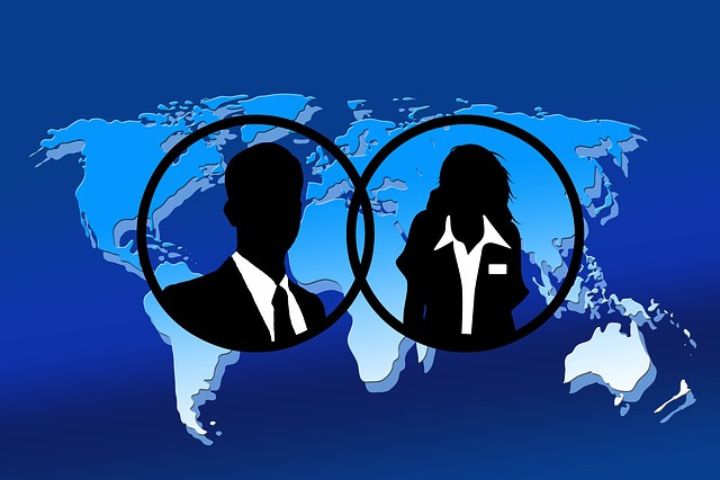 Local Business : According to research, 82% of people browse online before buying regardless of whether the transaction is carried out in a physical or digital business.
Why? Very simple. As consumers, we like to make smart purchasing decisions based on information, reviews, and opinions that reinforce our confidence in the product or service. And where do we get all this data from? From the Internet.
Here's another figure: 93% of all consumers use the Internet to find a local business. 
The conclusion we draw from these statistics is something that digital marketers have been announcing for years: if your business is not on the Internet, it does not exist.
Therefore, if you have a local business, you need to promote your company on the Internet, a task that can be overwhelming, especially if you are a neophyte in everything that concerns Digital Marketing.
But don't worry because we're not going to let you be left behind. To help you we have prepared a complete guide in which you will learn the most effective tactics to promote an online business and get your local company to surpass your competition on the Internet. 
Create Your Website
We will start building your business' online presence from the ground up. And the first thing you need to promote your local business on the Internet is to have a professional website that provides your potential customers with a positive experience with your project.
Nowadays you will find dozens of platforms to create your website (Shopify, WordPress, Wix, Squarespace, Joomla…), but choose carefully. Not all of them offer an optimal result. Remember that there is only one opportunity to make a good first impression. Therefore, your website should be built based on your business goals and the needs of your client.
In addition, it must be intuitive, fast, clear and compatible with all types of devices (tablet, computer, smartphone, smart TV ..). Do not forget that 93.6% of users already access the Internet through their mobile phone.
Open A Blog
Once you have your corporate website up and running, with the basic sections (home, who we are, services and contact) you can consider the option of integrating a business blog. This tool will allow you to activate a key strategy to promote an online business such as content marketing.
It will also help you connect with your audience, position yourself as an expert in your sector and build trust in your brand. And most importantly, the blog will help you gain visibility in search engines like Google through SEO and improve your positioning for local keywords.
Not surprisingly, small businesses that have a blog increase visits to their website by 55% and get 126% more leads.
Dare to share all kinds of content formats on your blog, from videos to infographics, podcasts and, of course, texts. But beware! For the content to generate results you must bet on quality. Create content with the willingness to help your audience solve their questions and concerns and always add value.
Work On Local SEO
If they need a particular service or product within a specific geographic area, the first thing most consumers do to find it is turn to their mobile phone.
As a local company it is vital that you appear when your potential client performs this type of search on Google – the engine that accounts for more than 90% of searches from their device.
These first results are achieved by working on local SEO. And how do I promote my local business on Google? We leave you some useful tips to start giving it cane.
Know The Keywords
Research the keywords that users use to search for your business in search engines by relying on SEO tools and make sure that the content of your website satisfies these queries.
Register Your Local Business In Online Directories
Include your business data in free online directories of local businesses such as Bing Places, Yellow Pages or Yelp. It is about taking advantage of as many sources as possible to bring traffic to your business and, therefore, potential customers.
Make sure your company's NAP (name, address, and phone number) is similar across all directories so search engines see consistency and give credibility to your business.
Promote Your Local Business On Social Media
With more than 37 million active users in Spain, social networks are transcendental for any project (no matter how small) that wants to promote its online business.
Thanks to them you can approach your audience in a more human way, connect with them and create a solid relationship that facilitates their way through the sales funnel. For all these reasons, we recommend that you design your marketing plan for social networks always taking into account who you are targeting.
Now, the dilemma appears when it comes to choosing between the multitude of social platforms that currently exist. The key to answering this question we have given you in the previous paragraph: the social networks that you should use for your business are those in which your ideal client is active.
Imagine that your target audience is women between 55 and 65 years old. What would be the use of creating content for a social network like TikTok if its statistics confirm that 60% of its users do not exceed 34 years old? You would be wasting time and money.
You should focus on analyzing those networks in which your audience is present to start opening profiles only on the interesting platforms to promote your local business online.
For example, if you have a B2B business, LinkedIn can be a great option. On the other hand, if you have a store and your product is very visual, consider being present on networks such as Pinterest or Instagram. And if you know your audience loves video content, YouTube or Instagram reels can help you sell more.
Use these channels to share all kinds of relevant information for your audience around your company from communicating schedules, offers or news to creating educational content to bring your product or service closer to the community. In the same way, we recommend that you access communities and groups in which your target client is present to position yourself in their mind and make yourself known.
And we will not deny it, opening profiles on social networks and keeping them active by interacting with the audience and nurturing them with content gives work. But believe us, the reward is worth it.
To make the management of your social networks more bearable you can resort to different tools that will save you time and allow you to have your publication calendar organized as Hootsuite, Buffer or Metricool. You also have at your disposal applications to edit images and programs to edit free videos that will facilitate the creative part.
Commitment To Digital Advertising
Digital advertising is one of the fastest marketing strategies to promote a local business online. There are different types of advertising on the Internet, but let's focus our attention on two of the most effective: Google Ads and social ads.
But before we discover them, we want you to understand why digital advertising is so profitable for small businesses compared to traditional advertising.
Imagine that you have a wedding planner business and you want to promote it to find new clients. Conventional advertising allows you to put an ad on radio, for example, or in a newspaper. What about this type of advertising? Well, it is not directed, that is, it will reach everyone. It doesn't matter if it's your target market or not.
Instead, through digital advertising you can segment and decide who you want to see your ads. For example, with Facebook Ads you can target users segmented by demographics by selecting those whose relationship is "engaged". This type of profile will have an interest in your company because it is understood that you are preparing your wedding.
Therefore, digital advertising is faster, more flexible, interactive, focused and profitable than traditional advertising, since you only invest the exact money to reach the customer profile that interests you.
Consider Making The Leap To Online Sales
Another option you have at your disposal to promote your local business on the Internet is to make the leap to online sales with your own e-commerce portal. In this way you will be opening a new channel to obtain income that will be added to those you get from your physical premises.
Marketing your products or services online has its advantages and is simpler than you can imagine. Nowadays there are very affordable and easy to use ecommerce platforms without the need to have computer skills or programming.
This is the case of Shopify, which allows you to set up your own online store in minutes in a fast, comfortable and economical way. You can choose between different subscription plans that suit your needs.
Since the investment is not high, you can start trying this strategy by uploading a small catalog of products and, if you see that your audience responds and sales arrive, go adding efforts so that your ecommerce grows.