5 Good Reasons To Have Wireless Tv Headphones At Home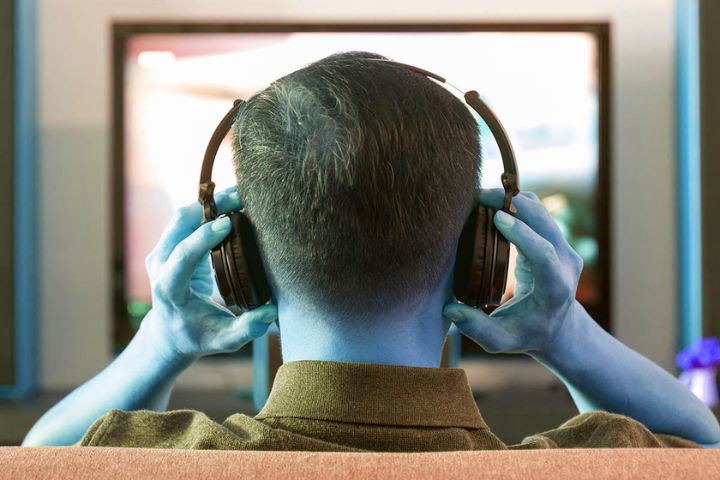 Wireless Tv Headphones : The constantly evolving technology brings us more and more novelties. Today, it is not only with phones that you can use headphones. Major television brands offer this accessory to improve the viewing experience of different content. 
More and more people are adopting them because of the many advantages they present. If you don't yet have one of these wireless headphones at home, here are 5 good reasons to get one.
Headphones Improve Sound Quality
This is the first reason to adopt this accessory for television sets. While watching TV, the noises inside the house or sometimes outside make you miss some sequences of sounds. 
With  wireless headphones , especially those that have the ability to isolate outside noise, there is no risk of being bothered by any noise. In addition to allowing you to hear well, the sound the headphones produce is significantly improved. TONE settings, voice clarification technology and MONO/STEREO switch allow for clearer and more audible dialogue reception. 
As a result, you benefit from a home cinema type rendering. Nothing better than  a wireless TV headset  to enjoy a unique and immersive viewing experience.
A Tv Headset Allows You To Move Without Missing Your Show
When you watch TV, sometimes you can't stop moving for a while. A dish that burns in the kitchen, an urgent need to take a walk around the corner, and we miss important moments. This can hurt, especially if the broadcast program is live. If you have a wireless TV headset, you will be able to move around the house without interrupting the sound in your headset. It is therefore a very practical way to miss almost nothing of your favorite shows. Depending on the  technology of the headphones, you can go 100 m away from your TV set. The sound will follow you everywhere, even if there are walls between the headphone transmitter station and you.
A TV Headset Allows You To Listen In Complete Privacy
This is the first reason to adopt the wireless tv headset when you live with family or when you have neighbors who are too curious. Discretion is sometimes required when viewing its television content. TV headsets promote this. By adopting them, you will be able to fully follow your broadcast, without disturbing someone who works or sleeps in the same room.  
In the same way, the wireless tv headset protects you from any noise pollution from your loved ones, children's amusements for example. Note that if several of you like the same program, it is quite possible to each use a headset. Some wireless TV headphones offer this possibility.
Headphones Can Correct Hearing Loss
As indicated above, the wireless tv headphones can  improve the quality of the sound emitted. Some models, especially those in the shape of a stethoscope, are even designed especially for people with hearing problems. For example, if you have a unilateral hearing loss, a wireless TV headset can correct this thanks to sound balance technology. 
Each ear receives the necessary sound because of independent volume adjustment for each ear. So you listen with more comfort. Finally, the Personal Sound Amplifier mode allows the hearing impaired to hear ambient sounds, and therefore everything that is said around them.
The Wireless Tv Headset Is Less Bulky
You must certainly know it, wireless tv headphones  are not the only categories of headphones that exist to follow television. Older models exist, including wired TV headphones. As the name suggests, these have a wire, an umbilical cord that connects them to the audio source. These are models that can therefore be bulky, which is the complete opposite of wireless TV headphones, which are much more modern. So having a wireless TV headset at home means adopting an ultra-modern device, at the cutting edge of technology.
Also Read : Processors