Information Security Problems In The Home Office: Tips For You To Be An Expert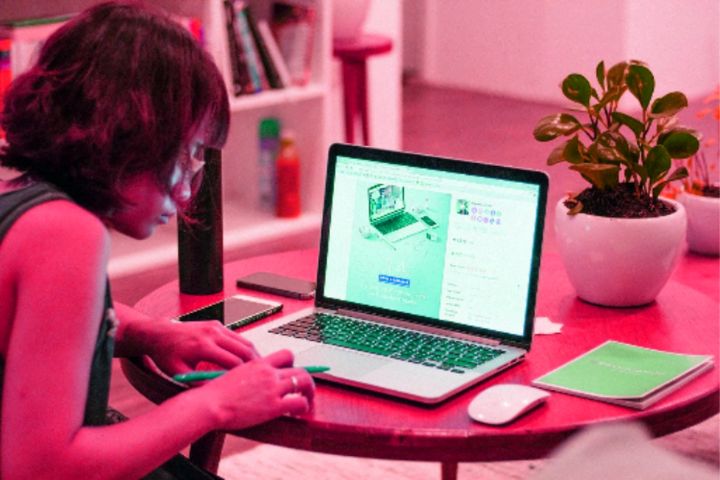 Information Security Problems In The Home Office: Moving to offer the home office modality to its collaborators as a conscious way to try to reduce the power of the new coronavirus pandemic.  
However, you have to be very careful at this time, especially if the home office is new to your company.  
Although it seems like a simple practice, there are some risks, especially information security in the home office, that cannot be ignored. 
They take advantage of this new situation to more easily access secret information or disable the computer systems of organizations and subsequently demand payment. 
This makes your role as a cybersecurity enforcer even more important.
You can help put an end to these cyberattacks by following some home office information security tips: 
Protect your home network and communicate over secure connections.

Wi-Fi symbol image with a padlock on top.  Tips to avoid suffering from a lack of information security in telecommuting.

Since you will be using your private network at home, you will need to protect it properly, with strong WLAN encryption , a unique and complex password, and regular updates.  

Always work through a secure connection established by VPN , especially if you also exchange sensitive information or access the intranet. 

Work at home, at work, and on personal devices all use the same network.  

Data traffic goes through the same router that is connected to many other devices, including various smart devices that, in the worst case, may not have any up-to-date protection. 
All of them are potential gateways for hackers, so it is recommended to allow all your devices, whether business or personal, to update automatically. 
Passwords? One That Is Extra Strong, Please!
Man in suit entering the password on the panel.  Tips to avoid suffering from a lack of information security in the Ministry of the Interior.
Have you ever thought if, due to an oversight, you become the weakest link, technologically speaking, of your company?  
And what is worse, have you ever thought that by a foolish security oversight you could cause a huge loss to the company? 
The use of strong passwords, including multi-factor authentication mechanisms, guarantees an additional layer of security and makes it difficult for hackers to access the accounts used. 
Also, by all means, avoid leaving passwords saved on your computer or browser.  
Strong passwords can be harder to memorize, but one solution to this is password safes that can make your life easier during the home office and can continue as a security habit after you're done working from home. 
Follow Your Organization's Information Security Policies To The Letter
Security policy illustration: Tips to avoid suffering from a lack of information security in telecommuting.
Your company probably has clear policies for accessing the company network outside of the office.  
These guidelines and rules should always be followed, but are especially important when working remotely. 
Report any suspicious behavior to IT immediately and follow basic "e-hygiene" rules, such as up-to-date operating systems, antivirus/malware, and regular scans."
Beware Of Smart Devices
Turn off voice-controlled smart devices near your home workspace and cover your webcam when not in use. 
Voice assistants like Alexa, Siri, Cortana listen to what is being said in the environment and transmit it to the provider.  
The possibility of these recordings falling into the wrong hands, however small, cannot be ruled out.  
So these devices don't have to be in rooms where important matters are being discussed, or at least they should be turned off.  
And make sure to cover your PC webcam when not in use and be careful what you share through the video feature.
Cloud Solutions Can Be Crucial In This Process
They allow the company's data to be stored on online servers, available 24 hours a day. 
In this way, in addition to guaranteeing the automatic backup of the data, you will be able to access the data you want and when you want. 
Even if you are not connected to the company computer, using only your username and password. 
The measure facilitates not only remote access to information directly from the home office, but also guarantees high efficiency and protection in an infrastructure prepared in physical and logical security to carry out this process. 
In addition, cloud solutions have cybersecurity measures and 24-hour technical support in case of unforeseen events. 
Milldesk is a good example. It is a complete Help Desk and Service Desk platform that helps improve customer service and integrate business processes.  
Take advantage, right now, to make a free trial.
How A Help Desk System Can Motivate The Support Team
Disconnect when you stop using your devices and store them safely. 
Photo of connected laptop on the table.
Even if you're only taking a short break, lock the screen of your computer and mobile devices just like you would at work so they're not accessible while you're away.  
And, of course, you also have to protect your devices from unauthorized use or even theft when they're in your home.