Marketing Ideas For Real Estate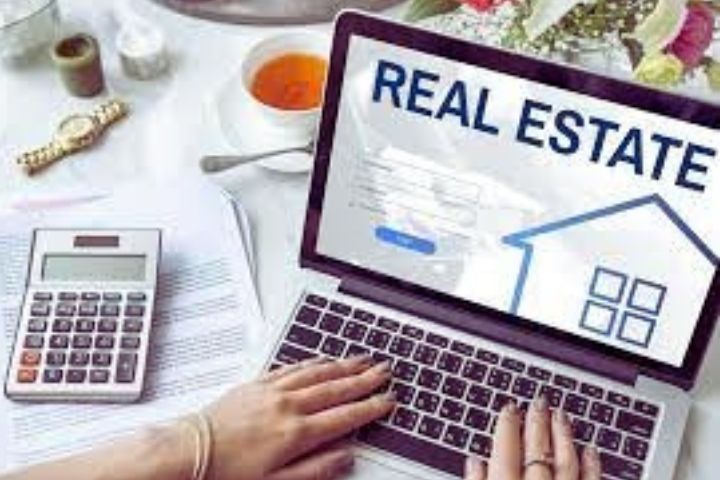 Real estate agencies have returned to the streets. In the last five years, the sector has grown by 70%, a phenomenon that has been driven by the economic recovery, the return of bank credit, and the reactivation of the works that had been pending. This also means that there is more competition and that if you want to stand out from your competitors, you need to implement different real estate marketing techniques.
5 Online Marketing Ideas To Boost Your Real Estate
Apply local SEO techniques. Real estate agencies, even the largest ones, carry out work at the territory level, so they need to apply a local SEO strategy that allows them to stand out in search results for the area where they operate. Complete your Google My Business profile 100% and make sure you enter the correct name of your real estate agency, its address, and contact details. Use an attractive and professional profile photo that encourages users to click. And don't forget to include the city where you operate in the keywords you use to improve your positioning in local results.
It is unlikely that someone will buy a house that they have only seen once on your website, so it is important that you re-impact that visitor. Creating ads tailored to users who have visited the real estate website, and those you post on Google or Facebook is a very profitable marketing strategy for real estate. Reports indicate that 30% of consumers react well to retargeting, the CTR of these ads is 10 times higher than that of conventional ads, and the chances of conversion increase by 70%.
Stream a live video to showcase the property. 
Users are increasingly consuming live video, spending 3.5 minutes on mobile compared to 2.8 minutes on traditional video, as this report indicates. A live video through Facebook, Instagram, and/or YouTube conveys the sensation of immediacy, novelty, and exclusivity, values ​​that play in favor of real estate sales. It also gives you the ability to interact with your audience and answer their questions live.
Start a campaign with influencers. 
Influencers create a strong emotional bond with their followers, such that their posts generate 3 times more visits, twice as many shares, and 12 times more comments than those of traditional celebrities, according to the Digital Marketing Institute. Incorporating them into your real estate marketing strategy will help you ensure that your target can see themselves in the property and make it their home so that they are encouraged to buy.
Create an attractive lead magnet to capture leads. 
Find out what your audience is interested in and create an irresistible lead magnet to help you capture leads. It should be content that adds real value, for example, a report that helps investors get an idea of ​​the local real estate market or a guide to help people find the perfect property for them.
5 Offline Marketing Ideas For Real Estate
A good real estate marketing strategy is to provide free seminars for homebuyers where you explain the basics of home ownership and mortgages. Remember that marketing is all about the value you bring, so investing a little time and energy in these types of activities will help you build strong relationships that will come to you when they're ready to buy a home.
With an open day, you will be able to increase the number of visits to the property in a short period of time. That day, people can visit the house without an appointment, which tends to attract more interested parties and, as competition for the house increases, the chances of selling it quickly also increase. You can promote this event through local press and radio or social media.
As a real estate agent, you not only need to attract clients who want to buy or rent, but you also need sellers to trust you with their property. A marketing strategy for real estate consists of taking advantage of the key dates of the year to send advertising cards to homeowners located in the area that interests you. Don't just build brand awareness, include interesting details like statistics on properties that have recently sold in the area.
Write in the local press.

 
Chances are there are local magazines or newspapers in your town that are happy to host a professional section on the area real estate market. It is not about writing a commercial text but about providing interesting data that helps to better understand the local market. With the press advertising used to improve marketing for real estate, you will gain credibility and brand recognition.
When choosing a real estate agency, many people continue to be guided by the recommendations of friends and acquaintances. Providing memorable service to your customers is a way to make a lasting impression that will increase the likelihood that they will recommend you. Something as simple as a welcome pack that includes dinner at a local restaurant or tickets to the theater or a spa is a detail that will allow you to make a difference.