Marketing Ideas To Make Your Business More Sustainable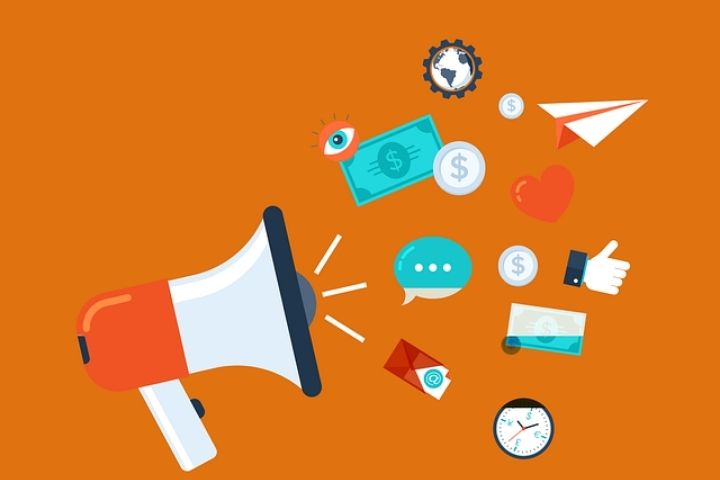 When we think of green marketing ideas, we can imagine a company that manufactures or sells organic products, but the truth is that green marketing is much more than that. In short, it not only has to do with the type of product or service but with the communication that any company can implement to join this act of social responsibility.
The care of the environment is a value that the new generations are taking into account for the purchase decision. In fact, a survey conducted by the CGS revealed that one of the most conscious groups of buyers is Generation Z, as 68% made an ecological purchase.
So, to make your business more sustainable, we share green marketing ideas that you can apply in your communication strategy.
Create A Green Marketing Campaign To Promote Your Product
Whether your company is dedicated to selling organic products or you simply want to add one to your catalog, you should know that you have a great tool to improve the image of your company. That's because you'll be showing that you care about the environment, beyond just selling.
But it is not enough to have this product in your hands, the important thing here is to communicate in the best way your properties and convince your potential customers that the acquisition of this really helps to make a difference.
So how do I communicate the sale of this product?
Make An Expectation Campaign To Capture The Attention Of The Public
Expectation campaigns consist of using one or more powerful advertising piezas to get the attention of the public. Generally, these usually show a problem for a few days, but without revealing the main objective.
In this way, when brands present their product or campaign, the message is even more powerful and gives enough visibility to the brand. To be more specific we will look at the example of Uber, who launched an awareness campaign about the inappropriate use of mobile phones while people drive their car.
But before that, Uber launched an expectation campaign that gave a lot to talk about. It was a Brazilian goalkeeper, who checked his mobile during an important football match. This action caused a lot of controversy among fans, being a topic of tendencia in social networks and newscasts.
Uber not only concealed its brand, but also concealed the purpose of the message. But what made this campaign so powerful was the way they presented a real problem. Uber let thousands of people be outraged by the action, then launched its message and closed with the presence of the brand.
So, to communicate your new product, you can create a campaign with an action or impactful data about the environment. The idea is to create a strong feeling in people, and then present itself as a solution.
Launch A Launch Campaign And Present A Solution
The best thing about a launch campaign is that you have already generated noise or conversation with your expectation. In this way, it remains only to present your product with a clear and concise message. Remember that you must communicate the benefit of your product and show it as a solution.
In this example you can see how Uber shows its profit in an emotional way. The message focuses on the well-being of the user and those around him, but without exceeding the line of the commercial. Uber offers safety, well-being, peace of mind and leaves the car or service itself on a secondary plane.
Provides Relevant Information For The Consumer
A study published by the Global Web Index revealed that less than half of eco-conscious consumers are engaged in researching shoes, bags and clothing before buying them. It means that if you are thinking of implementing an eco-friendly product in your marketing strategy for clothing stores, it is important that you highlight its qualities and provide information to your audience about why.
For example, if you have included garments made with recycled material, you should communicate where it comes from, what its creation process is, what materials it is made of or why its use contributes to the environment.
And although we are not talking specifically about the fashion industry, there are products that are really valued for carrying a process, material or ingredient that does not affect the ecosystem.
An example of this are Oreo cookies, which in addition to being very popular for their flavor, are quite appreciated by vegans. This is because these cookies do not use ingredients of animal origin and many consider them as a vegan dessert. It should be noted that this quality would not have been massified if PETA (People for the Ethical Treatment of Animals) had not published the information.
That is why it is necessary that you try to inform your customers of all these relevant aspects through content marketing.
Convey Valuable Information Through Images
According to a report by Social Media Examiner, 32% of marketers say that visual images are the most important form of content for their businesses. And it makes a lot of sense, because it is an entertaining way to convey the important data of your brand or product.
As eco-conscious consumers often research products to find out which ones are not harmful to the environment, it can be very convenient for you to be the one to provide that information yourself. They will surely thank you.
An example of this is the product that Verditia has published on its Instagram. As you can see in the following image, this company shows the roll of toilet paper, but in the description it does not only mention that it is ecological. He also mentions its production process and how it avoids chemicals that pollute the environment, just because of the color. 
Make Explainer Videos To Provide A Better Service
Adweek mentions that videos account for only 3% of Facebook Page posts. However, they are the format with the highest participation. It means that if you implement them in your content, you will have a better response. But you'll also be able to extend information you can't communicate in an image.
If your organic product differs from others by implementing a different mode of use, it is important that you provide this information to your consumers. If we look at the example of Ecofiltro, a company that is dedicated to manufacturing clay containers to filter water, we will realize that, unlike bottled water, the product involves a process for its consumption.
That is, it is not about drinking water and already, the consumer must install the unit and make sure to give it good maintenance. In addition, the lifetime of the filter must be taken to change it from time to time.
If your product does not have an installation or maintenance process, you can create explanatory videos of the process of creating these products. This way you'll be backing up why your product is better than another.
Since you've created valuable content for your social media, you can now get the most out of it by placing these pieces on your website. If you do not have one, do not worry, there is an option where you can generate a free website from scratch and in just 15 minutes.