Marketing Strategy: 5 Simple Principles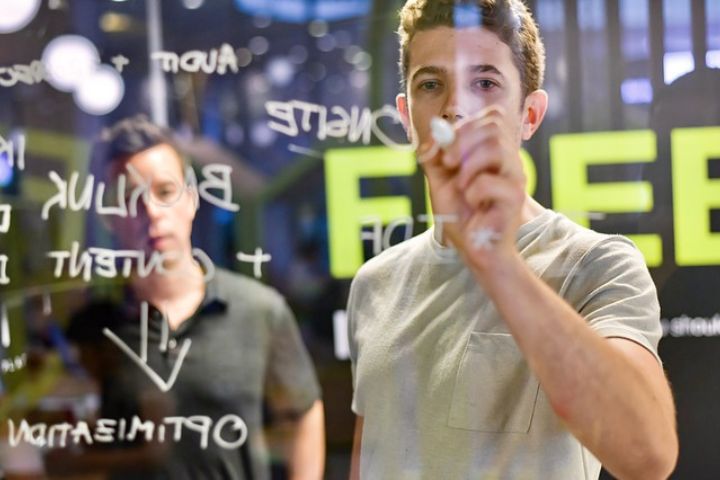 Marketing Strategy : How to market after the lockdown? What are the precursors to an effective marketing strategy? While entering a market can be complex, it's important to understand what the marketing approach is based on. 
The restrictions, due to the lockdown of recent weeks, have put your business and your entrepreneurial motivation to the test. Depending on your sector of activity and your geographical area, the quarantine period announces its imminent end and the return to an activity, if not normal, at least partial. The way to approach the relaunch of your post-confinement marketing is therefore highly strategic.
Many companies have taken advantage of this pandemic to review their objectives, in view of the new challenges of their market. They have also adapted their different strategies to increase efficiency.
Thus, it is essential for your business to be able to anticipate your future approach, in order to take advantage of the opportunities of your sector and guarantee the viability of your structure.
To help you, here are some simple but always useful principles to keep in mind, to make your marketing a real ally!
How To Pursue Your Post-Lockdown Marketing Strategy?
Some basics of marketing are ignored by most entrepreneurs, often due to ignorance of these fundamental principles.
The business world has a reality that is inseparable from its survival: adaptation. Whether it is managed internally or externally, the agility of your business lies in its ability to anticipate and/or react in a relevant and effective way. The sales and marketing approach is one of the main components.
Let's see how to make it efficient in 5 points.
Principle 1: Keep in touch
There will never be a better time to interact with your audience than now.
Put your news online, share your projects, involve your audience by making them ambassadors. Building a community, around your brand/business, is a great way to keep an eye on trends in your niche.
On your social networks or with your customer service, make sure to give a quick and adapted response to each customer.
Principle 2: Focus on your product or service offering
In your marketing approach your objective must be clearly defined upstream:
What do you expect from your prospects/customers?

What action(s) do you encourage them to perform and for what purpose?
Your marketing is aimed directly at your audience. Be precise, concise and clear in your message as well as in your brand identity (consistency of values, packaging).
Make your marketing communication irresistible to highlight the added value of what you have to offer.
Principle 3: Give clear direction to your audience
If freedom is a fundamental notion of our societies, it is not difficult to realize that sociologically the human being is conditionable, and conditioned from an early age to "obey". Even if we sometimes find it difficult to accept this fact, it is still true.
Be careful, however, that the instructions given, to guide your prospect to the sale, are clear and consistent. Otherwise, the disorder could harm your marketing approach.
Principle 4: Track and measure your post-lockdown marketing
Just like in every step of your business, you expect results that match your goals.
Tracking your marketing strategy and measuring its reach is essential for your business. It is useful for you to:
identify good practices

define the areas for improvement to be considered.
Discover what a business action plan is: An action plan to increase revenue
Principle 5: Consider results
An important concept in marketing is that of customer satisfaction. You can have the best communication there is, if the results are not there it is because something does not work.
Take the time to analyze the situation and understand where the problem lies:
Is your message addressed to the right audience?

Are your communication media the most suitable?

Does your product/service meet the expectations of the target market?
Also Read : Digitalization