Everything You Need To Know About Marketplaces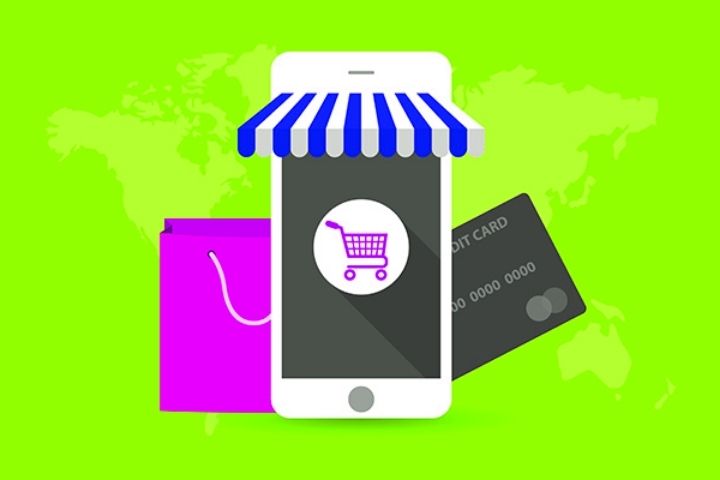 The relevance of this market today is indisputable; It brings us sales parallel to traditional channels, and in addition to online sales in our own ecommerce, we can also diversify by selling on marketplaces.
At first glance, it already seems like a great business opportunity. Being able to be present with our products on large platforms such as Amazon, Ebay or Aliexpress is a reality that practically any company that wants to sell its products here can have access to.
What are the main advantages of being in a marketplace? 7 out of 10 Internet purchases are made through these platforms. And it is not only important from the point of view of direct sales, but today we can say that marketplaces have become the new "Google" to search for products. In other words, 9 out of 10 online shoppers search for information on the Internet before making a purchase, and most of them do so through a Marketplace.
If we want to be visible on the Internet, being in a marketplace, especially if we talk about the largest ones like Amazon or Ebay, will help us to be found more easily. And what's more, the user who performs these searches has a clear purchase intention, which increases our chances of conversion.
This being the case, the starting scenario seems clear: Marketplaces are a very important distribution channel to take into account in our commercial strategy.
Why Should You Be In A Marketplace?
You can multiply the visibility of your products . Above all, if you choose to be in the main marketplaces like Amazon, you will be able to reach a large number of potential customers. In addition, you will have the advantage of having an " umbrella brand " that promotes and supports you. Platforms like Amazon or Ebay transmit security and confidence to the consumer.

A differential advantage is also being able to show your products to people interested in buying them. If you use these channels, you are targeting users who have a high chance of making a purchase, so our chances of conversion are increased if we do things right.

They are a fantastic channel to get started in the internationalization of our product, as we can easily start selling in other countries at reasonable costs.

If you don't have ecommerce, but you want to start selling online , the great advantage of marketplaces is that you don't need to have your own online store. So, if you want to sell through the Internet and test how your product works, being in marketplaces can be a great way to start.

You can count on the logistical facilities offered by these platforms.

You also have at your disposal integrated marketing tools , such as running paid campaigns.
On the other hand, what are the main drawbacks that we will have to face?
Disadvantages Of Being In Marketplaces
Sales fees and commissions . They are a factor to take into account when making your calculations of sales prices and the margin you expect to obtain.

The competition . On these platforms it is more difficult to stand out from similar competitors. If we focus on the case of Amazon, there are thousands of sellers, so competition is high for many product categories. We will have to guide our strategy so that Amazon shows us above other competitors.

We also have to talk about price wars . Other sellers can easily sell the same product as you but at a lower price, so you will have to be careful.

Another reality to highlight is that the client is from the Marketplace and not yours. So you will not be able to contact him to send him offers or direct links to your own online store.
These are important issues that we must take into account when making the final decision to launch into marketplaces.
There are different types of platforms, if we take into account various criteria. On the one hand, we have the B2B and B2C marketplaces , depending on whether they are aimed at companies or end consumers. If we take into account the products that are marketed, we can differentiate between generalists (Amazon, Ebay, Aliexpress) or verticals (Zalando, Runnics, Mascoteros.).
What Are The Marketplace Selection Criteria That Will Help Us Make The Best Decision?
Typology (if it is generalist or sectoral, for example, and also what type of consumer it is aimed at).

Markets in which we can sell.

Marketplace experience . It is interesting to know references, visits, volume of operations carried out, etc.

Services offered by the marketplace. We must consider the following aspects:
The logistics services offered

customer services

How returns are handled

What support is given to the seller

What requirements are required of sellers and what types of sellers are there

What integration needs exist

The possibility of obtaining data and reports to analyze results
All this information would be essential when weighing up which are the ideal platforms for our business.
How Can We Create An Effective Strategy And Accelerate Results In Marketplaces?
As you may have already guessed, being in a marketplace does not guarantee traffic or sales, so as in other aspects of business, the important thing is in the strategy . It is convenient to have the appropriate advice and to define our roadmap very well. These tips will help you get better results on these platforms:
Choose your channels very well . It is preferable to be in less but to have them controlled, and to do a good job of monitoring and optimization.

Let yourself be advised by specialists and rely on

technology

to streamline processes.

It is essential to work very well on the product sheets : title, descriptions, images… Enrich the sheet as much as possible because that way you will gain visibility and increase the chances that they will buy from you.

Evaluate marketplaces as an interesting option for internationalization . It can be a good way to sell abroad, optimizing costs.

Don't expect the traffic to come by itself. Your sale on marketplaces has to be driven by a solid digital marketing strategy, marketing campaigns and actions that will make users find you.

It is also essential to pay attention to comments and reviews . Building a positive reputation with buyers is vital because it's been shown that buyers pay a lot of attention to valuations when making their decision.
In short, we can say that there is no more secret than doing things well: providing good service, perfect customer service and always delivering on what is promised. It's the best way to get satisfied customers and 5-star reviews.
Where Do I Begin?
If you are evaluating the Marketplace sales channel, or you are already in these channels but you need to improve and optimize your results, with specialized help you will be able to:
Create a digital marketing strategy that boosts your online sales.

Manage your strategy in marketplaces.

Work on the operational part of these sales channels (catalogue management, international sales, optimization of product sheets, etc).

Implement pay per click campaigns on Amazon and other digital environments that boost your sales.