Shopping Apps You Can Use This Year for Christmas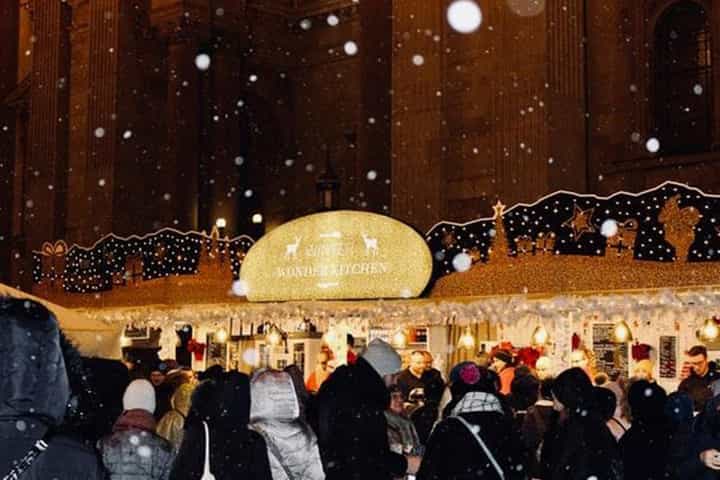 Christmas is around a month away and you should start saving to buy your loved ones some amazing Christmas gifts. You can do so by keeping an eye on the latest promotions and discounts offered by your favorite brands and services. Keeping in view the never-ending shopping spree that is about to happen in the coming week, you should also start organizing your shopping list so that you keep a track of everything that you need to buy and not miss out on anything.
To get this done, certain apps can help you stay organized, stay alert about all the offers and promotions on your favorite brands and products, keep a track of your expenses and do a lot more. Also, some apps can get you ideas about gifts, organize guest lists, keep a track of your expenses and make your entire shopping experience streamlined. Let's have a look at the apps that can make your Christmas memorable this year:
The Christmas List
This is an easy way to organize your lists and groups where you can include your friends, family and people you work with directly using your address book. Also, you can review your shopping budget and the money you have spent across all groups. See the status of people in your list as groups listed by the current status of the gift and add new ones with a quick note. If your device supports the voice function you can do the same using your voice. One of the best functions of the app is that it allows you to share your Christmas list using email, text and even use AirDrop. Other functions of the app include photo sharing, password protects your list if you are planning a surprise and many other incredible functions. You can call your friends for dinner and start opening presents while enjoying your favorite shows on the Spectrum channel list by Spectrum cable TV
AppStore Rating: 4.8
Gilt – Shop Designer Sales
The app has the largest range of items by top designers that can provide you with a unique experience just by a touch of your fingertips. You can start shopping your favorite products on the go and get the best deals on women, men, kids and home and cover every aspect of your life. Also, get in touch with deals and the best experiences that are available in your area. You can shop for designer brands including Valentino, Stuart Weitzman and many others. There is always something new every day that lasts longer and is organized according to category, trends and style. You can set real-time reminders when Sales are on so that you do not miss out on the amazing deals going on around you and your city.
AppStore Rating: 4.8
eBay Shopping: Buy, Sell, Save
If you want some rare item or something that is discontinued by a specific brand, then the app is one of the best apps for you. You can explore offers on your favorite brand and save a lot of money while shopping online. The app offers a simple, manageable and fast listing process. You can access your savings and daily deals easily daily and earn cash on new items or on pre-owned items. It doesn't matter what you are selling or buying, if you are looking for easy browsing then the app is for you.
AppStore Rating: 4.8
Target
Target is an amazing app by the popular Target store when you can get access to hundreds of offers and deals, support your community and buy gifts for your loved ones. You can use the wallet which is one of the fastest, easiest ways to pay and save items using a single scan, easily pay with your credit or debit RedCard and earnings. The app makes it easy to shop anywhere regardless of where you are and allows you to search entire selections and get flexible while you order different products. Also, the buying process is very secure and select the pick-up point at the local store and get it delivered to your home.
AppStore Rating: 4.9
Final Words
These apps offer amazing ways for people to prepare for Christmas and move forward with their Christmas shopping in a systematic way. Also, you can make your shopping budget more manageable by using different discount alerts and getting your shopping budget managed automatically by the apps. So get these apps today and start exploring new ways of saving money and get the best products from your favorite brands.
Also Read: What Is The Difference Between Google Meet And Google Duo? Which Is Better?