Top List Of Tools For Teleworking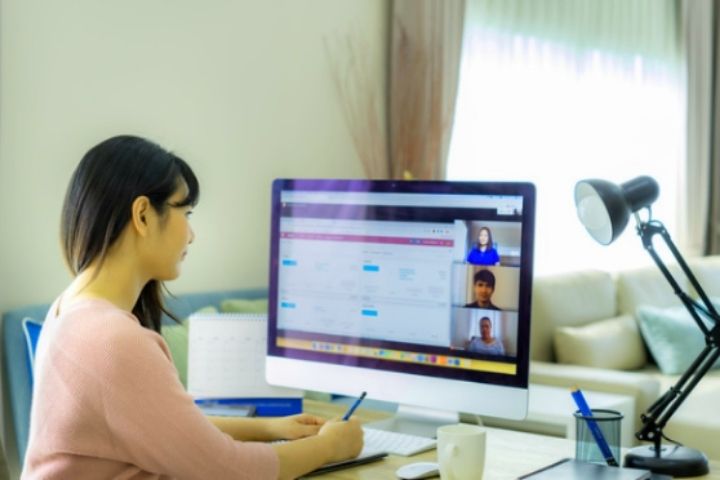 At this time,  teleworking will greatly facilitate the continuity of many companies, and it may even change the face-to-face concept of some of them, which is why it implies a change in the concept of work.
It is clear that we start from the basis that our team is not physically in the same place and you will not be able to ask your colleagues for things face to face, but when you telework you have to reinvent yourself and it forces you to plan and prepare better the content of each virtual meeting is in the form of a call, conference call, etc.
The Tools That Help You In Teleworking
Take a look at these tools that help you in teleworking and try to use the most appropriate for your company, you will see how they make your work much easier and achieve better results with your team.
For Video Conferencing
Zoom . For business video conferencing, you can send messages in real time and exchange content, allow up to 1,000 video participants and 10,000 viewers.
Loom  allows you to easily record and share your computer screen and webcam. You can also choose whether to share only the browser, the entire desktop or only the webcam, and if you choose to share the entire desktop, you also choose which applications to share. It is very suitable to explain to your team what you want with practical examples.

 

Google Hangouts

is a tool to interact with your team through text messages, voice calls and video calls in which you can talk face to face with up to 10 people at the same time.

Whereby

  designed to improve web or mobile collaboration between remote or distributed teams. This web-based platform allows users to create rooms and invite members to their video chats through a personalized link (up to 4 members in the free version and 12 in the pro version).

Slack

  tool that is organized by channels. You can use a different channel for each project and for each channel you can share messages, tools and files that the people involved will receive. You can add members to each channel up to a maximum of 1,000 people.

WhatsApp

is  sure you know it well, it can include up to 256 members in the same chat.

Teams , Microsoft Teams is a digital hub that brings together conversations, content, and apps in one place where you can add up to 5,000 members and up to 200 channels per team.

Skype

  is a platform that will allow you to communicate through text chats, voice and even HD videos with your team wherever they are.

Facebook Messenger

  allows you to make group video calls having a Facebook account. With a limit of up to 50 participants, only 6 of them can be active broadcasting while the rest can communicate by voice.

Adobe Connect

 enables a live online conference between multiple users
To Organize The Team And Manage Projects
Discord

is a social platform that allows you to create chat groups to work with. It is widely used by gamers but its multiple functionalities such as text chat, voice chat and videoconferencing are useful for all types of teams.

Trello,  this application based on a card system, is used to manage tasks allowing to organize group work in a collaborative way through virtual boards made up of task lists.
Basecamp offers a dashboard where you can see all your projects, with a calendar, actions to be taken, messaging, task assignments, time management, files shared between group members, etc.
Monday gives you the ability to automate your tasks and workflows so you can focus on what really matters, you can view your projects in Timelines, Maps and more, so you always see the big picture.
Asana

,  this collaborative tool has the particularity that it has a tag system to filter tasks.
These are some of the top lists of tools for Teleworking.