Top 5 Major Advantages Of Custom Aviation Software Solutions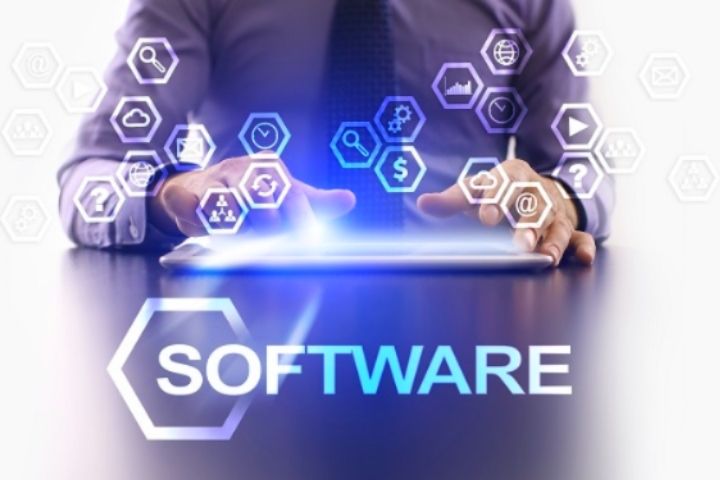 We live in a world where digital transformation is changing every single aspect of our lives including business models, methods of production and distribution. But the most important of all is the way firms compete. The digital transformation offers a significant potential to stimulate competition and yield substantial benefits to consumers. Aviation is one of the most advanced sectors in this regard, and one way to transform it is to integrate custom software solutions.
Working in Dreamix– a bespoke software development company, I know that custom software solutions are among the most valuable assets any aviation company can rely on. There are hundreds of off-the-shelf solutions that might seem quite practical at first. However, it is not like a software piece that works the way your business works. When you buy the ready-made software product, you can only customize it to an extent and nothing more. It may do most of the tasks you need, but there are often some essential aspects that it lacks. Probably the biggest benefit of creating a custom software solution is that it can be the perfect fit – nothing more and nothing less.
Keeping that in mind, let's find out the top 5 major advantages of custom aviation software solutions are:
1.  Improved Data Accuracy
One of the best advantages of bespoke software in aviation is data accuracy. People often make unintentional mistakes that can cost a fortune. Sometimes we are busy and we get tired or overwhelmed from our day to day tasks, so the more automated process the better results and of course the more accurate data. Although such a feature is only as good as the data entered into it, it can do checks to make sure that what you have entered is a value or option that makes sense for that particular need.
Manually entering all kinds of data either into a spreadsheet or on a printed form can have huge impacts on accuracy and in the aviation industry, one tiny mistake can have large consequences. Especially in cases when employees keep track of important data manually, illegible handwritten forms and misinterpretation of scrawled comments can cause hundreds of errors and miscommunication, which we all wish to avoid.
2.   Aviation AI
Artificial Intelligence (AI) continues to expand everywhere, so companies are seeing significant changes in their field, e.g. AI-powered virtual assistants. AI virtual assistants as part of a custom software solution are widely used by airline companies to improve their customer service. To be more specific, AI-based virtual assistants help airline companies improve the productivity of their own pilots by reducing all repetitive tasks like reading wind forecasts, changing channels and providing data on requests, among others.
Most of the tasks can be handled by AI, letting the pilots give attention to their core tasks. It is also important to mention that virtual assistants are helping passengers book and plan better for their trips. It can simply automate tasks associated with travel. AI is already being used at airports and by airlines all around the world for a number of things.
3.  Aircraft Monitoring
Another major advantage of custom aviation software is aircraft monitoring because companies are making changes on the back-end code to monitor the overall condition of their airplanes and engine health monitoring (EHM). Such a solution using predictive maintenance is required even before a part is broken or damaged, allowing for a quick repair and minimized time on the ground, saving money and other resources. This so-called "health monitoring" of airplanes allows quicker and more accurate data analysis, leading to preventive actions that improve airlines' processes. When combined with AI, it can be a powerful tool for huge savings and flawless working daily operations.
Aircraft AI monitoring using natural language processes can scan thousands of maintenance data to predict various types of faults and even offer custom recommendations. Not only does this save a lot of money for the airline providers but also keeps real-time data to project repairs and keeps passengers safer during their travels. Any issues with the planes can be caught ahead of the flight and taken care of before a plane hits the runway which is of extreme importance. And last but not least, no more sitting on the runway for long periods of time when they need to refuel or fix a part of the aircraft. This is good news for all because companies are decreasing the amount of delays passengers face due to malfunctioning.
4.  Aviation Inventory Management
Every aviation manufacturer and supplier understands the massive size and all the complexity of the industry. Understanding one's business environment is one thing but knowing how to optimize and improve its inventory management, strengthen a supply chain and prepare for unpredictable risks can take a lot of time and effort. Using custom aviation software as a digital aviation inventory management system can:
Control and unlimited amount of all kinds of materials and products
Track and trace your inventory in real-time
Search through inventory at any possible time
Set alerts for low-stock and re-order suggestions to keep with the workflow
Automate purchasing orders
Assign one or more alternative products IDs, including vendor parts numbers, industry codes, manufacturers code, etc.
One of the best alternatives for many aviation companies and suppliers is using a single system to control one or more physical and/or virtual storage locations. It is like this because a single system can be great or concentrating control, while the other features of the aviation software are dealing with reducing human errors.
5.  VR Training
An increasing number of airline companies are using virtual reality for training their cabin crew, ground staff, airport terminal staff, etc. It is a quite innovative way of training and it is proven to be very successful. For example, an industry giant like Lufthansa uses e-learning & VR systems mixed with interactive mobile content to develop innovative training programs and courses for their cabin crew and serve their customers better.
Also, the well-known airline company Qatar Airways has chosen custom software for its innovative VR cabin crew training initiative. In their pursuit of using new technologies for better workflow, American Airlines also make use of VR training for cabin crew combining it with the latest hardware. There are hundreds of examples of how VR is helping airlines with their work, but the most important thing here is it boosts airlines to a whole new level.
Custom software solutions are a vital component that empowers the business strategy of many companies aiming for nothing less than business success. By using custom aviation software solutions, companies can implement their own functionalities and features as per their requirement and improve along with the developing process while reducing their operational costs. For aviation companies using such software means they are using the best strategy for staying relevant in this competitive market.