Top Music Players For Android Users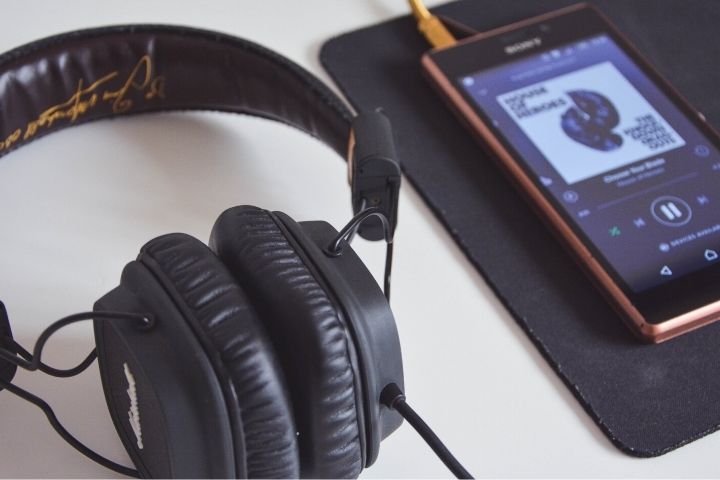 These are the Best Music Players for Music Lovers
1.PowerAmp
Poweramp is one of the best music players for Android, capable of playing audio files in mp3, mp4, m4a, Ogg, WMA, FLAC, AIFF, WAV formats, among many more. It also comes with an optimized 10-band graphic EQ for all supported formats, as well as multiple presets and custom presets.
You can modify the equalizer to adjust the sound to your needs, depending on whether you listen to music with headphones or speakers for example
The application includes a function of playback without silence between songs, a gain of repetition, in addition to which the music hosted in folders and libraries can be played.
And for those who like playing songs with covers, it also includes OpenGL-based cover animation. You can listen to music, incorporate the album cover photo, and even the lyrics of the songs.
It comes with 4 types of customizable widgets, tag editor, visual themes, plus it has a quick library scan function.
This is one of the most popular Music Players that exists today in Google Play and is very simple to use, as its interface is very intuitive
.You can find Poweramp for free on Google Play, although you should also know that if you want to use all its functions, you must buy the paid version.
2. Google Play Music
Google Play Music is the player of the Google house that could not be missing in this list.
The application is synchronized with the music you have on your mobile and it is also synchronized with your Google account, so you can use it on any device.
It offers you a great variety of music, which is limited if you are not subscribed. Although it is true that it is another of the most famous players, if you want to listen to music in streaming, you will have to be subscribed.
It undoubtedly offers you a wide variety of possibilities, in addition to making recommendations, which can help you meet new music groups.
3.Shuttle Music Player
Shuttle Music Player is quite similar to others, but the difference is that this player does it all. As for functions, it incorporates the album cover, the lyrics, and everything he himself collects from the Internet and also has an equalizer.
Although it is free, if you want to have Chromecast compatibility, for example, you will have to pay a few cents to be able to use that function.
.
4.Rocket Player
Rocket Player is ideal for all those who want to listen to music in a fully customizable player, that is, you can put on the design that best suits your personality.
You will be able to choose them from among those included in the application itself, or else you also have the possibility to download other themes. This player is also free and also, one of the advantages is that it does not include advertising.
Of course, like the rest that we have already exposed, this also has its most pro version in which you can access other functions such as playing music in many other formats.
5.Pi Music Player
Pi Music Player is one of the music players for Android that comes loaded with a lot of features and options so you can listen to your favorite music in the best way.
It includes a built-in 5-band equalizer and 10 presets, plus a trim function for any mp3 file, folder view, 25 themes to customize the interface, support for widgets, playback controls on the lock screen.
Also, the app supports smart playlists, it even comes with a sleep timer. You can set any song as a ringtone, plus you can edit the metadata of each song with the name, album, genre, etc.
6.Lark Player
Lark Player stands out for its Sound Intelligence feature, which basically allows the player to improve human and instrumental sounds.
With this application, you can change the order of songs that play easily, navigate intuitively, organize songs by album, artist, and frequency.
It also stands out for its selectable user interface, attractive themes, easy to use playback controls. In addition to playing audio files, this application can play videos in different formats and the best thing is that it does not include advertising.
7.Stellio Music Player
What we like about Stellio Music Player is its sleek user interface and multiple customization options, as well as settings for a better music listening experience.
It comes with a 12-band equalizer and 13 audio effects, plus it has support for playing playlist files in .cue, .pls, and .m3u formats. It is also compatible with a large number of audio formats, including mp3, mp4, AAC, FLAC, Speex, Opus, Wav, etc.
You can play music by folders, artists, albums, or genres, it even has a function that allows you to change to the next track just by shaking the device.
Another interesting feature of Stellio Music Player is that it allows you to automatically download song covers, not to mention that it offers full support for Android Wear.
8.Lithium Music Player
Lithium Music Player is a very attractive music player visually and also with a lot of playback and customization features.
It is worth mentioning that it has an animated user interface, with playback controls that include visual effects, customizable colors, as well as a Crossfader function.
It allows you to create playlists, browse folders, and also includes an equalizer with presets.
9.Laya Player
Laya Player is a music player for Android that allows you to browse and play music by albums, artists, genres, songs, as well as playlists and folders.
It also comes with a navigation drawer that allows you to effectively manage the music library, you can even use a quick music search, and it also has an automatic shutdown function after a certain time.
It comes with various themes to customize the interface, as well as providing support for a large number of audio formats. You can also share your music files through Bluetooth, Gmail, and other applications.
The application also includes a function that allows you to download audio and video podcast files, as well as offering automatic updates for the latest episodes.