What Are Robot Vacuum Cleaners? How Do They Work?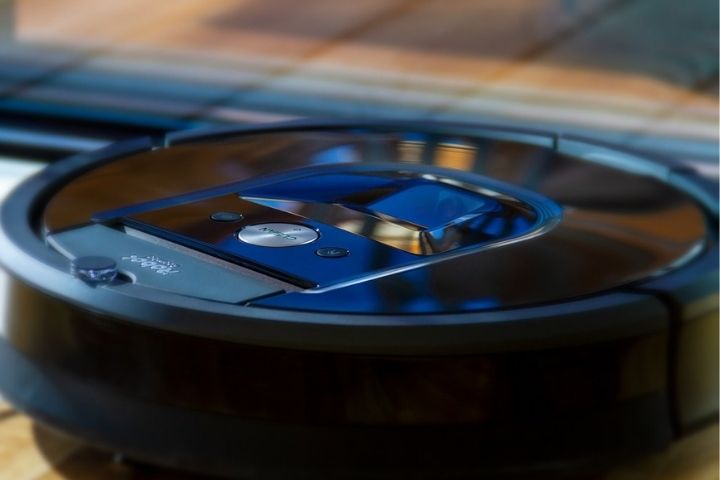 Technology has brought us a new concept to this day such as the smart home. The possibilities offered to us from the market to have greater comfort in certain domestic tasks are thousands. One of them is robot vacuum cleaners that are capable of dealing with floor cleaning with maximum effectiveness.
Robot vacuum cleaners have been one of the great advances in home cleaning of our time. In fact, they are replacing the traditional handheld vacuum cleaner at the same time that they free us from a large workload in housework. In addition, it should be mentioned that knowing how a robot vacuum cleaner works is easier than it seems.
What Is A Robot Vacuum Cleaner?
These are the devices that have intelligent programming designed exclusively to vacuum the house autonomously. It is a device created from robotic technology that usually makes a map of the house with the aim of not leaving a corner without vacuuming and always or almost always doing the same route to leave our home untouched.
How Does A Robot Vacuum Cleaner Work?
These robot vacuum cleaners usually move through sensors with which they detect obstacles, furniture, and objects that are in their path. Some models, the most advanced, contain a camera or infrared sensors that make it possible for the robot to detect the space it can go through.
 Also, they are in charge, along with the shock sensors, of warning you when they detect stairs or emptiness, making the robot turn and not fall down the stairs. Knowing how a robot vacuum cleaner is based is knowing the cleaning mode that each one has. This is also the big difference between the models of these robot vacuum cleaners. 
The advantage of robot vacuum cleaners is that they include anti-fall and anti-shock so it will not damage objects and furniture in the house. And, in the event that it becomes entangled with a carpet or cables, the device will automatically turn off to prevent any type of problem.
How Do Robot Vacuum Cleaners Help you?
Robot vacuum cleaners usually have several brushes and a suction device to direct dirt and dust. This, together with the brushes at the ends that serve to extract dirt from the most remote places, make it a really effective appliance in cleaning the home.
History Of Robot Vacuum Cleaners
There is no doubt that robot vacuum cleaners have been one of the great inventions of this century. when a Japanese magazine featured an automatic floor cleaner in 1969. A proof of what would come a few years later, in 1978, when the Chiritorie device was born.
Yes, it was a  cleaning robot, at that time self-propelled thanks to the wireless remote control that it included in its body. There was also an axis by which he could turn or walk in a straight line along a certain surface. Cleaning was done by suction.
In 1981 the ComRo I was born, a robot that worked thanks to remote control or with a computer that could be programmed, and that was inserted in the head of the device. It also had a built-in vacuum cleaner, a cordless phone, a digital clock, a black-and-white screen, and an arm that could handle objects and lift up to 5kg. Since then until the relative present, there have been several robot vacuum cleaners, such as the Tomy Dustbot, the well-known Panasonic robot vacuum cleaner, the Floor Bot.
It was in 2002 when iRobot put on sale the well-known Roomba, a robot vacuum cleaner with several basic sensors that helped to carry out cleaning tasks.
 It already had the features that we can see today, such as direction change, obstacle detection, detection of dirty spots on the ground, or the ability to "see" falls. It also used two wheels, which operated independently, in order to make 360-degree turns.
How To Choose The Right Robot Vacuum?
Technology And Mapping:
Does it incorporate sweeping brushes, can it scrub, empties the tank by itself? It is also important to know if you have the possibility of controlling it by application or programming to control it through your mobile.
Budget
There are a large number of models on the market. Before embarking on the purchase of a robot vacuum cleaner, define a maximum budget for it.
Types Of Floor:
If at home you have carpets or a floor material, you must make sure the model that you are going to acquire can effectively carry out its work.
Effectiveness Against Pets Or Corners: 
If you have dogs or cats at home you will need a robot vacuum cleaner that is capable of absorbing hair.
Battery Autonomy
If you have a large house or a large area to work on, it must have sufficient autonomy so as not to leave work halfway.