What Are The Differences Between An Ordinary Laptop And An Ultraportable?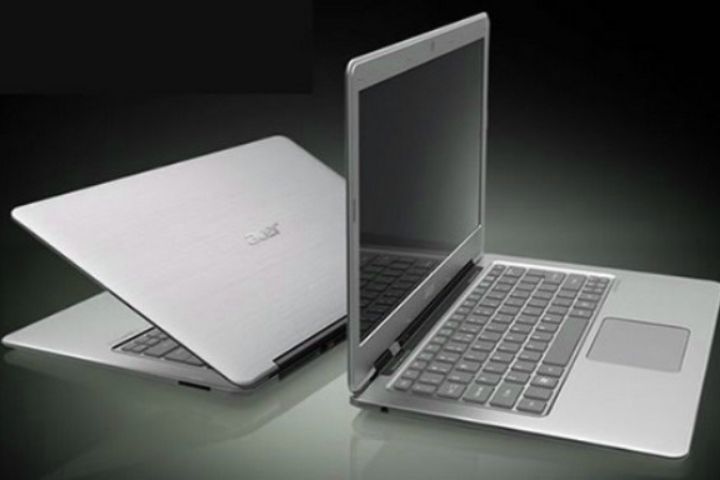 The CPU, RAM and storage were the most important factors in a laptop. But with the arrival of ultraportables, others focused on mobility become relevant. Touch screens, weight, construction. In this article, you will find the differences between ultraportable and ordinary laptops.
It does not matter if we are a student, a freelancer or if we work in an office. In a scenario like the current one, we may be working in the office or in our school today and have to do it at home tomorrow. Mobility is increasingly present in our day to day. It is in these moments where the difference between an ordinary laptop and an ultraportable begins to take on real importance.
In many homes, laptops were the solution since they could be moved to different places within the house without having to be fixed in one place, such as a desktop computer. But when we have to carry the laptop all day, we begin to feel the weight on our back. 
And the need for a plug, because a traditional laptop rarely has a range of more than three hours, so either we have a power outlet at hand or we will have a problem. A traditional 15.4-inch screen laptop weighing around eight pounds ends up being uncomfortable to carry. 
Also to handle, especially if we have to work outdoors, where many times we have to use the equipment with one hand to run any program. But it has a solution. This is where having an ultraportable user experience changes dramatically, even if more squeezes their potential with applications from Microsoft 365.
Characteristics Of Ultraportable
There are devices with screens that range between 14 and 12 inches, around a kilo of weight, where the important thing is that we can carry them with us without practically knowing it. We can use it to work sometimes without the need for a table to lean on. It is also essential that they have good autonomy. 
If a conventional laptop is barely going to allow us to finish watching a movie without the charger being connected, an ultraportable gives us an autonomy of at least eight hours, enough for a day of work or study without being glued to a socket.
However we are talk about teams that are focused not only on moving sporadically, a transfer from home to the office or vice versa, but will accompany us on trips, they will be in backpacks all day and will be as common as the smartphone in our day by day whether we are students, freelancers or working from home.
What About  Performance And Autonomy Of  Ultraportables?
Specifications of ultraportable models differ between different, but today in addition to the screen size between 12 and 14 ", we will find computers with an SSD disk and generally 8 GB of RAM. If this configuration is accompanied by a state-of-the-art processor, we have a very capable team to solve our day-to-day tasks. From here it depends on the performance we need, we can look for computers with a more powerful graphics card, a processor with a greater number of cores or more RAM. 
The start of this type of equipment is usually very fast and the applications move very smoothly, even the most demanding such as photo retouching or most games. If we add the Microsoft 365 personal and family subscription to an ultraportable with these characteristics, we can run and enjoy applications such as Word, Excel, PowerPoint and Outlook always updated, as well as save all our files in the cloud thanks to its 1TB storage on OneDrive. 
This personal cloud will also allow us to access our files from other devices or make backup copies of them, keeping what matters most always safe.
What Are The Special  Security Features Of Ultraportable?
Many ultraportables already incorporate some very interesting biometric alternatives:
Webcam allows us to identify ourselves with Windows Hello thanks to facial recognition, a safe and very comfortable alternative.
Our personal files will be more securely stored in the OneDrive Personal Vault, a space within OneDrive that allows us to store our most important or confidential personal files. To access them we will have to use a fingerprint or a 3D scan of our face (if the equipment is equipped with the necessary sensors), and it also supports SMS authentication for greater security.
We can unlock the laptop through Windows Hello as a fingerprint reader is present on the power button. Something important if we are moving it from one place to another in the university or in the company, even more so if we have personal data of clients because we must comply with the requirements of the data protection law.